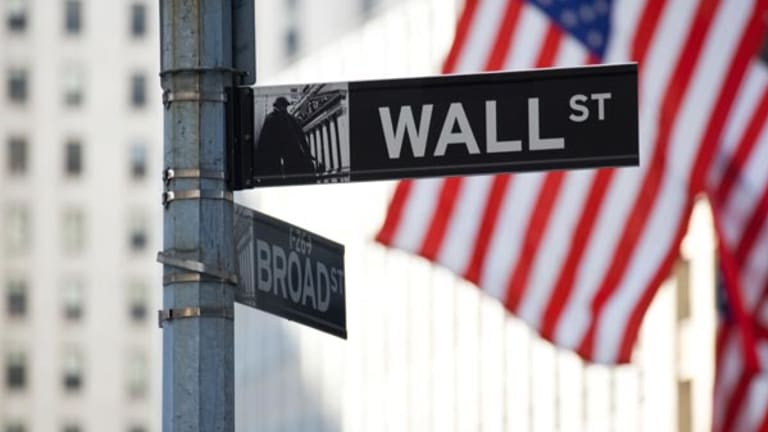 The Five Dumbest Things on Wall Street This Week
Countrywide crock; Sprint stumbles; Vonage vindication; Wirefly swatted; shoeless JOE.
1. Countrywide Crock
Countrywide
(CFC)
CEO Angelo Mozilo is feeling the heat.
Richard Moore, North Carolina's press-shy treasurer, asked the Securities and Exchange Commission to
investigate Mozilo's
insider selling spree. The CEO has netted $100 million this year alone dumping his Countrywide stock. Meanwhile, shareholders have seen the value of their investment tumble by $14 billion since February.
Moore is asking the SEC to look into changes Mozilo made to his pre-arranged stock-sale plan over the past year. Moore, who runs a pension fund that owns $9 million in Countrywide stock, says the changes conveniently enabled Mozilo to sell more stock just before news in the mortgage industry turned sour.
"As one of many investors who have felt the painful losses in Countrywide stock, I am outraged at his manipulation of the system and this abuse of shareholders," Moore wrote in the Oct. 8 letter. "The timing of these sales and the changes to the trading plans raise serious questions about whether this is mere coincidence."
Moore has tried raising serious questions with Countrywide before, to no avail. He said he sent the company's board a letter last month asking it to investigate Countrywide's internal executive compensation policies, among other matters. He says he received a "polite response" indicating the board saw no reason to act.
In contrast, Mozilo remains a man of action. Countrywide said last Friday that even with all the stock Mozilo sold over the last year, he still has some options he hasn't cashed in. He'll take care of that, Countrywide said, by selling stock at prices below the floor specified in the preset selling plan. Mozilo conceded that the stock "is currently under pressure," but indicated that other considerations loom larger.
"The upcoming sales are driven by rules within the 10b5-1 Plan that were established long ago," Mozilo said Friday, "and should in no way be viewed as any indication of my future outlook for Countrywide."
Here's betting he'll always view Countrywide as his personal piggybank.
Dumb-o-Meter score: 93. "Countrywide's leadership stuffed the company's pockets, as well as their own, with short-term profits," Moore wrote last month, "but long-term value was decimated."
2. Hamstrung
At last,
Sprint
(S)
is limping forward.
The Reston, Va., telco
parted ways this week with CEO Gary Forsee. The exec ended his four-year reign atop Sprint after he learned through
news reports that the board was searching for his replacement.
"We fully expect that the search will be concluded in a timely manner and we are focused on selecting the right candidate to guide the company to achieve its full potential," the company said Monday in confirming Forsee's decision to step down. "Sprint Nextel has the assets, spectrum, customer base and technology to be the leader in wireless mobility services."
What Sprint hasn't had is a halfway competent CEO. Under Forsee, the telco hemorrhaged customers in recent quarters, even as rivals
AT&T
(T)
and
Verizon
(VZ)
were expanding rapidly. Forsee only belatedly attacked persistent customer service and network quality shortfalls.
But that could be because Forsee was busy running off all his executive-suite rivals. On his watch, top telecom hands Tim Donahue, Len Lauer and Tom Kelly all departed Sprint. Forsee left the cupboard so bare that Sprint this week turned to two longtime financial executives -- neither of whom has any experience running a telecom company -- to serve as acting CEO and nonexecutive chairman.
Given Forsee's focus on protecting his own hide, it's no surprise that Sprint stock remains frozen at October 2004 levels. That was before the company embarked on its ill-advised acquisition of rival Nextel.
Sprint's board explained Monday's shakeup by saying, "It is the right time to put in place new leadership to move the company forward."
Shareholders might suggest the right time was about three years ago.
Dumb-o-Meter score: 90. "Replacing Bill Esrey as CEO will be a huge task," Forsee said presciently in March 2003, when Sprint lured him away from BellSouth.
3. Vindication, Vonage Style
Vonage
(VG)
knows how to drive a hard bargain.
Shares of the struggling Holmdel, N.J., Internet phone company more than doubled Monday after Vonage
reached a patent settlement with Sprint. The agreement resolves a case that had turned against Vonage just a week earlier, when a federal jury
ruled that Vonage had infringed on six Sprint patents.
One interesting twist is that Vonage will pay more in the settlement than it owed under the court ruling. Instead of waiting for a $69 million infringement finding to make its way through the appeals process, Sprint will get $80 million in royalties now: $35 million for past use of license, $40 million for a fully paid future license and $5 million in prepayment for services.
Vonage's decision to settle the dispute at a higher price is surprising, given the company's dogged defense of a separate patent dispute with
Verizon
(VZ)
. But beset by slowing growth and deepening losses, Vonage may have decided it had to act now to show investors it is making progress.
"We view this settlement and licensing agreement as a validation of the strength and breadth of our patent portfolio," said Harley Ball, Sprint Nextel's vice president of intellectual property. "This is an affirmation of Sprint's research and development and a testament to the rich history of innovation at Sprint Nextel."
Not to mention an illustration of Vonage's utter desperation.
Dumb-o-Meter score: 82. "We believe this deal is good news for Vonage, our customers and our shareholders," said Vonage legal chief Sharon O'Leary.
4. Wirefly Swatted
Investors can't stop slamming
InPhonic
undefined
.
Shares lost two-thirds of their value Thursday after the operator of the Wirefly online handset site announced a third-quarter sales shortfall. InPhonic also fired its operating chief, Brian Curran, and terminated a supply chain deal it struck last month.
InPhonic has now made three management changes since June, including last month's promotion of president Andy Zeinfeld to CEO. But results have failed to pick up. The stock has lost 96% of its value off its February peak. InPhonic now finds itself trying to raise money just to stay afloat.
"This has been a turbulent year for InPhonic," said finance chief Ken Schwarz, who came aboard in July. "We believe the critical changes that we have already begun to implement are necessary for our ongoing business and to achieve profitable operations, but we cannot provide any assurance that we will receive the funding required in the near term to continue these changes for the business."
In the meantime, InPhonic is crossing its fingers and banking on Zeinfeld to lead a turnaround. The company's September press release announcing his promotion spoke of his "proven leadership, carrier relationships and sales experience."
Less promising is the fact that Zeinfeld spent the bulk of his career at the one retailer that has
failed in wireless just as badly as InPhonic:
RadioShack
(RSH)
.
"I came to InPhonic after a 28-year career at RadioShack because I believed in its business model and its market opportunity," Zeinfeld said Sept. 21. "InPhonic is at the right place and right time to seize great opportunities."
Assuming it can stay in business, that is.
Dumb-o-Meter score: 80. The company's near collapse comes just a year after Goldman (GS) plowed $100 million into InPhonic.
5. Regular JOE
St. Joe
(JOE)
is doubletalking up a storm.
The Jacksonville, Fla., real estate developer said Monday it will eliminate its dividend and bid adieu to 75% of its staff in a restructuring. St. Joe said the moves, which will allow it to cut capital spending and boost its financial flexibility, are intended to "accelerate value creation."
St. Joe admitted that the moves will lead to big restructuring and impairment charges. But the company, which refers to itself in its press releases by its New York Stock Exchange ticker symbol, JOE, was quick to extol the virtues of the shift.
"Going forward, a restructured JOE will enable us to accelerate the transition of our land to higher and better uses," said CEO Peter S. Rummell. "At the same time, we will limit our capital investments by shifting more development to a range of best-of-class strategic business partners that include branded builders, project developers, venture partners, alliances and key long-term customers."
The new plan will have its drawbacks, particularly for employees. Most workers will see their jobs either transferred to other companies or eliminated altogether -- though St. Joe presents this as an excellent moment for people to embrace change.
"For many of the approximately 500 employees in these units," the company said, "this change will provide significant new professional opportunities."
Say it ain't so, JOE.
Dumb-o-Meter score: 78. Fortunately for all involved, the company assures us it "remains focused on core competencies."
In our
award-winning effort to enrich the reader experience, the Five Dumbest Things Lab now scores each item using our proprietary Dumb-o-Meter. This cutting-edge technology employs a finely calibrated, 100-point scale measuring sheer Dumbness, as calculated via a closely guarded secret formula.
Got your own idea for the dumbest thing of the week?
Want to get your Five Dumbest in the mail? It's easy. Just become a TSC member -- it's free -- and you'll receive the Five Dumbest in our Before the Bell email newsletter every Friday. The rest of the week, before each trading day, Before the Bell gives you a comprehensive look at the stocks expected to move the market, plus access to a sampling of our premium content from RealMoney. Click here to sign up for Before the Bell!