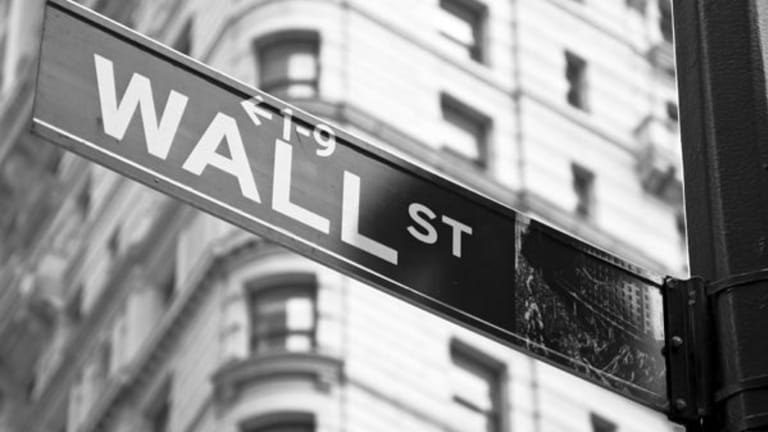 The Five Dumbest Things on Wall Street This Week
Freddie's follies; Zimmer zapped; Vonage vexed; Timberland's ax; Harman hammered.
1. Freddie's Foibles
Freddie Mac
( FRE) is still trying to turn the corner.
The McLean, Va., government-sponsored mortgage investor agreed Thursday to pay $50 million to settle charges that it fraudulently misstated three years' worth of earnings. The
Securities and Exchange Commission
said the company misled investors between 2000 and 2002 by reporting smoother profit growth than it was actually producing.
"As has been seen in so many cases, Freddie Mac's departure from proper accounting practices was the result of a corporate culture that sought stable earnings growth at any cost," SEC enforcement director Linda Thomsen said. "Investors do not benefit when good corporate governance takes a back seat to a single-minded drive to achieve earnings targets."
Since its accounting games came to light back in 2003, Freddie has had little success in achieving targets of any sort. The company has been working to fix its internal procedures, but a report issued by Freddie's regulator this past spring said that the efforts "suffered during 2006 from ineffective planning and inconsistent execution."
Still, CEO Richard Syron claims the company has learned its lesson. He notes that Thursday's settlement "would resolve the last investigation related to the company's legacy restatement issues," as he quaintly puts it.
"We take these charges seriously," Syron added Thursday, "and that's why the Freddie Mac of today is a very different company than the Freddie Mac of the past."
Unfortunately, that's not saying much.
Dumb-o-Meter score: 91. Four former Freddie execs also settled without admitting or denying the charges.
2. Zimmer, Heal Thyself
Zimmer
(ZMH)
just got zapped.
The Warsaw, Ind., maker of orthopedic implants agreed Thursday to pay $170 million to settle a government fraud probe. The settlement ends an inquiry by the U.S. attorney in New Jersey into allegations that Zimmer and four other medical device makers --
Johnson & Johnson
(JNJ)
,
Stryker
(SYK)
, Biomet and London's Smith & Nephew -- paid kickbacks to encourage doctors to use their products.
Of course, no one admitted to or denied any wrongdoing. But the government found that orthopedic surgeons routinely accepted vacations, gifts and consulting fees as high as $200,000 from the companies in return for endorsements or product use, New Jersey's
Star-Ledger
reported.
Having paid the lion's share of the $311 million in fines the government collected from the five companies, Zimmer was quick to paint the settlement in the most favorable terms.
"Zimmer did not admit any wrongdoing, plead guilty to any criminal charges or pay any criminal fines as part of the settlement," the company pointed out Thursday afternoon. "Also, the government has agreed not to pursue any criminal charges against the company if it complies with the Deferred Prosecution Agreement."
U.S. Attorney Christopher Christie said the settlement will ensure that doctors make decisions based purely on patients' needs, rather than on the prospect for personal gain. Of course, Zimmer says it has been working for patients all along.
"We are pleased," CEO David Dvorak said, "that the settlement preserves our ability to collaborate with physicians to enhance patient quality of life."
It also preserves Zimmer's ability to put an absurdly positive spin on a huge defeat.
Dumb-o-Meter score: 90. "Importantly, the resolution agreements clearly define how we and our key competitors will interact with physician collaborators, thereby establishing a standard of conduct across the industry," Zimmer said.
3. Vacating Vonage
Vonage
(VG)
is up to its old tricks.
The Holmdel, N.J., Internet phone service company responded defiantly this week to its latest round of courtroom setbacks. First, a federal jury sided against Vonage in a patent dispute with
Sprint
(S)
, awarding the giant telco $66 million. Then an appeals court upheld infringement findings against Vonage on two of three patents in a case with
Verizon
(VZ)
.
The rulings mean Vonage has been found infringing the patents of two of the nation's biggest telcos, though naturally the company doesn't see it that way. Vonage prefers to highlight the fact that the court called for a new trial on one disputed Verizon patent and threw out a $58 million damage award.
"We thank the appellate court for its thoughtful consideration of the merits of our case," said legal chief Sharon O'Leary. "We are pleased with the decision to vacate the 880 patent and the damages."
Investors were less pleased, though. They continued to vacate Vonage stock. It now fetches less than a dollar a share -- just 16 months after the company raised $531 million in an initial public offering at $17 a share.
That slide means IPO buyers who have held onto their shares have been rewarded with a 94% paper loss.
Vonage continues to believe in itself, though. In pledging to appeal Tuesday's Sprint ruling, Vonage said it "believes any damages awarded are inappropriate."
Now that's patently absurd.
Dumb-o-Meter score: 88. While the company awaits its next court date, O'Leary said, "it's business as usual."
4. Timberland's Boot Camp
Investors are giving
Timberland
( TBL) the boot.
Shares in the Stratham, N.H., shoe company dropped 8% Wednesday after Timberland cut its earnings guidance and rolled out a restructuring plan.
Citing the obligatory "challenging market conditions," Timberland said it expects to close 40 big retail locations and some outlet stores this year. The company said this "reduction in door count" will boost profit but reduce revenue.
The news comes as Timberland, hit by a sharp decline in its stock over the past year, tries to boost its profit margins. The effort has met with little success so far: Results this year will be saddled with $4 million in costs attached to the recent recall of some Timberland Pro Direct Attach Steel Toe Series boots.
A notice on Timberland's
Web site explains that "product testing has demonstrated that the boots may not comply with applicable safety standards for compression and impact resistance." Timberland cautions that buyers wearing the recalled boots "could suffer impact foot injuries."
Selling unsafe safety boots seems like a lousy business regardless of market conditions. But don't bother telling CEO Jeffrey Swartz, whose goal seems to be to pack as many buzzwords into his remarks as humanly possible.
"We will continue to test and validate our new Footwear First model," Swartz said Wednesday, "and believe that it will provide the consumer facing branding we seek in a more compact and efficient structure."
No wonder Wall Street is telling Timberland to take a hike.
Dumb-o-Meter score: 85. "This initiative," he adds, "is one component of our ongoing efforts to rationalize our operating expense structure in order to drive further efficiencies, higher margins and healthy sustainable growth."
5. Harman's Sound and Fury
Harman
(HAR)
has been hitting some sour notes.
Shares in the Washington, D.C.-based high-fidelity audio company swooned this week after Harman's
private-equity partners walked away from an $8 billion leveraged buyout plan. Buyers led by
Goldman Sachs
(GS)
and Kohlberg Kravis Roberts told Harman last Friday that they won't complete the $120-a-share deal because "they believe that a material adverse change in Harman's business has occurred."
Harman duly noted that it "disagrees that a material adverse change has occurred," though that point became less tenable Monday. That's when Harman cut its fiscal first-quarter earnings forecast in half, citing rising material costs and increasing research-and-development spending. It promised a broad-ranging restructuring.
The company's shares lost 28% of their value over two days, prompting chairman and founder Sidney Harman to emphasize the company's many virtues.
"Harman International is a sound company," he said in a press release Monday morning, "with exceptional market position and strong future prospects."
For a sound company, Harman is making all the wrong noises.
Dumb-o-Meter score: 80. "Effective communications has long been a prerequisite in shaping the Harman legacy," CEO Dinesh C. Paliwal said in an earlier announcement.
In our
award-winning effort to enrich the reader experience, the Five Dumbest Things Lab now scores each item using our proprietary Dumb-o-Meter. This cutting-edge technology employs a finely calibrated, 100-point scale measuring sheer Dumbness, as calculated via a closely guarded secret formula.
Got your own idea for the dumbest thing of the week?
Want to get your Five Dumbest in the mail? It's easy. Just become a TSC member -- it's free -- and you'll receive the Five Dumbest in our Before the Bell email newsletter every Friday. The rest of the week, before each trading day, Before the Bell gives you a comprehensive look at the stocks expected to move the market, plus access to a sampling of our premium content from RealMoney. Click here to sign up for Before the Bell!