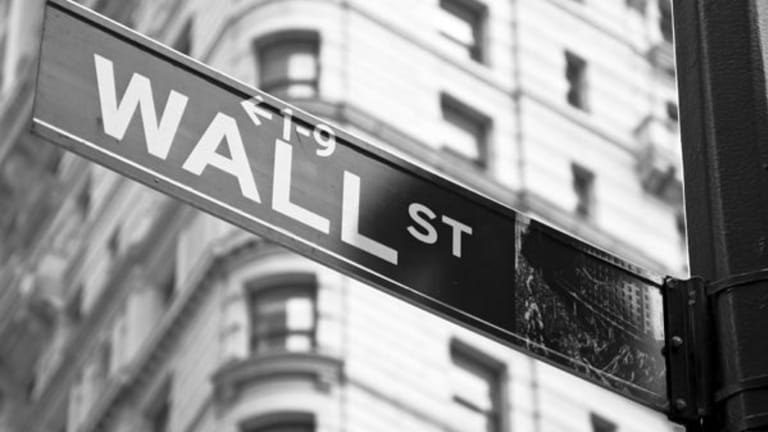 The Five Dumbest Things on Wall Street This Week
Lucent lapse; broken Syntax; Hovnanian huffing; restatement redux; AT&T phones it in.
1. Lucent Lunacy
Mighty
Alcatel-Lucent
(ALU)
has struck out again.
The French telecom equipment company rolled out its
latest earnings miss Thursday morning. Alcatel-Lucent said it expects to post a break-even third quarter, disappointing analysts who had been looking for a dime-a-share profit.
The setback sent the stock down 9% to a 52-week low and left CEO Pat Russo clinging to familiar excuses.
"Given ongoing dynamics in the rapidly changing telecom industry," she said in a press release Thursday morning, "the company is taking steps to accelerate the execution of its current restructuring program and to implement additional focused cost reduction plans."
Cost-cutting is a familiar theme in Paris by now. When Alcatel and Lucent first got together in 2006, they aimed to slash 9,000 jobs over three years. But Russo boosted the cutback target to 12,500 following an earlier profit pratfall, and now there's every reason to believe more jobs will go.
Not that the firings have accomplished much. Russo has now produced three subpar quarters since the merger was completed last November, and shares have lost more than a third of their value. Yet Russo says management is blameless.
"We're nine months into this," Russo said Thursday in an interview with
The Wall Street Journal
. "We clearly see the market dynamics are such that in the environment we're in and the volumes that we have cause us to say, 'What more can we do given what's going on in the market?'"
You could try hiring a competent CEO, for starters.
Dumb-o-Meter score: 88. Asked if she could be asked to resign, Russo told the
Journal
, "No. Absolutely not. ... It's a very dynamic industry, there's a lot of change going on, a lot of competitive intensity."
2. Broken Syntax
The picture is dimming at
Syntax-Brillian
undefined
.
The Tempe, Ariz., maker of high-definition televisions saw its shares lose a third of their value Thursday on
news that chief financial officer Wayne Pratt is leaving. The company said it will begin searching for a successor immediately.
"We are extremely sorry to learn of Wayne's decision," said CEO Vincent Sollitto in a press release after the market closed Wednesday. "He has been a great addition to Syntax-Brillian since the formation of the company in late 2005."
That seems open to debate. The latest quarter included multimillion-dollar adjustments to the company's previous accounting for warranty expenses and preferred stock tax deductibles.
The bookkeeping snafu was far from the only bad news, though. Syntax-Brillian also projected a steep fiscal first-quarter revenue shortfall, blaming "a severe tightening of credit in Asia that has significantly impacted the bank and other credit facilities of our supply chain partners."
One thing that hasn't been impacted is Sollitto's optimism. Ignoring the weak forecast and the executive-suite turmoil, he emphasized Syntax-Brillian's strong growth for the just-completed fiscal year.
"We are extremely pleased with the company's performance for fiscal 2007," said Sollitto. "The Olevia brand enjoys an outstanding reputation in performance and quality, and demand continues to exceed our sourcing capabilities."
Not to mention your accounting capabilities.
Dumb-o-Meter score: 85. Thursday's selloff suggests most investors were none too pleased with the latest round of news.
3. House of Pain
Hovnanian
(HOV) - Get Hovnanian Enterprises Inc. Class A Report
is starting to sound desperate.
The Red Bank, N.J., homebuilder has been hit hard by the collapse of demand for new houses. The company recently reported an $81 million third-quarter loss on a 27% year-over-year revenue decline. Shares hit a 52-week low Thursday, down more than 70% off their 2007 high.
So this week Hovnanian rolled out an aggressive sales promotion in hopes of luring potential buyers out of hibernation.
"K. Hovnanian Homes Launches 'The Deal of the Century'," read one press release. Another proclaimed that "Ohio Home Shoppers Are Ready to Buy."
Whether anyone is really ready to buy right now is an open question. After U.S. property prices surged through the first half of the decade, many markets are now showing significant declines. The mortgage business has ground to a halt, and lenders everywhere are tightening their belts.
Just in the past week, giant lender
Countrywide
(CFC)
cut 12,000 jobs, and rival
Washington Mutual
(WM) - Get Waste Management Inc. Report
spoke of a "near-perfect storm" hammering the housing and mortgage industries. Last Friday's federal payrolls report, which showed the first monthly nationwide job decline in four years, unnerved Wall Street.
Yet Hovnanian insists the problem isn't with high housing prices or signs of a softer job market. No, the problem is with the bad-news crowd.
"People want to buy homes," Hovnanian says, "but the media has made them nervous."
Earth to Hovnanian: There's plenty to be nervous about.
Dumb-o-Meter score: 82. "While the housing market is definitely in a slump," CEO Ara Hovnanian said in last week's earnings release, "we are still selling homes."
4. Computer Sciences Snafu
Something doesn't compute at
Computer Sciences
(CSC)
.
The El Segundo, Calif., information technology consultant says its mission is to help customers "achieve their strategic goals" and "profit from the advanced use of technology." But for the second time this year, the company has owned up to botching the decidedly low-tech business of maintaining accurate books.
Computer Sciences said on Monday that it needs to restate earnings going back 10 years to fix various accounting missteps.
"Although the company is still completing its assessment of these errors," Computer Sciences said in a press release on Monday afternoon, "the company currently estimates that the corrections in accounting for income taxes could result in a cumulative charge of approximately $200 million."
Computer Sciences is no stranger to accounting problems. Back in February, the company announced that a restatement would shave $68 million off earnings going back to 1996. That fix was tied to an investigation of the company's stock option grant practices, though Computer Sciences was quick to reassure investors in February that the required adjustments "are not material in any period."
Maybe they meant to say their financials aren't correct in any period.
Dumb-o-Meter score: 78. This time around, Computer Sciences concedes that previous filings "should no longer be relied upon because of errors in such financial statements."
5. Phoning It In
AT&T
is cutting the cord.
This week the San Antonio, Texas, telco rolled out a marketing campaign emphasizing its fast-growing wireless business. The new ads will remind consumers that "AT&T is now a mobility-centric company capable of meeting the needs of today's mobile lifestyles."
That's a message worth repeating, because AT&T hasn't always met wireless users' needs. AT&T Wireless, the first cell phone service provider to bear the AT&T name, turned into an unmitigated customer service disaster after it was launched in the 1990s. It ended up being sold on the cheap in 2004 after subscribers fled in
record numbers.
Cingular, the AT&T subsidiary that bought AT&T Wireless, did better. It rolled up solid subscriber gains and sharply reduced customer defections.
But AT&T dropped the six-year-old Cingular wireless name anyway. The shift back to the AT&T name, announced in January, came as the company geared up to sell
Apple's
(AAPL) - Get Apple Inc. Report
heavily hyped iPhone. The iPhone rollout, AT&T now says, "took the company's branding initiatives to the next level."
That sounds impressive, though you have to wonder what level AT&T started on. After all, the company faces only three major competitors in the U.S. wireless-service market -- Verizon Wireless,
Sprint
(S) - Get SentinelOne Inc. Class A Report
and T-Mobile. A consumer survey that AT&T gloated about Tuesday seems to show mostly that people are aware of AT&T's existence.
"Within weeks of the late June iPhone launch," AT&T said, "customers recognized AT&T as the 'best' or 'one of the best' companies in the wireless space."
Talk about damning with faint praise.
Dumb-o-Meter score: 75. "Borrowing from its wireless group, AT&T has also embraced orange as the primary color in its palette; blue will remain the color of the corporate logo and function as a color in a secondary, complementary color palette," the company says.
In our
award-winning effort to enrich the reader experience, the Five Dumbest Things Lab now scores each item using our proprietary Dumb-o-Meter. This cutting-edge technology employs a finely calibrated, 100-point scale measuring sheer Dumbness, as calculated via a closely guarded secret formula.
Got your own idea for the dumbest thing of the week?
Want to get your Five Dumbest in the mail? It's easy. Just become a TSC member -- it's free -- and you'll receive the Five Dumbest in our Before the Bell email newsletter every Friday. The rest of the week, before each trading day, Before the Bell gives you a comprehensive look at the stocks expected to move the market, plus access to a sampling of our premium content from RealMoney. Click here to sign up for Before the Bell!