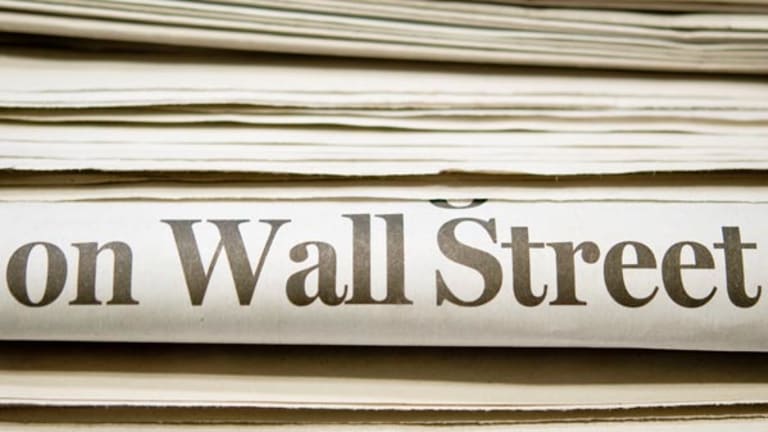 The Five Dumbest Things on Wall Street This Week
Goldman tarnished; Countrywide clatter; Mattel mess; Whole Foods fight; Nokia knuckleheads.
1. Goldman Sacked
Goldman Sachs'
(GS)
good name is getting tarnished.
The investment bank
admitted Monday that three in-house hedge funds have been hammered by big wrong-way bets on stocks. The losses took place at funds that buy and sell based on computer models.
Goldman said its Global Alpha fund was down 27% for the year, with half the losses coming last week. The much smaller North American Equity fund was slapped around as well. But the steepest declines came at Goldman's Global Equity Opportunities fund, which lost more than 30% of its value last week.
"Given the market dislocation, the performance of GEO has suffered significantly," Goldman said Monday. "Our response has been to reduce risk and leverage."
Goldman didn't reduce the buy-the-dips hype, though. Where you may see a $1.4 billion one-week loss, Goldman sees "an attractive investment opportunity."
So the firm lined up outside investors, including former
AIG
(AIG)
chief Hank Greenberg and former SunAmerica CEO Eli Broad. They will invest $1 billion in Global Equity Opportunities, while Goldman will
pitch in $2 billion of its own capital.
"It is a good opportunity for Goldman Sachs," finance chief David Viniar said on a conference call Monday, "and for clients who we brought in to invest."
The opportunity is especially good for the outside investors because for them, as
Bloomberg
reported Wednesday, Goldman waived its management fees -- typically 2% of assets being invested. It also put a hold on its so-called performance fee, covering 20% of profits, until the fund makes a decent return.
The fee-cutting might smack of desperation, but don't try telling that to Goldman.
"No, let me just clarify," Viniar told an analyst on the call. "This is not a rescue."
No, it's just a lame attempt to save face.
Dumb-o-Meter score: 91. Goldman also promised that "existing investors in the fund will also have the opportunity to participate," even if many probably feel they have participated enough already.
2. Merrill's Abrupt About-Face
Merrill Lynch had a sudden change of heart on
Countrywide
(CFC)
.
The brokerage firm issued a note Monday calling the struggling mortgage lender's stock a buy. Merrill published its cautiously bullish "earnings review" report just days after Countrywide
rattled investors by admitting it could be hurt by the collapse of the market for mortgage securities.
"We cannot rule out further downside in CFC shares," analyst Kenneth Bruce wrote Monday, "though we think the stock could witness robust appreciation, as investors sense some of the near-term pressure is abating."
But the pressure on Countrywide was only increasing. Wall Street sold the mortgage stocks en masse Tuesday as
Thornburg Mortgage
undefined
-- a lender that focuses on so-called jumbo loans, those above the $417,000 limit for purchase by government-sponsored agencies -- was forced to
delay its dividend to conserve cash.
Then, a day later, Bruce did his about-face on Countrywide. He downgraded Countrywide stock to sell in a report titled "Liquidity Is the Achilles Heel," reasoning that weakening credit markets could push the company into bankruptcy.
"Our view has changed, materially," Bruce wrote. The Merrill analyst's
comments helped to send the stock down 18% Wednesday.
"We have quickly re-assessed our position in CFC shares because the financialmarket situation appears to be getting worse at an accelerating pace," Bruce wrote Wednesday. "We fear that market participants will start acting in self-interest as liquidity is quickly evaporating from the market."
Market participants acting in self-interest? That really is a material change.
Dumb-o-Meter score: 90. Countrywide managed to make things worse Thursday by drawing down an $11.5 billion credit line from a group of 40 banks.
3. Total Recall
Mattel
(MAT)
is up to its old tricks.
The El Segundo, Calif., toymaker rolled out its second massive recall this month. Mattel
warned Tuesday morning that some 436,000 toy cars were contaminated with lead paint and that some 18 million other toys contained tiny magnets that could pose a choking hazard.
"The safety of children is our primary concern, and we are deeply apologetic to everyone affected," said CEO Robert A. Eckert. "Mattel has rigorous procedures, and we will continue to be vigilant and unforgiving in enforcing quality and safety."
If Mattel's talk of "rigorous procedures" sounds familiar, that's because just two weeks ago the company was
forced to recall 1.5 million Nickelodeon and Sesame Street-branded toys for lead paint contamination.
When the incident happened, the company laid claim to "some of the most rigorous quality and safety testing procedures in the toy industry." Mattel expanded on that theme Tuesday, saying, "We've met with vendors to ensure they understand our tightened procedures and our absolute requirement of strict adherence to them."
While the lead-paint problems are understandably drawing the most scrutiny, Mattel insists it's attacking other safety issues as well. Starting back in January, for instance, Mattel "implemented enhanced magnet retention systems in its toys across all brands."
Even so, the company admits it may not have enhanced its systems enough.
"No system is perfect," Eckert said on a conference call Wednesday to discuss the recall. "There's no guarantee that we will not be here again."
That seems safe to say.
Dumb-o-Meter score: 88. "We are exercising caution," quality assurance chief Jim Walter said.
4. Whole Foods Fight
Whole Foods
undefined
is turning the tables.
The Austin, Texas, organic grocer has been up to its ears in investigations. The Federal Trade Commission has been trying to block Whole Foods' attempt to purchase rival
Wild Oats
undefined
, and the
Securities and Exchange Commission
is looking into CEO John Mackey's penchant for pseudonymous message board postings.
But Whole Foods can play sleuth too. The company said late Tuesday it is "investigating the apparent improper release by the Federal Trade Commission of confidential proprietary business information."
The FTC, of course, is seeking an injunction blocking the $565 million Whole Foods-Wild Oats merger. FTC lawyers filed some electronic documents Tuesday with the federal courts in Washington. Typically, government court filings in antitrust cases protect confidential business information by blacking out sensitive words and sentences.
But in this case,
The Associated Press
reported, "words intended to be redacted were actually just electronically shaded black." In the FTC documents,
AP
added, "words could be searched, copied, pasted and read in versions downloaded from court computer servers."
The FTC quickly posted a new version with the information properly redacted. But by then, the AP had already looked through the unredacted documents.
The
AP
reported, among other things, that Whole Foods was considering closing 30 Wild Oats stores. Whole Foods disavowed that number Tuesday, claiming somewhat incredibly that it can't made any "final" decisions till the deal closes.
Of course, Mackey wrote on his blog earlier this summer that Whole Foods would "be as transparent as possible" in its dealings with the FTC.
As usual, Whole Foods' motives are all too easy to see.
Dumb-o-Meter score: 85. Late Thursday, a judge refused the FTC's injunction request.
5. Nokia Overheats
Nokia
(NOK)
gave some users an unexpected jolt.
The Espoo, Finland-based handset maker issued a "product advisory" Tuesday. The company
warned customers that some cell-phone batteries could short-circuit and overheat during charging.
Nokia promised to replace affected batteries for free, though it stressed that there's no need to do anything rash. After all, while the company has learned of 100 overheating incidents, there have been no reports of serious injuries or property damage.
"It is important to note that the BL-5C battery is not used in all Nokia products," Nokia said soothingly in a press release, "and that only a portion of the Nokia BL-5C batteries in use are subject to this advisory."
That's certainly reassuring. But what if you're of the view that even "a portion" of the 300 million BL-5C batteries in circulation could mean a lot of batteries? Well, Nokia has an answer for you there, too.
"This advisory," the company explains, "applies only to the 46 million batteries manufactured by Matsushita between December 2005 and November 2006."
Only 46 million batteries?
Nokia's got a serious disconnect with reality.
Dumb-o-Meter score: 73. Maybe these guys should try jump-starting their brains.
In our
award-winning effort to enrich the reader experience, the Five Dumbest Things Lab now scores each item using our proprietary Dumb-o-Meter. This cutting-edge technology employs a finely calibrated, 100-point scale measuring sheer Dumbness, as calculated via a closely guarded secret formula.
Got your own idea for the dumbest thing of the week?
Want to get your Five Dumbest in the mail? It's easy. Just become a TSC member -- it's free -- and you'll receive the Five Dumbest in our Before the Bell email newsletter every Friday. The rest of the week, before each trading day, Before the Bell gives you a comprehensive look at the stocks expected to move the market, plus access to a sampling of our premium content from RealMoney. Click here to sign up for Before the Bell!