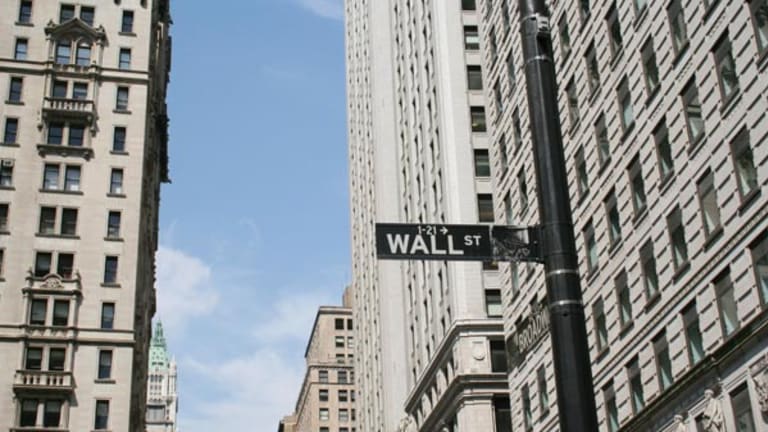 The Five Dumbest Things on Wall Street This Week
Mattel's lead taint; Monster firings; American Home hammered; IAC's wrong answer; Nortel nonsense.
1. Lead Pipe Cinch
Mattel
(MAT)
is finally getting the lead out.
This week the toymaker's Fisher-Price unit
recalled 967,000 toys that might be tainted by toxic lead paint. The toys, based on characters like Nickelodeon's Dora the Explorer and Sesame Street's Elmo, were made in China by an outside contractor.
Mattel said it's trying to figure out how quality controls broke down. The recall could cost as much as $30 million, but the El Segundo, Calif., company says it will pay any price to regain consumers' trust.
"Mattel believes that it has some of the most rigorous quality and safety testing procedures in the toy industry," the company said Thursday in a
Securities and Exchange Commission
filing. "Consistent with this, Mattel has launched a thorough investigation and expanded its testing programs to ensure that painted finished goods, at third-party contract manufacturers and facilities operated by Mattel, are systematically tested prior to being shipped to customers."
You might wonder how Mattel can lay claim to "rigorous" procedures when its toys haven't been "systematically tested." The disconnect is especially glaring in light of emerging questions about Chinese manufacturing practices.
In one notorious case this past spring, Mattel rival
RC2
( RCRC) recalled 1.5 million Thomas the Train toys -- because they too were contaminated by lead paint.
Mattel isn't about to let its own shortcomings as an overseer derail the spin machine, however. Quality assurance chief Jim Walter made that clear in an interview Thursday with
The Wall Street Journal
. Referring to the substandard contractor, Walter said, "They dropped the ball."
Unfortunately, they weren't the only ones.
Dumb-o-Meter score: 93. "We apologize to everyone affected by this recall," CEO Robert Eckert said, "especially those who bought the toys in question."
2. Scary Monster, Super Creeps
Monster
(MNST)
is starting to scare its own people.
The New York-based online jobs company set plans Tuesday to
eliminate 800 full-time jobs, or 15% of its workforce. Monster started in with the pink slips after posting a soft second quarter and offering tepid full-year guidance. In North America, the company has been adding too many workers and not enough users.
"While I regret that workforce reduction is a necessary part of our plan," said CEO Sal Iannuzzi, "we believe this action is in the best interest of our customers and shareholders."
Executives everywhere embrace layoffs as a way of cutting costs and boosting productivity. But firings could be doubly appealing for Monster. Every former employee, after all, stands to become a lucrative new Monster customer.
Iannuzzi admitted as much on a conference call Tuesday.
"The majority of the positions being eliminated are in non-revenue-generating areas," he said. "We believe the results will create opportunities going forward."
Translation: You poor saps will get us some revenue if it's the last thing you do.
Dumb-o-Meter score: 90. "It was difficult to make this decision affecting so many of our fellow associates," Iannuzzi added.
3. House Party's Over
American Home Mortgage
( AHM) turned out to be a house of cards.
This week the Melville, N.Y., company became the latest casualty in the collapse of the subprime mortgage business. American Home's lenders cut off its credit after the firm
was swamped by margin calls. The company responded by hiring advisers to consider options "including the orderly liquidation of its assets."
Investors liquidated American Home stock all right, sending it down a stunning 84% Tuesday afternoon. No matter what the company says, though, this summer has been anything but orderly.
Back at the end of June, American Home warned that it wouldn't make money in the second quarter. It blamed a three-month timely payment warranty the company had granted to certain loan buyers -- a warranty that left American Home on the hook for millions of dollars in losses when borrowers defaulted.
Chastened, American Home pledged to stop making risky loans. It tried to soothe Wall Street by saying its dividend was safe.
"Altogether," CEO Michael Strauss said, "the second quarter will be a period of 'clean-up' as the impact from the discontinued products continues to wind down."
But just a month later, the company admitted that it wouldn't be able to pay the dividend after all -- setting off a sequence of events that led to Tuesday's distress call, and Thursday evening's
firing of more than 6,000 workers.
The company's implosion makes Strauss' earlier optimism seem misplaced, to say the least.
"A benefit of the substantial reserves we are establishing in the second quarter," he said back in June, is that the negative impact on future financial results "is likely to diminish."
These guys know all about diminishing returns.
Dumb-o-Meter score: 88. Another mortgage company, Accredited Home Lenders( LEND), admitted Thursday that it may soon be forced out of business.
4. IAC Hand Jive
IAC/InterActiveCorp
(IACI)
is out of answers.
The New York-based operator of the also-ran Ask.com search engine posted its latest
weak quarter Tuesday. Second-quarter earnings missed Wall Street estimates, as revenue rose just 6% from a year ago.
That's hardly the kind of rip-roaring performance you'd expect from a company competing in the fast-growing Internet advertising market with
Yahoo!
(YHOO)
and
Google
(GOOG)
. Anticipating widespread disappointment, CEO Barry Diller donned a hair shirt to address restive investors.
"This has not been a good quarter and you will not have any defensiveness from me," he said. "I do understand that there's no productivity in making upbeat promises for future quarters. They will reveal themselves as they occur."
IAC execs went on to reveal just how sickly the relaunched Ask.com business is. Operating chief Doug Lebda admitted that search-query growth was "slower than we would like, due in part to less effective marketing spend in the period." Finance chief Tom McInerney conceded that "we also had negative year-over-year revenue per query impact in the Ask business."
Slower growth and lower revenue doesn't sound like a good combination. But McInerney was quick to point out the bright side.
"We think that is the good news in a sense," he said of Ask.com's declining revenue per query, "because as users are using the new product, they were clicking on the paid links more and interacting with the algorithmic links more.
"We think that is a favorable user experience," McInerney added.
We think that is a bunch of baloney.
Dumb-o-Meter score: 85. "We are not satisfied with these results," Diller said in a Tuesday morning press release, "whether driven by market conditions or our own hand."
5. Nortel Nonsense
It doesn't take much to make
Nortel
( NT) happy.
The Toronto-based telecom gearmaker posted its latest
quarterly loss Thursday. Nortel said revenue dropped 8% from a year ago, as the company surrenders business to rivals like
Ericsson
(ERIC)
.
CEO Mike Zafirovski has been trying to turn Nortel around for almost two years now. He's had little success: Shares have lost a third of their value, on a split-adjusted basis, since he came aboard in October 2005.
But he's certainly not losing heart.
"On balance," he said in a press release Thursday, "the key indicators of our financial health moved in a positive direction in the quarter."
Sure, who cares about net losses and declining revenue. Consider that gross margin rose to its highest point in eight quarters.
This great leap forward has Zafirovski surveying the telecom landscape for new peaks to scale.
"We are doing lots of analysis internally on how to grow the company organically," Zafirovski told Reuters in an interview, "and we started discussions recently with companies that we believe can be adding to our growth trajectory."
Improving this sorry outfit shouldn't be hard.
Dumb-o-Meter score: 79. Shares dropped 6% despite the silly merger talk.
In our
award-winning effort to enrich the reader experience, the Five Dumbest Things Lab now scores each item using our proprietary Dumb-o-Meter. This cutting-edge technology employs a finely calibrated, 100-point scale measuring sheer Dumbness, as calculated via a closely guarded secret formula.
Got your own idea for the dumbest thing of the week?
Want to get your Five Dumbest in the mail? It's easy. Just become a TSC member -- it's free -- and you'll receive the Five Dumbest in our Before the Bell email newsletter every Friday. The rest of the week, before each trading day, Before the Bell gives you a comprehensive look at the stocks expected to move the market, plus access to a sampling of our premium content from RealMoney. Click here to sign up for Before the Bell!