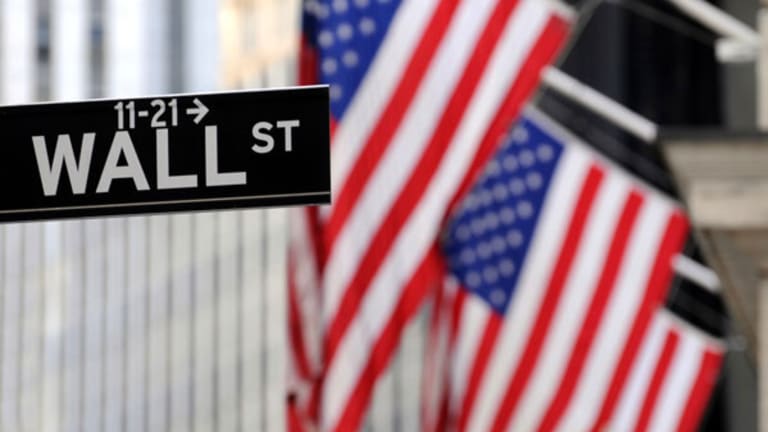 The Five Dumbest Things on Wall Street This Week
Alcoa's bad math; Glaxo gripes; NetApp nudged; Fremont flip; Dell tell.
1. Alcoa's Mad Math
Alcoa
(AA)
doesn't deal well with rejection.
The Pittsburgh-based aluminum titan got the cold shoulder this week from Canadian rival
Alcan
(AL)
. You'll recall that Alcoa surprised Alcan, and
angered some of its own shareholders, two weeks ago with an unsolicited $27 billion merger proposal. The Alcan board
resoundingly rejected the offer Tuesday.
"The board determined that the offer is inadequate in multiple respects and is contrary to the best interests of Alcan's shareholders," Alcan said. "Accordingly, the board recommends that Alcan shareholders not tender any of their shares to Alcoa."
Not that there was much risk of that happening. Wall Street immediately took Alcoa's bid as a sign that Alcan would soon be sold to a bigger player -- perhaps
BHP
(BHP)
of Australia or
Rio Tinto
(RTP)
of the U.K. Takeover speculation has sent Alcan shares up 39%, to $84.
Alcoa's cash-and-stock proposal, meanwhile, is worth just over $75 a share. Would any shareholder sell into an offer priced 10% below the market?
Don't ask Alcoa. Even if the offer fails by that simple logic, it
remains "the most compelling choice for Alcan's shareholders," Alcoa claimed late Wednesday.
"We have studied Alcan's response," said Alcoa chief Alain Belda, "and have not seen anything that would lead us to re-evaluate our offer."
Next time try studying for the right test, guys.
Dumb-o-Meter score: 93. "We continue to believe that our offer is full and fair," Belda says.
2. Glaxo Gutted
All is not well at
GlaxoSmithKline
(GSK)
.
Shares fell 8% Monday as
questions emerged about the safety of its bestselling diabetes drug, Avandia. An analysis in the
New England Journal of Medicine
tied Avandia to an increased risk of heart attacks.
The lead author on the article is heart doctor Steven Nissen, an early skeptic of the cardiovascular safety of the now-withdrawn
Merck
(MRK)
painkiller Vioxx. He now urges diabetes patients and doctors to consider possible heart problems before using Avandia.
Glaxo strenuously disagrees. The British drug company insists Avandia's safety has been confirmed by multiple studies. It questions Nissen's analysis by saying the so-called meta-study approach -- a study of existing studies -- "is not the most rigorous way to reach definite conclusions about adverse events."
Glaxo is only so supportive of rigorous research, though. In an abstract of the
NEJM
piece, Nissen says Glaxo hasn't exactly been bending over backwards to help doctors independently assess drug risks. It seems drug companies are inclined to offer up only the information that suits them.
"The manufacturer's public disclosure of summary results for rosiglitazone clinical trials is not sufficient to enable a robust assessment of cardiovascular risks," write Nissen and his co-author, Cleveland Clinic statistician Kathy Wolski. "The manufacturer has all the source data for completed clinical trials and should make these data available to an external academic coordinating center for systematic analysis."
Calling for more disclosure in the name of patient safety hardly seems outlandish. But Glaxo is unmoved. It snipes that the Nissen study was based on "a methodology that the author admits has significant limitations."
You could say the same of Glaxo's response.
Dumb-o-Meter score: 91. "We continue to work closely with regulatory authorities and physicians," Glaxo says, "to keep them fully informed so they can make the best decisions for patients based on both the safety and benefit of the medicine."
3. NetApp Burned Out
Network Appliance
(NTAP)
is breaking down.
The Sunnyvale, Calif., network storage company said late Wednesday that it expects first-quarter revenue to drop from fourth-quarter levels. NetApp
blamed a March sales slowdown, saying deals took longer to close than normal.
The soft outlook overshadowed a solid fourth-quarter earnings performance, in which net income surged 51% from a year ago on 34% sales growth.
"Network Appliance had a great finish to a great year," CEO Dan Warmenhoven said in a press release Wednesday. "And while we weren't immune from the March macroeconomic spending slowdown, our competitive differentiation and business fundamentals have never been stronger."
Shares have rarely looked weaker, though. They dropped 14% in heavy trading Thursday as Wall Street reassessed the company's growth prospects. Fears on that score were hardly eased by Warmenhoven's conference call performance.
One analyst, trying to figure out why sales have slowed, asked if competitive pressure from the likes of
EMC
(EMC)
could be to blame. Warmenhoven's response suggests he didn't find the question to his liking.
"I'll tell you what I believe," Warmenhoven said, according to the
seekingalpha.com transcript. "It had nothing to do with any competitor. It had nothing to do with anybody like
IBM
(IBM)
. This is strictly macroeconomic.
"Our win rates, as I pointed out," Warmenhoven huffed, "stayed high."
If only NetApp shares had done the same.
Dumb-o-Meter score: 88. "Our pipeline points toward more normal business levels going forward," Warmenhoven said on the call. "What remains to be seen whether sales velocity is also returning to more normal patterns."
4. Fremont Freedom
Fremont General
undefined
has a new lease on life.
Shares in the Santa Monica, Calif., lender soared 70% over two days after Fremont agreed to
sell its commercial lending business for $1.9 billion to
iStar
(SFI)
. Fremont also got an $80 million preferred-stock investment from a group led by longtime banking executive Gerald Ford, who said he wants to expand Fremont's retail deposit business.
"These transactions provide a major turning point for Fremont General," said Fremont CEO Louis J. Rampino. "The investment led by Mr. Ford will provide part of the foundation to building these new businesses."
Another building block involves replacing Rampino. Ford sidekick Carl Webb will take over as Fremont's CEO, and not a moment too soon.
Rampino helped build Fremont into a subprime lending powerhouse. The company was the No. 6 lender to homebuyers with poor credit histories in 2006,
Mortgage Banking
magazine reports.
But that was before a regulatory black eye knocked Fremont out of residential lending altogether. The company agreed in March to a cease-and-desist order from the FDIC that barred Fremont from "engaging in unsatisfactory lending practices" and "operating with management whose policies and practices are detrimental."
The detrimental practices weren't limited to subprime lending. Rampino and other top Fremont execs just so happened to have the good timing in January to dump nearly $9 million worth of Fremont stock, just two months before the cease-and-desist order was announced. The company insists the execs -- who sold ahead of a 60% plunge in Fremont stock -- knew nothing about the FDIC order.
At least Fremont's new leadership knows it's time to change. Asked by
American Banker
to explain his plans, Ford said, "We would only do things that would be consistent with regulatory best practices."
Now that's a major turning point.
Dumb-o-Meter score: 82.
The New York Times
reported in March that Rampino was also with Fremont back in the late 1990s when its insurance business blew up.
5. Nothing Is Sacred
Dell's
(DELL)
still searching for redemption.
The Round Rock, Texas, computer maker this week made a bold break with its past. After years of pursuing its so-called direct model of selling to consumers and businesses, Dell is joining the retail rat race.
And how: Dell says it will
sell some of its Dimension PCs through
Wal-Mart
(WMT)
.
"Customers want more and new ways to buy our products, and we plan on meeting their needs on a global level," Dell said. "Dell is a proven electronics brand and adds a new complement to our other high quality desktop selections," Wal-Mart added.
The warm words aside, both companies have fallen on hard times. Dell shares have been hit by slowing sales, rising competition and a Justice Department probe of its accounting. The company has slipped behind rival
Hewlett-Packard
(HPQ)
after years of industry leadership.
Wal-Mart, still trying to dispel its image as a poor corporate citizen, is now suffering through a protracted sales slowdown. It warned last week of soft second-quarter numbers, blaming weak apparel sales.
"The worldwide organization," Wal-Mart CEO Lee Scott said last Tuesday, "is focused on improving sales and returns."
Likewise Michael Dell; the founder who returned as CEO in January in a bid to reinvigorate Dell has signaled that he's determined to turn things around.
"The Direct Model has been a revolution," he reportedly wrote in an email to employees last month, referring to the company's longtime practice of selling direct to consumers, "but is not a religion."
That figures, since these guys don't have a prayer of catching H-P.
Dumb-o-Meter score: 73. "Delivering on our mission -- saving people money so they can live better -- is more important than ever around the world," Scott said last week.
In our
award-winning effort to enrich the reader experience, the Five Dumbest Things Lab now scores each item using our proprietary Dumb-o-Meter. This cutting-edge technology employs a finely calibrated, 100-point scale measuring sheer Dumbness, as calculated via a closely guarded secret formula.
Got your own idea for the dumbest thing of the week?
Want to get your Five Dumbest in the mail? It's easy. Just become a TSC member -- it's free -- and you'll receive the Five Dumbest in our Before the Bell email newsletter every Friday. The rest of the week, before each trading day, Before the Bell gives you a comprehensive look at the stocks expected to move the market, plus access to a sampling of our premium content from RealMoney. Click here to sign up for Before the Bell!