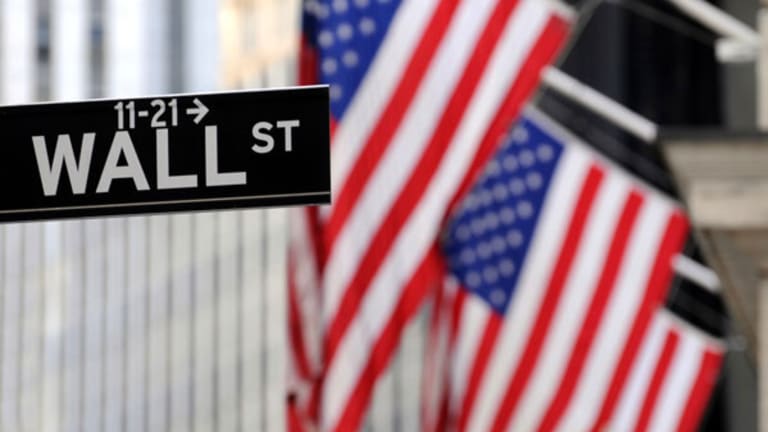 The Five Dumbest Things on Wall Street This Week
Motorola mayhem; ICE breaker; Qualcomm quarrels; Blockbuster bash; EGL plucked.
1. Motorola Mess
Motorola
( MOT) is melting down.
The Schaumburg, Ill., tech giant stunned Wall Street late Wednesday by
forecasting an unexpected first-quarter loss. Sales will miss earlier estimates by more than a billion dollars. In an echo of its
disappointing fourth quarter, Motorola blamed the sharp decline of its handset business.
Recent years found Motorola riding the popularity of its ultra-thin Razr phone to huge profits. The Razr's run made CEO Ed Zander -- hired in 2003 to revive the
notoriously fumble-prone company -- into a tough-talking turnaround star.
"We want to be No. 1," he told
The Wall Street Journal
in June 2005. "You've got to go to the ballfield and think about finishing first."
Things haven't been going so well at the ballfield lately, though. The Razr started
falling out of fashion last year, leading to steep price cuts by wireless service providers. Motorola tried to extend the Razr craze with successors called Krzr, Rokr and Slvr, but the newer phones failed to connect with consumers.
The stumbles have left Motorola churning out a glut of cheap phones that no one wants. Zander, just months after pledging to
cut 3,500 jobs in a bid to straighten things out, now concedes that mere firings won't be enough.
Fortunately, Zander's got a plan. It calls for "prioritizing and accelerating our introduction of new feature-rich products that will give you compelling mobile experiences." The company is also listening to customers and "making sure our roadmaps are aligned."
Accurate maps show Motorola on a dead end.
Dumb-o-Meter score: 95. "Unfortunately, 'stop making so damn many phones' does not appear to be part of the plan," William Trent writes on seekingalpha.com.
To watch Colin Barr's video take of this column, click here
.
2. Less Is More
The
Chicago Board of Trade
( BOT) has been feeling its oats.
The futures exchange, which trades grain and interest-rate contracts, is the subject of a nasty merger battle between the Atlanta-based
Intercontinental Exchange
(ICE)
and the
Chicago Mercantile Exchange
(CME)
.
The CME
agreed last October to buy the CBOT, its crosstown rival, for more than $8 billion in cash and stock. But then the ICE
stepped in last week with an unsolicited all-stock deal worth $9.9 billion.
"This is an extremely compelling combination," Intercontinental CEO Jeffrey Sprecher said.
Finding the combination predictably less compelling was the CME. It says anyone can see that "the CME/CBOT merger is superior to ICE's unsolicited proposal -- financially, strategically, and operationally."
That's certainly a stretch, given that the ICE's offer is worth 13% more than the CME's. Shares of the CBOT soared to an all-time high as Wall Street bet the bidders will
up the ante.
But for now, the CME seems content to belittle its foe in the CBOT battle.
"CBOT shareholders are being offered a minnow-trying-to-swallow-the-whale alternative," CME chief Craig Donahue told analysts Thursday. He said the ICE deal is "fraught with execution risks and overstated synergies."
No wonder Chicago is called the Windy City.
Dumb-o-Meter score: 93. The ICE duly responds that the "CME's increasing attempts to discredit ICE don't change the fact that our offer is clearly superior."
3. Quarrelsome Qualcomm
Nokia
(NOK)
is trying on a new suit.
This week the Finnish handset giant took another legal swing at San Diego-based
Qualcomm
(QCOM)
. Nokia
sued in Europe to void Qualcomm's licensing of
Texas Instruments
(TXN)
chipsets.
Qualcomm rejects the claims, but the dispute only adds to its patent predicament. While the company makes most of its money through royalties, its aggressive licensing stance has resulted in friction with industry titans such as Nokia, TI and
Broadcom
undefined
. They joined up two years ago in
demanding a European investigation of Qualcomm's business practices, which the plaintiffs claim drive up phone prices.
Qualcomm denies that. Still, it's spending more and more on legal bills. One Wall Street analyst cited the hefty expenses late last year in
downgrading the stock. Another observer said a dispute over terms of a new Nokia license is "turning out to be a fight to the death."
Even at that, the Nokia dispute looks tame next to Qualcomm's brawl with Broadcom. Rarely does a month go by without heated words over their many patent-infringement crossclaims.
"This is an important victory," Broadcom said of a January federal district court ruling, "because it removes the threat of Qualcomm launching patent infringement suits against our current
third-generation wireless customers."
Or maybe not, to listen to Qualcomm, which the next day branded Broadcom's assertions "false and misleading."
In the midst of this tiresome back-and-forth, Nokia's press release is almost eloquent. Claiming Qualcomm's patents are unenforceable, it opens with the line: "Nokia files patent exhaustion case."
Dealing with Qualcomm could drive anyone to patent exhaustion.
Dumb-o-Meter score: 90. "Not only are Nokia's accusations that Qualcomm's patents are exhausted demonstrably false," Qualcomm responds, but "they are inconsistent with positions Nokia itself has taken."
4. Bonus Baby
Blockbuster
( BBI) got its happy ending.
The struggling Dallas-based video chain parted ways Tuesday with longtime CEO John Antioco. Blockbuster agreed to pay Antioco a $3 million bonus for 2006, settling a
pay dispute that surfaced last month. He will also get $5 million in severance when he departs at year-end.
Few tears will be shed at the loss of Antioco, who took the reins at Blockbuster when it was part of
Viacom
(VIAB)
. The company has been in turnaround mode practically ever since Antioco's hiring back in June 1997.
But the crisis has grown more acute in recent years, with the rise of
Netflix
(NFLX)
and profit-crushing Internet movie downloads. Even counting this year's 30% rise, Blockbuster's shares have lost more than a fifth of their value since they started trading in 1999.
Noticing Blockbuster's stumbles, activist investor Carl Icahn took a big stake in 2005. He immediately targeted Antioco, calling his pay "egregious" and accusing him of "blackmailing" shareholders by threatening to quit.
The dispute culminated in a proxy fight in which Icahn's slate won 77% of votes over Antioco's opposition. Antioco was stripped of his chairman's title, though the board reinstated him two days later and kept him on as CEO.
"I'd be lying if I told you this was a happy day," Antioco told shareholders in 2005. "It is not."
If he was unhappy then, imagine how Antioco feels now. A $3 million bonus is hardly peanuts, but the exec says his contract called for $7.6 million. That's on top of $2.5 million in salary and other compensation -- for a year in which revenue fell as the company closed stores.
At least the $3 million compromise bonus is better than the $2.28 million Blockbuster had initially offered, citing its right to make unilateral changes.
"Antioco is well aware," Icahn told
The Wall Street Journal
, that "the board has negative discretion."
He certainly is aware now.
Dumb-o-Meter score: 88. Maybe negative discretion is the better part of negative valor.
5. Eyeing Eagle
EGL
undefined
is getting plucked over its curious handling of a buyout offer.
A big shareholder took the Houston-based shipping firm to task this week, saying "it appears that the board played favorites" in backing CEO James Crane's latest effort to take the company private.
This is nothing new. Crane, EGL's biggest shareholder, has spent 2007 trying to take EGL private. Crane and private equity firm General Atlantic bid $36 a share back in January, but the deal
fell apart after EGL warned of a weak fourth quarter.
Crane came back to the table Feb. 28 with new partners and the same $36-a-share bid. Without explanation, he and his backers at the Centerbridge and Woodbridge private equity firms then upped their offer Monday by $2 a share.
"The board of directors of EGL, on the unanimous recommendation of a special committee comprised entirely of independent directors, has approved the agreement and will recommend that EGL's shareholders approve the merger," EGL said Monday.
The independence of those directors was soon called into question, however.
Reuters
reported later Monday that private equity giant Apollo had tried to submit a $40-a-share offer -- but was foiled when EGL didn't open its books.
The very next day, EGL said it had received the Apollo offer and would make "arrangements so that Apollo may conduct its due diligence."
The events stunned 3% EGL shareholder Ramius Capital. It sent the board an open letter Wednesday calling the apparent snub of the Apollo bid "incredible."
Ramius demanded an open auction of the company. It noted "the inherent conflict of interest" created by Crane's big stake in EGL, "as well as his ability to influence and direct the management team of EGL."
EGL has certainly been acting like it's under the influence.
Dumb-o-Meter score: 82. EGL didn't return calls seeking comment.
In our
award-winning effort to enrich the reader experience, the Five Dumbest Things Lab now scores each item using our proprietary Dumb-o-Meter. This cutting-edge technology employs a finely calibrated, 100-point scale measuring sheer Dumbness, as calculated via a closely guarded secret formula.
Got your own idea for the dumbest thing of the week?
Want to get your Five Dumbest in the mail? It's easy. Just become a TSC member -- it's free -- and you'll receive the Five Dumbest in our Before the Bell email newsletter every Friday. The rest of the week, before each trading day, Before the Bell gives you a comprehensive look at the stocks expected to move the market, plus access to a sampling of our premium content from RealMoney. Click here to sign up for Before the Bell!