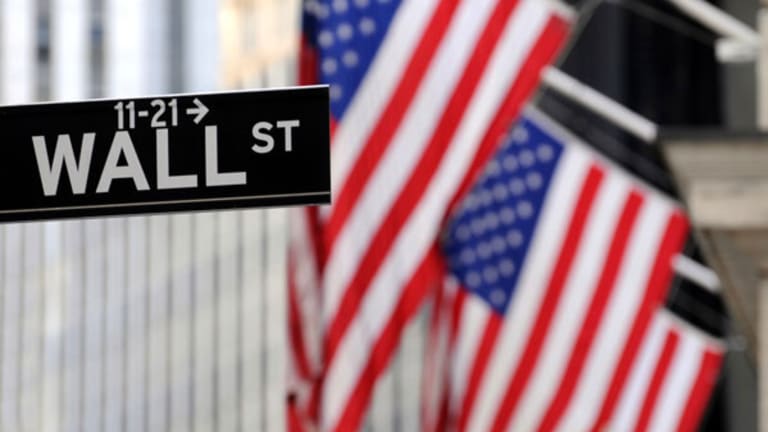 The Five Dumbest Things on Wall Street This Week
Pfizer misers; Lucent lethargy; Wal-Mart stiffs; helpless Hershey; Mimi Maternity mischief.
1. Pfizer Miser
Pfizer
(PFE)
CEO Jeffrey Kindler has been taking his happy pills again.
The New York-based drug giant unleashed
its latest wave of firings Monday. Pfizer will slash 10,000 jobs and close eight manufacturing or research sites by the end of 2008. The moves aim to trim overhead by as much as $2 billion annually.
Kindler, who has spoken at length about his desire to "transform" the company, says Pfizer isn't just tightening its belt. He lists five priorities driving "an ongoing process to change the way Pfizer does business."
Priority No. 1, "Maximize revenues in both the short and the long term," is unusually blunt but otherwise unremarkable. In priorities 2 through 4, Pfizer makes the usual noises about investing in growth opportunities, reducing expenses and bolstering accountability.
But No. 5, "Make Pfizer a great place to work," shows all too clearly where the company and its slimmed-down workforce are headed.
"We're getting leaders closer to colleagues and customers," Kindler says. As a result, he adds, "our colleagues will grow and take on more responsibility than ever."
So remaining employees won't just have to work harder. They'll have to do so with their bosses hovering nearby.
Looking for a new job almost sounds like the better deal.
Dumb-o-Meter score: 91. Covering all his bases, Kindler promises "superior shareholder returns over the short, medium and long term."
2. French Toast
It didn't take long for the
Alcatel-Lucent
(ALU)
souffle to fall.
The Paris-based telecom-equipment maker, formed last November when France's Alcatel bought struggling U.S. rival Lucent,
warned early Tuesday of a steep sales shortfall.
Shares plunged 8% in heavy trading after Alcatel-Lucent blamed the merger for sowing "short-term uncertainty for our customers and for our people."
A longer-term uncertainty is how CEO Pat Russo manages to hold onto her job. When she ran Lucent, the company was notorious for
missing its financial targets. The
well-paid Russo responded by promising big changes while delivering little more than layoffs.
Russo made an odd choice to head a company based just blocks from the Champs-Elysees, given that she doesn't speak French. But her mastery of a highly euphemized form of English is unquestioned.
"Despite the challenges we faced during the quarter," she said in a press release early Tuesday, "considerable progress was made in planning the convergence of product lines, the optimization of synergies and the preparation of cost-cutting programs."
Translation: No one is buying what we're selling, so the 9,000 firings we
aggressively projected back in April won't be enough. The pink slip count now appears
headed for 12,000.
This seems to undermine some earlier Russo claims about the merger.
"On day one," she blathered last July, Alcatel-Lucent will have "a strong financial base, a leading market position, an enhanced global footprint and an experienced international leadership team."
Experienced, sure. But competent?
Mais non.
Dumb-o-Meter score: 90. Maybe decent products were supposed to arrive on day two.
3. Overbearing on Overtime
Hold the presses. It turns out
Wal-Mart
(WMT)
has been stiffing its workers.
The Bentonville, Ark., retail giant said Thursday it will pay $34 million to settle Labor Department allegations that it systematically underpaid staffers for extra work.
The company says it owes some 87,000 hourly employees at least $20 apiece for shortfalls over the last five years. The problems stemmed from Wal-Mart's miscalculation of each worker's so-called regular weekly pay rate -- a benchmark set by federal law as the basis for additional compensation.
"We are committed to our associates and we apologize to them for this error," adds Sue Oliver, senior vice president of the People Division at Wal-Mart. "We work very hard to make sure associates are compensated correctly."
Wal-Mart, no stranger to criticism of its labor practices, is working equally hard to make sure it's recognized for its supposed generosity.
While some workers got ripped off by the miscalculations, the company is quick to note that many others made out. Some 215,000 workers were overpaid by $20 or more over the five-year settlement period, Wal-Mart says.
Yet Wal-Mart -- whose revenue is expected to approach $350 billion for fiscal 2007 -- stoutly pledges that it "will not seek to recover any overpayments due to this miscalculation, regardless of the amount."
No matter what it does, Wal-Mart ends up looking awfully stingy.
Dumb-o-Meter score: 85. Wal-Mart says it "is working toward a settlement" of a parallel case in California that by law "will include the assessment of penalties."
4. Melts in Your Portfolio, Not in Your Hands
Hershey
(HSY)
may have bitten off more than it can chew.
This week the Hershey, Pa., chocolate maker posted
another weak quarter. Shares fell 4% Wednesday after fourth-quarter sales and profits unexpectedly dropped from a year ago.
"We will reverse these trends in 2007," CEO Richard Lenny promised in a Wednesday-morning press release, "with a growth plan ... that is clearly focused on improving both sales and profitability."
Another trend Hershey could stand to reverse is Lenny's lurch toward incoherence. When Hershey missed third-quarter estimates back in October, it was plain to see the company didn't sell enough candy bars. But Lenny fingered a slower-than-expected "shift from line extensions with lower incrementality," as well as a "slowdown in consumer takeaway."
This time around, consumer takeaway was actually up. Sales still dropped, though. How to bounce back?
"We'll accelerate news and programming," Lenny promises, in support of popular products like "dark and premium chocolate and refreshment."
Real refreshment, of course, will have to wait until Lenny's departure.
Dumb-o-Meter score: 82. Recent quarter have been hit by writedowns of unsellable candy -- or, in Lenny-speak, "obsolescence expense."
5. Weathering the Storm
It looks like
Mothers Work
(MWRK)
tried to snow Wall Street this week.
The Philadelphia-based operator of the Mimi Maternity chain posted soft first-quarter numbers and offered disappointing guidance for the rest of the year. Like many other apparel retailers, Mothers Work blamed its weak December quarter on warm winter weather, which holds down sales of coats and the like.
"Sales for the first quarter of fiscal 2007 were weaker than planned," operating chief Rebecca Matthias said in a press release, "with adverse impact from unseasonably warm weather throughout most of the United States."
The weak sales trends haven't abated, either. Mothers Work said it now expects same-store sales for January to drop between 5% and 9% from a year ago.
But when the company tries to explain away this month's poor showing, the going starts to get slippery.
Sure, Mothers Work says, warm weather has hurt this year's results. But last year's? Totally different story.
"We believe our weak sales this January is attributable to going up against the particularly strong early sales of spring merchandise in January 2006," Matthias said, "which benefited from much-warmer-than-normal weather during January 2006."
When it comes to blowing hot air, Mothers Work is never done.
Dumb-o-Meter score: 70. Maybe this outfit does need a weather vane to know which way the wind blows.
In our
award-winning effort to enrich the reader experience, the Five Dumbest Things Lab now scores each item using our proprietary Dumb-o-Meter. This cutting-edge technology employs a finely calibrated, 100-point scale measuring sheer Dumbness, as calculated via a closely guarded secret formula.
Got your own idea for the dumbest thing of the week?
Want to get your Five Dumbest in the mail? It's easy. Just become a TSC member -- it's free -- and you'll receive the Five Dumbest in our Before the Bell email newsletter every Friday. The rest of the week, before each trading day, Before the Bell gives you a comprehensive look at the stocks expected to move the market, plus access to a sampling of our premium content from RealMoney. Click here to sign up for Before the Bell!