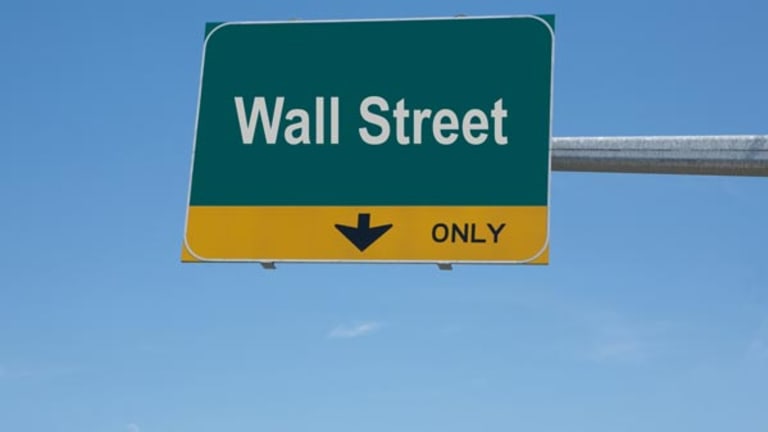 The Five Dumbest Things on Wall Street This Week
KB Homeless; Delta hedging; Mays day; Raines storm; AOL agony.
1. Value Transfer
KB Home
got around to some long overdue housecleaning.
The Los Angeles-based homebuilder swept longtime CEO Bruce Karatz and two other top execs out the door Sunday evening. A board panel found eight years' worth of
stock-option improprieties. Fixing them could tack as much as $50 million onto past compensation expense, KB said.
It seems Karatz and the company's human resources chief were in the habit of choosing option-grant dates that maximized their gains. This was eminently understandable, given that Karatz eked out just $156 million in pay last year. Generously, though, he has stepped forward to give some 8% of that back.
"Mr. Karatz has voluntarily agreed to pay the company" for his mispriced stock options, KB said Sunday evening. "This is expected to involve an aggregate voluntary value transfer from Mr. Karatz to the company of approximately $13 million."
That's quite a voluntary value transfer, all right. But Karatz is no stranger to adding value.
"The best ideas," he said in a 2004 interview with
USA Today
, "are the ones that seem the wackiest when you first hear them."
Like keeping accurate books, for instance.
Dumb-o-Meter score: 91. "Many of us think that 'flashy' also means 'flaky' -- that if we're revving up our image, we must be cutting back on our quality," Karatz said in 1999.
To watch Colin Barr's video take of this column, click here
.
2. Delta's Flight Plan
Delta
( DALRQ) took its latest flight of fancy this week.
US Airways
(LCC)
bid
$8 billion in cash and stock for the Atlanta-based carrier, which has been operating under Chapter 11 bankruptcy protection since September 2005.
Tempe, Ariz.-based US Airways has been pursuing Delta privately since this summer. Having been rebuffed, it took its proposal public this week.
US Airways offers up a bold vision of competing both with the so-called legacy carriers, such as United and American, and with cut-rate operators like
Southwest
(LUV) - Get Southwest Airlines Co. Report
. It says its offer gives Delta's unsecured creditors a premium price and its workers much-needed job security.
"The combined company will be a more effective and profitable competitor in the current fragmented marketplace," said CEO Doug Parker, "with the ability to better meet the continuing evolution of the airline industry."
Making a more effective competitor out of these two shouldn't be hard, considering that they've combined to file for bankruptcy three times in four years. But Delta CEO Gerald Grinstein is having none of it.
Grinstein has slashed more than $2 billion from Delta's costs in recent years. He has overseen thousands of firings, put through steep pay cuts and ended the pilots' pension plans. He has warned that a rise in oil prices could lead to even more pain.
Still, despite all the turbulence, he promises the airline will emerge next spring under its own power.
"Our plan is working," he said, "and we are proud of the progress Delta people are making to achieve this objective."
The few people who are left, anyway.
Dumb-o-Meter score: 90. Grinstein surely blanches at US Airways' claim that its "current model does not assume furloughs of employees in the mainline operating groups."
3. Clearing the Decks
The coast is clear at
Clear Channel
(CCU) - Get Cia Cervecerias Unidas SA Report
.
The San Antonio, Texas, radio giant wound up a noisy auction Thursday by
selling itself to a group led by Bain Capital and Thomas H. Lee Partners.
The $18.7 billion deal is only the latest huge acquisition for the deep-pocketed private equity sector, which already has laid claim to hospital chain
HCA
(HCA) - Get HCA Healthcare Inc Report
and chip joint
Freescale
undefined
.
In this case, public investors will probably be glad to have Clear Channel off their hands. Free radio has been hammered by the expansion of the Internet and the rise of satellite broadcasters
XM
( XMSR) and
Sirius
(SIRI) - Get Sirius XM Holdings, Inc. Report
.
And like big media peers from
Viacom
(VIA) - Get Via Renewables, Inc. Class A Report
to
Time Warner
(TWX)
, Clear Channel's stock has been mired for years. Thursday's $37.60-a-share bid is some 30% below the stock's 2002 peak.
Apparently none of this has dimmed Clear Channel's glow, though.
"Clear Channel is one of the nation's truly great companies that has the finest collection of outdoor and radio assets in the industry," Thomas H. Lee co-president Scott Sperling said Thursday.
CEO Mark Mays found himself thinking very much the same thing late last month, just after news of a possible buyout emerged. As Clear Channel released its latest round of
lukewarm earnings, he noted that "we are one of the best-performing companies in the media industry."
Talk about faint praise.
Dumb-o-Meter score: 88. Mays said a plan to sell second-rung radio stations "was reached as a result of the ongoing optimization of our diverse portfolio of media assets."
4. Raines, Raines, Go Away
Accountability doesn't come cheap,
Fannie Mae
( FNM) learned this week.
The Washington, D.C.-based mortgage lender paid disgraced ex-CEO Frank Raines $2.6 million to
settle a compensation dispute.
Fannie had wanted to pay Raines only through his last day on the job. That was Dec. 21, 2004 -- the day the
Securities and Exchange Commission
chased Raines out the door by disavowing Fannie's accounting practices.
But an arbitrator ruled this month that under Raines' employment contract, Fannie owed him six months' worth of "deferred compensation and certain other sums."
Other sums are plentiful in the Raines saga. Take $10.6 billion, the amount by which Fannie overstated its profits on Raines' watch. Or $400 million -- the record payout the company made to settle federal investigations that concluded Fannie's "arrogant and unethical corporate culture" had led managers to earnings for the sake of hitting executive bonus targets.
"Senior management of Fannie Mae benefited greatly from these manipulations," James Lockhart, chairman of the Office of Federal Housing Enterprise Oversight, told Congress this summer. "For example, the total compensation of former chairman and CEO Frank Raines exceeded $90 million from 1998 through 2003. Of that amount, more than $52 million was directly tied to achieving earnings-per-share targets."
Raines, who walked away with $19 million in severance pay on top of all his other winnings, has long claimed he did nothing wrong. When he quit, after all, he was merely exercising his free will.
"Although, to my knowledge, the company has always made good-faith efforts to get its accounting right, the SEC has determined that mistakes were made," Raines said in his retirement statement back in 2004. "By my early retirement, I have held myself accountable."
Dumb-o-Meter score: 82. If only he had retired about six years earlier.
Somehow, you knew shareholders would end up paying for that one.
5. Loose Change at AOL
It's transition time again at AOL.
The
Time Warner
(TWX)
unit named a new CEO Wednesday afternoon,
hiring longtime NBC executive Randy Falco to replace Jonathan Miller.
Calling AOL "a key to Time Warner's digital future," Time Warner chief Dick Parsons said late Wednesday that the company "is showing early success in transitioning to an advertising-focused business model."
Alas, it's getting a bit late for early success. Only recently has AOL started to benefit from the explosion in Internet advertising so handily exploited by
Google
(GOOG) - Get Alphabet Inc. Class C Report
and
Yahoo!
(YHOO)
.
Though Miller celebrated what he called "the great satisfaction of putting
AOL on sound footing," success is hardly assured. The company has lost half its paying subscriber base since Miller took over in the dark days of 2002.
Miller's answer to that exodus is to draw traffic with free email and other services. And even if free services don't pay quite as well, Miller seized on a victory of sorts last quarter.
While AOL posted a 3% year-over-year revenue decline, ad revenue did soar 46% from a year ago. What's more, Miller told the
Washington Post
, the loss of 2.5 million paying customers was offset by a gain of 3 million freeloaders.
"We didn't expect that at all," Miller told the
Post
earlier this month. "I'm looking at all these stats and saying, 'Oh my god, it's actually happening.'"
It's about time something started happening at AOL.
Dumb-o-Meter score: 79. "My challenge," Falco said, "will be to execute on the strategy that I believe will make AOL once again the leader of the online world." Good luck there.
In our
award-winning effort to enrich the reader experience, the Five Dumbest Things Lab now scores each item using our proprietary Dumb-o-Meter. This cutting-edge technology employs a finely calibrated, 100-point scale measuring sheer Dumbness, as calculated via a closely guarded secret formula.
Got your own idea for the dumbest thing of the week?
Want to get your Five Dumbest in the mail? It's easy. Just become a TSC member -- it's free -- and you'll receive the Five Dumbest in our Before the Bell email newsletter every Friday. The rest of the week, before each trading day, Before the Bell gives you a comprehensive look at the stocks expected to move the market, plus access to a sampling of our premium content from RealMoney. Click here to sign up for Before the Bell!