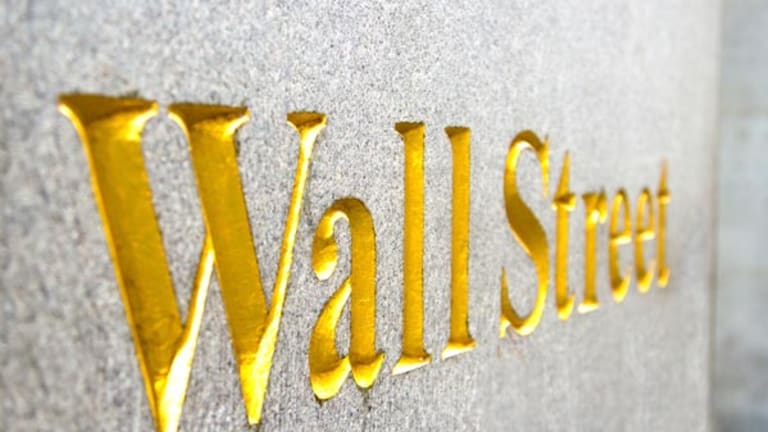 The Five Dumbest Things on Wall Street This Week
Hewlett hooey; Apple crispy; XM ex-factor; Quest for losses; Wal-Mart whammy.
1. Hewlett Hooey
The
Hewlett-Packard
(HPQ) - Get Report
spy saga could be headed for a courtroom showdown.
California's attorney general
filed charges Wednesday against five key players in the surveillance fiasco. Former H-P Chairman Patricia Dunn and ex-ethics chief Kevin Hunsaker each were charged with felonies including identity theft and conspiracy. So were three private investigators hired by H-P.
"One of our state's most venerable corporate institutions lost its way as its board sought to find out who leaked confidential company information to the press," said attorney general Bill Lockyer. "On behalf of Californians, who cherish privacy so much they enshrined the right in our state Constitution, those who crossed the legal line must be held accountable."
Dunn doesn't seem to cherish Californians' privacy so much. She authorized two investigations in which private eyes snooped on H-P workers and directors. And unlike CEO Mark Hurd, who has repeatedly apologized, and former top lawyer Ann Baskins, who declined to answer questions, Dunn has been defiant.
"I do not accept personal responsibility for what happened," she told a congressional panel last Thursday.
And why should she? After all, her lawyer says she's standing up to a shadowy conspiracy.
"These charges are being brought against the wrong person at the wrong time and for the wrong reasons," Dunn's attorney, Jim Brosnahan of Morrison & Foerster, said in a Wednesday evening press release. "They are the culmination of a well-financed and highly orchestrated disinformation campaign.
"Throughout her entire career," Brosnahan adds, "she has stood for corporate process, responsibility and service."
Hold on, scratch responsibility.
Dumb-o-Meter score: 95. Dunn had congressional jaws dropping when she said of personal phone-call data, "My understanding was that these records were publicly available."
To watch Colin Barr's video take of this column, click here
.
2. Apple's Character Witness
The worm is turning at
Apple
(AAPL) - Get Report
.
The Cupertino, Calif., computer giant this week
owned up to six years' worth of stock-option improprieties. The admission came three months into an internal probe of Apple's option grants, which have drawn regulatory and prosecutorial scrutiny.
On Wednesday, the company conceded that stock options granted on 15 dates between 1997 and 2002 were apparently backdated. What's more, Apple says CEO Steve Jobs knew of the practice.
Jobs' previous comments conveniently neglected to mention that fact.
"Apple is a quality company," Jobs revealed in June, when Apple started looking into its options practices, "and we are proactively and transparently disclosing what we have discovered to the SEC."
Transparently, indeed. Apple, which has already admitted that it will need to restate prior earnings, did say Wednesday that Jobs "did not receive or otherwise benefit from these grants and was unaware of the accounting implications."
By now, though, he's clearly aware of the public-relations implications.
"I apologize to Apple's shareholders and employees for these problems which happened on my watch," Jobs said. "They are completely out of character for Apple."
That's a matter of opinion.
Dumb-o-Meter score: 91. In 2002 Jobs lashed out against the push to count stock-option expense against profits, saying, "there haven't been these scandals in Silicon Valley." So much for that.
3. XM Marks the Spot
XM Satellite
(XMSR)
is slipping again.
Shares of the Washington, D.C., satellite radio broadcaster have plunged 57% this year as growth has slowed and other problems have cropped up. XM shares bounced briefly last month amid takeover talk, but the optimism has since faded.
The latest evidence of
XM's decay came Wednesday. XM said it added 285,000 users in the third quarter, far below the 441,000-user gain at rival
Sirius
(SIRI) - Get Report
. Sirius started the year with roughly half as many customers as XM, but now it has closed the gap for four straight quarters.
But the slowdown is far from XM's only problem. The company has been in and out of compliance with Federal Communications Commission emissions rules. A filing this week says 221 of the company's land antennas were operating at power levels in excess of commission limits, the
Washington Post
reported.
And if that's not enough, on Wednesday XM
lost its second director this year.
In February,
Bear Stearns
banker Jack Roberts
left the board, warning that XM's heavy spending was pushing the company toward a crisis. George Haywood's departure was more amicable, but it still leaves the board short an independent director. XM says it will fix that problem by May, when its annual meeting is scheduled.
"It is with deep regret that, for personal reasons, I have decided to step down from XM's Board of Directors," said Haywood. "I take pride in the growth and accomplishments of the company, and I continue to fully support the current direction of the company and the company's management."
You don't hear that said much about XM lately.
Dumb-o-Meter score: 88. XM holders have plenty to regret these days.
4. Vision Quest
Quest Diagnostics
(DGX) - Get Report
came down with something nasty this week.
Shares in the Lyndhurst, N.J., lab-services company
plunged 18% Tuesday after a big customer took a chunk of business elsewhere.
The nation's biggest health insurer,
UnitedHealth
(UNH) - Get Report
, handed its big national test contract to rival
LabCorp
(LH) - Get Report
. LabCorp said it expects to wring $3 billion in revenue out of the agreement over 10 years, sending its shares higher.
Industry watchers said the switch is simply the latest instance of UnitedHealth
squeezing partners for lower prices. But this time, Quest CEO Surya Mohapatra indicates, UnitedHealth went too far.
After the companies discussed terms for nearly a year, Mohapatra said on a Tuesday conference call, UnitedHealth suddenly "changed direction" and demanded the right to make unilateral changes to an eight-year deal.
"If we had signed that contract," Mohapatra bristled, according to
Dow Jones
, "it would have been irresponsible not only for us as a company but for the whole industry."
LabCorp investors are surely applauding that principled stand.
Dumb-o-Meter score: 85. "Choosing a diagnostic lab with a focus on patients and quality makes a difference for your health," Mohapatra warns.
5. Wal-Mart's Magical Place
Wal-Mart
(WMT) - Get Report
is counting on some elfin magic this holiday season.
The Bentonville, Ark., retailer has been laboring to bolster sales growth. Wal-Mart has pushed into the grocery business and
cut prices on some generic drugs, but gains have been fleeting.
An episode this week brought that point home. Wal-Mart estimated Saturday that September sales in stores open at least a year rose a mere 1.8%. Just four days later, though, Wal-Mart backed off even that wan increase. It revised the September sales rise to a mere 1.3%, saying hundreds of stores had been miscoded.
"Our apparel sales did not meet our expectations for the month," the company said Thursday. "We're pleased, however, to see early response to seasonal merchandise for fall and the holidays."
That's easy to understand, given Wal-Mart's ambitious plans for the toy aisle. In a bid to improve its already cuddly, lovable image, Wal-Mart this week unveiled plans to make kids forget all about Santa.
How will it do that, pray tell? Undercut Santa's prices? Build a 28 million-square-foot SuperCenter on the North Pole?
No, Wal-Mart has a better idea. The company says its cartoon "renegade elves," Wally and Marty, "have started their own business, Toyland, a magical place where Wal-Mart's most innovative toys are tested, built and delivered."
With Wally and Marty in tow, we can expect that Wal-Mart "will soon be synonymous with holiday spirit."
As if that isn't the case already.
Dumb-o-Meter score: 80. Ho ho ho, Wal-Mart.
In our
award-winning effort to enrich the reader experience, the Five Dumbest Things Lab now scores each item using our proprietary Dumb-o-Meter. This cutting-edge technology employs a finely calibrated, 100-point scale measuring sheer Dumbness, as calculated via a closely guarded secret formula.
Got your own idea for the dumbest thing of the week?
Want to get your Five Dumbest in the mail? It's easy. Just become a TSC member -- it's free -- and you'll receive the Five Dumbest in our Before the Bell email newsletter every Friday. The rest of the week, before each trading day, Before the Bell gives you a comprehensive look at the stocks expected to move the market, plus access to a sampling of our premium content from RealMoney. Click here to sign up for Before the Bell!