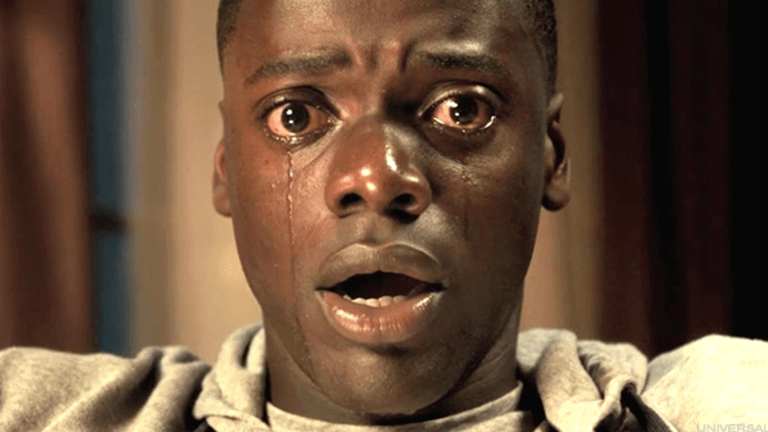 The Epic Tale of the Movie Theater Industry Has Another Chapter
A look at the history of the cinema provides some insight. And Regal Entertainment's sale talks with British movie theater giant Cineworld prove the theater experience is still important in an increasingly streaming world.
The year was 1949. Jimmy Stewart was upset that Universal Pictures wouldn't pay the $200,000 salary that he and his agent, Lew Wasserman, wanted for the Western "Winchester '73." Universal claimed it simply did not have the budget for such a salary, so Wasserman pitched them another idea -- Stewart would forgo payment up front to get a cut of the film's profits.
The studio agreed, and Stewart ended up earning $600,000 from the film, or three times the originally requested fee. The "Winchester '73" deal ushered in a new era in Hollywood, one in which the major talent in Hollywood negotiates a lower salary in exchange for a percentage of the film's revenue. It's an era we still live in today -- just ask Robert Downey Jr., who reportedly gets a 5% to 7% slice of the revenue from Marvel movies featuring his Iron Man character and is one of Hollywood's highest-paid actors.
While Netflix Inc. (NFLX) - Get Free Report has been siphoning off big-name actors from the major studios -- Adam Sandler, for one, and also Will Smith for upcoming Christmas release "Bright" -- the majority of Hollywood's talent is still operating within the studio system, where stars can still count on lucrative back-end deals -- that trade-off of upfront salary for box office percentage points -- and the glamour that comes with the theatrical movie industry.
Those deals suggest the streaming revolution will not kill the movie theater entirely, despite the doom-and-gloom reports of the past week. Netflix's huge earnings beat, coupled with AMC Entertainment Holdings Inc.'s (AMC) - Get Free Report big earnings miss, left some analysts speculating that the exhibition industry is dying off and will be replaced entirely by streaming.
Don't count on it.
Netflix may have finally found a winning movie strategy with the unique and compelling South Korean film "Okja," but its film division is not anywhere near large enough yet to buy out the back end for big stars like Downey. The streaming giant simply isn't making enough revenue per film, while there are still a handful of billion-dollar movies every year from the Big Six Hollywood studios.
In a major bet on the importance of the theater experience, British movie theater giant is in talks to buy Regal Entertainment Group (REG) - Get Free Report  for $23 a share in an all-cash deal. The two companies combined would have more resources to compete with AMC, which is owned by Chinese juggernaut Dalian Wanda Group, also acquired Carmike Cinemas for $1.2 billion last year to become the biggest cinema operator in the U.S. with 1,000 theaters compared to Regal's 561. All in all, cinema owners are jockeying for position to lure consumers to theaters in a world where it's become so much easier to plop on the couch and watch Netflix.
More of What's Trending on TheStreet:
One advantage that Netflix has going for it, though, is its reputation for creative freedom, something  the uptight Hollywood studio system has rarely allowed. Still, that likely won't be enough to change the entire game.
"Sure, people make trade-offs: you give up a little money for some creative control," said Wedbush Securities Inc. analyst Michael Pachter. "But at the end of the day, we live in a capitalist society, and that's true even more so in Hollywood."
Of course, actors and studios no longer could bank on huge blockbusters if there were no longer any movie theaters, and the exhibition industry admittedly does not look good these days. The box office is down 2% year-over-year, and this summer is tracking 8% behind summer 2016. AMC on Friday, Aug. 4, reported a loss of $176.5 million, and theater stocks have been plummeting across the board all week.
Exacerbating the tumult is the fact that studios reportedly are interested in shortening the three-month window between theatrical release and home release, although exhibitors are unlikely to approve a deal that ultimately will harm their industry.
This is not the first time that people have forecast falling skies for the movie theater business, of course. Throughout the '50s, people thought the advent of television ultimately would lead to the death of movies. The atmosphere of uncertainty around the film industry was only heightened by guild unrest in 1960, when the Screen Actors Guild -- led by then-president Ronald Reagan -- went on strike to demand residual payments from television. The strike lasted a month, and Reagan, who went on to a more visible presidency 20 years later, ultimately secured actor residuals for all films made starting in 1960.
There was a sense of déjà vu this past summer as the Screen Actors Guild‐American Federation of Television and Radio Artists again threatened a strike, this time to improve the residual rate for streaming video-on-demand content. The strike was avoided at the last second when the Alliance of Motion Picture and Television Producers agreed to "significant improvements in streaming new media compensation" for actors.
The two SAG conflicts -- although separated by 57 years -- both highlight that the motion picture industry is an ever-changing one. It's natural to expect the movie landscape to shift as new forms of media become popular. (The rise of television led to the popularization of wide-screen formats, for example.) But just as TV didn't kill the movie business -- in fact, it simply became another source of revenue for studios -- it is unlikely that streaming will kill off all the country's theaters.
"We live in a world now where you essentially never have to leave your house if you don't want to," comScore Inc. senior analyst Paul Dergarabedian said. "But we're human beings. We have to go out. And theaters have for a long time been one of the most popular places for people to go."
71% of the U.S. population went to the movies at least once in 2016, according to the Motion Picture Association of America's Theatrical Market Statistics Report. Although attendance is down for 2017 so far, Dergarabedian expected that strong performances from fourth-quarter movies such as "Thor: Ragnarok" (Nov. 3), "Justice League" (Nov. 17) and "Star Wars: The Last Jedi" (Dec. 15) ultimately could push the year to record box office revenue. Indeed, the vast majority of AMC analysts surveyed by FactSet Research Systems Inc. maintained a buy rating on the stock, despite the exhibitor's guidance that the third quarter also will be a weak one at the box office.
Part of the analyst optimism may stem from exhibitors adding new premium features to attract customers. Such amenities as reclining chairs, enhanced concessions (including alcoholic beverages, in some states) and reserved seating have proved popular among moviegoers. AMC CEO Adam Aron has reported that attendance has spiked 50% at theaters with reclining seats.
The exhibition industry has long been an evolutionary one. At the beginning of the 20th century, moviegoing was born in exhibition spaces known as nickelodeons, so named for the price of admission (a nickel). These spaces were poorly ventilated, contained uncomfortable wooden seats and mainly were attended by lower-class audiences.
As movies became longer and began to display more artistry, though, the exhibition industry evolved. Large, opulent movie palaces were constructed in the '10s and '20s, which catered to a wealthier demographic. These palaces forbid the consumption of snacks during the show and, sometimes, even had small orchestras on hand to score the films. Going to the movies became an experience akin to attending the opera or a play.
Moviegoing became popularized again during the Great Depression, as studios and exhibitors lowered prices by double featuring and augmented their profits through cheap snacks such as popcorn, candy and soft drinks. The movie palace eventually was replaced by the more-casual multiplex, pioneered by AMC itself.
Now, with the introduction of premium features at most exhibitor chains, the pendulum may be swinging back to the days of the opulent movie palace. And a move toward experiential moviegoing -- complete with plush chairs, in-theater dining and reserved seating -- inevitably means expensive moviegoing. While consumers are likely to pay for all the bells and whistles of the theater experience for an event film such as this summer's "Wonder Woman" or "Dunkirk," it is hard to envision moviegoers doing so for more modest films such as "The House" or "Atomic Blonde."
So where do movies go from here? In two directions. Large event films will not leave theaters, as the box office strength of cinematic events like "Beauty and the Beast," "Guardians of the Galaxy Vol. 2" and "Dunkirk" prove that the general population is still willing to shell out big bucks for the right moviegoing experience. A-list actors will continue to pick up huge paydays off of back-end deals for blockbusters, and the occasional small film that is deemed worthy of the big-screen experience -- "Get Out" or "Girls Trip," for example -- will be produced through a major studio and receive a theatrical release.
Everything else will go to the streamers. Companies such as Netflix and Amazon.com Inc. (AMZN) - Get Free Report will produce movies that you wouldn't pay $20 to go see but would happily watch at home on the couch. By producing a slew of easily digestible films, streamers will expand their content libraries and attract new subscribers.
In other words, the exhibition industry will not go away -- it will just become more selective. And you, reader -- you wouldn't want the movie theater to go away, would you? Think of the date nights at the movies, the family outings to the theater on Christmas, the next "Star Wars" film, for Chrissake; all of these things are cornerstones of our lives, and though we may love Netflix, we don't love it enough to let it destroy the movies for us.
Or, at least, let's hope not.
Watch More with TheStreet: