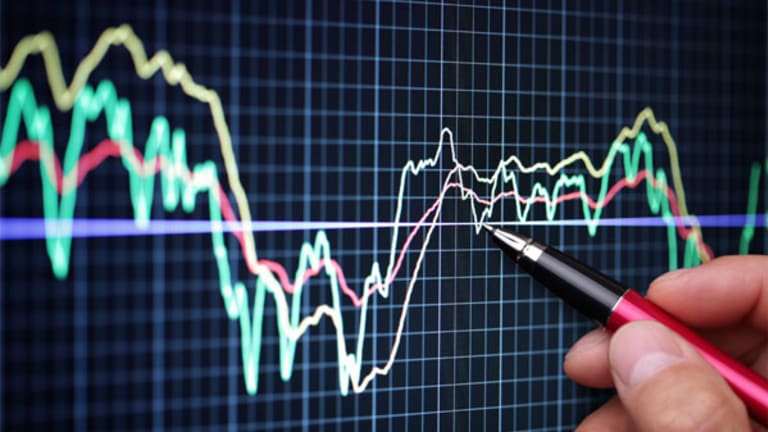 The Drawbacks of Indexing
It is a valid strategy, but investors need to be informed of its pros and cons.
NEW YORK (TheStreet) --The most successful investment strategy in 2013 was passive indexing with broad-based funds such as the SPDR S&P 500 (SPY) - Get SPDR S&P 500 ETF Trust Report and the iShares Core S&P Total US Stock Market ETF (ITOT) - Get iShares Core S&P Total U.S. Stock Market ETF Report notching gains of 30%.
After years of struggling with disappointing returns during the so-called lost decade, passive indexing has offered excellent returns in the last couple of years, and as always the case in markets, the hot strategy is attracting more assets. Investors too often jump into a strategy they have never tried before after that strategy has succeeded.
Passive investing with index funds is absolutely a valid strategy. This isn't an argument for active investing, but rather a warning that indexing -- as with every other valid investment strategy -- has drawbacks that should be understood.
There is an academic argument for indexing, which was recently discussed by well-regarded investment manager and writer Larry Swedroe, who noted that active management "must lose" to passive investing for several reasons.
The first reason cited is that all stocks must be owned by someone, and since we know that the indexers return will equal the market, the remaining active participants must also equal the market in aggregate before fees. Since active investment strategies charge more than passive strategies, active must lag behind in aggregate.
Swedroe goes on to say that if an active investor outperformed because he overweighted the top-performing stocks, then another active investor would have underperformed for underweighting the top-performing stocks in aggregate.
The investment world has too many moving parts for absolutes such as "must lose" to be useful in deciding whether to be a passive investor. In noting that all stocks must be owned by someone, Swedroe implies that investors must own all shares, which is not accurate.
Brokerage firms and market makers will often have inventory in stocks that doesn't represent an investment strategy. Market makers in the options markets will often hedge using shares with the objective to have no exposure to the ups and downs of the underlying equity. There are also countless specialty exchange-traded funds such as the Energy Select Sector SPDR (XLE) - Get Energy Select Sector SPDR Fund Report that own stocks including more than $1 billion in Exxon Mobil (XOM) - Get Exxon Mobil Corporation Report. A sector fund such as XLE isn't usually part of a passive index strategy; rather, it is often owned as a proxy for the energy sector and also frequently serves as a hedge as a short position in elaborate active strategies.
The Swedroe argument also ignores the extent to which investors come and go from the market for personal reasons and the extent to which share counts can change from not only corporate action but from the opening and closing of short positions and certain options market activity.
The biggest obstacle that investors face as market participants is succumbing to their emotions at the worst possible time like after a huge decline. An index investor will ride the market all the way up, which is a good thing in years such as 2013, but will also ride it all the way down in a bad year such as 2008.
Anyone considering a passive investing strategy needs to look themselves in the mirror and be able to recall their state of mind in any of the previous bear markets in which they participated in to make sure they will not panic sell after the next large decline. Unfortunately that is all too easy after a 30% gain and all too difficult in the heat of a huge decline.
The validity of index investing from the perspective of the investor completely unravels if they sell out in fear, close to a significant low.
More important to most investors than relative return in some random period in their lives is that they have enough money accumulated to allow for their desired lifestyle in retirement. The way to have success in this context is to choose an investment strategy that reasonably reduces the likelihood of panic selling or any other self-destructive investment behavior.
The strategy of indexing is clearly valid but not suitable for everyone because no single strategy can be suitable for everyone.
At the time of publication, the author held no positions in any of the stocks mentioned.
This article represents the opinion of a contributor and not necessarily that of TheStreet or its editorial staff.