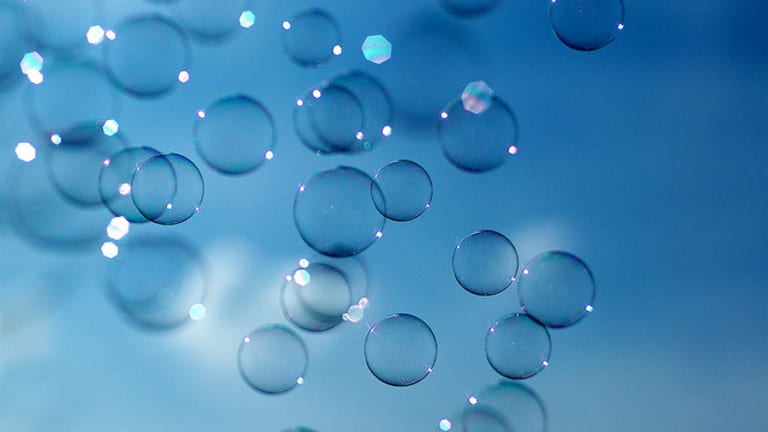 How to Profit From the Impending Bond Crash: The Dot Plot Bubble
The Federal Reserve says it will blow up bonds next year, but the market isn't listening. Former Fed Chairman Bernanke is protecting himself from higher rates. So should investors.
NEW YORK (TheStreet) -- The Federal Reserve says it will blow up bonds next year, but the market isn't listening, and investors need to protect themselves from higher interest rates.
Since 2012, the Fed has been telling investors where it expects the federal funds rate to be at the end of the next couple years. The fed funds rate is an overnight lending rate between banks.
Short-term Treasury rates move in lock-step with the fed funds rate. Because the Fed's forecast is a graph with lots of blue dots, representing the members and alternate members of the Fed's rate-setting committee, the Federal Open Markets Committee, it is colloquially referred to as the "dot plot."
The majority of respondents, the dots, think that the fed funds rate will be 1.375% at the end of next year. The futures markets are betting that the fed funds rate will be at 0.75% at that time, and bond market prices agree with the futures markets not the Fed.
Below is the market expectations of short-term rates and the expectations of Fed's dot plotters as of the last meeting. The bond market is fighting the Fed, but the Fed will win next year.

Data released Friday showed that the unemployment rate fell to 5.9% last month. That is the first time the jobless rate has been below 6% since July 2008.
Back then, the fed funds target rate was 2%, not between 0% and 0.25% as it is now. The Fed has a dual mandate of low unemployment and stable prices.
It is very close to both targets, and with the unemployment trending down and below 6%, it seems likely that the Fed will hit its unemployment target next year. Yet, inflation ticks up when the economy nears full employment unless the Fed starts taking a more neutral rate stance.
Unfortunately for the bond bulls, the FOMC thinks that a neutral policy stance is short-term rates at near 3.75%, which is close to the Fed funds rate's long-term average. 
For those who don't believe what the dots are saying, look at what former Fed Chairman Ben Bernanke, an insider if there ever was one, said he was doing last week. He told a conference of economists that he is refinancing his mortgage.
Bloomberg News reported that Bernanke is switching to a 30-year fixed rate loan from a variable-rate loan even though his rate would stay virtually the same. He is betting on higher interest rates, and investors should, too.
A research note circulated to Oxriver Capital's direct and separately managed account investors outlined how the hedge fund was positioned to profit from rising rates next year. Obviously, investors want to be short bonds and long rates.
Yet, there are so many bonds from which to choose. The knee-jerk reaction is to short the 10-year (IEF) - Get Free Report or go long an inverse exchange-traded fund such as (PST) - Get Free Report or an exchange-traded note such as  (DTYS) - Get Free Report
Yet, longer-term bonds are more affected by inflation, and rising fed funds rates may tamp down inflation early on, while causing short-term rates to rise. Moreover, the FOMC members have greater uncertainty about their rate forecasts as they project out further into the future.
They have been raising their rate projections all year. In their last meeting, the median forecast was 1.375% for the end of next year, 2.875% to end 2016 and 3.75% to end 2017.
A short on the two-year Treasury note (DTUS) - Get Free Report makes the most sense because its maturity is long enough to be affected by 2015 and 2016 rate hikes, but its maturity isn't so long that the Fed's forecast error becomes unacceptably large.
Oxriver Capital's analysis indicates that the two-year Treasury note should be more than 1% today and 2% by the middle of next year, based on the Fed's dot plot.
If the two-year Treasury note rises by 1%, that should translate into a $10 higher DTUS price or an appreciation of more than 25% at current prices. Those who want more leverage should consult their registered investment adviser or commodity trading adviser about the appropriate sizing of a position in the two-year Treasury note futures or the fed funds futures because futures speculation is often complicated and can be extremely risky.
Oxriver Capital, through the main fund and separately managed accounts, is positioned to profit from the bond bubble and thinks that this position hedges its stock market, SPY or VOO, market-timing strategy.
A short position is often seen as risky. That is true when talking about stocks or about bonds with high rates.
Yet, the yield on the cheapest-to-deliver bond for the December 2014 two-year Treasury note future was 0.56% on Friday. Thus, even if rates go to zero, the worst-case scenario for a short position, the DTUS ETN price should only fall about $5.60 from its $37.28 close on Friday.
That being said, a short bonds position will suffer if the economy stumbles or if there is a crisis because Treasuries typically rally when investors become fearful.
Many prominent figures such as Nobel Prize winner Robert Shiller, hedge fund Billionaire David Tepper, Securities & Exchange Commission member Daniel M. Gallagher and Julian Roberts have sounded the alarm about a bond bubble in recent months. When hedge fund legend Roberts mentioned his views during a panel discussion, fellow panelist William Conway Jr., co-founder of private-equity firm The Carlyle Group, said he thinks that there are signs of a bubble, but he doesn't know what will pop it.
The catalyst will be the Fed's rate hikes next year.
At the time of publication, the author and Oxriver Capital were long VOO and DTUS.
This article is commentary by an independent contributor, separate from TheStreet's regular news coverage.