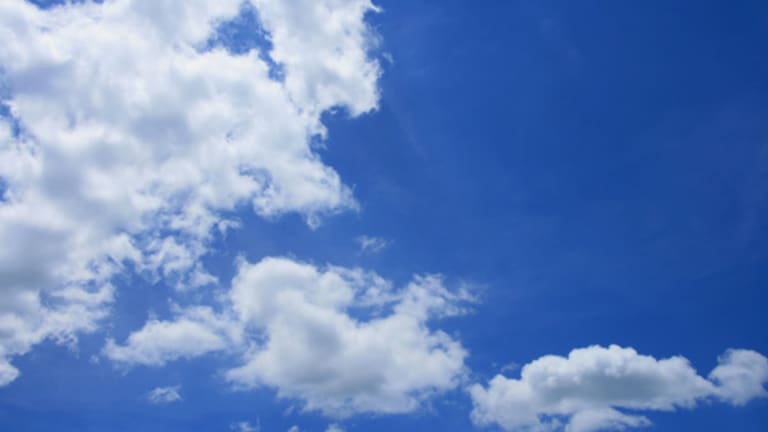 Publish date:
The Death of the Corporate Data Center
Fake clouds based on Oracle hardware are combining with Amazon.com's public cloud to kill the corporate data center.
Fake clouds based on Oracle hardware are combining with Amazon.com's public cloud to kill the corporate data center.
NEW YORK (TheStreet) -- The big Salesforce.com (CRM) - Get ReportDreamcast conference, co-starring Green Day, Huey Lewis and a host of other celebrities (including our own Jim Cramer), had this message for the market:
Fake cloud is beating private cloud and, in the process, killing the corporate data center.
For the last several years the cloud industry's assumption was that once big enterprises finished experimenting with the public cloud, they would want to put their crown jewels -- the database-driven applications that run big business -- into private clouds under their control.
But that's not what is happening.
Businesses are putting those applications into Software as a Service (SaaS) offerings like those of Salesforce and NetSuite (N) , which offer some of the savings of cloud but aren't really based on cloud hardware, rather than hosting high-end servers from Oracle (ORCL) - Get Report.
At stake is the future of key enterprise applications. These include Customer Resource Management, or CRM, which describes both customers and prospects; Enterprise Resource Planning, ERP, which shows what you have available to get the job done, and Human Capital Management, HCM, used to get and keep the best employees.
These are the kinds of database-driven applications Oracle made its living on in the old client-server world through data centers located on the premises of its customers. Cloud technology, in which racks upon racks of commodity hardware are turned into a single virtual computer with infinite scale and at modest cost, was an existential threat to this business model.
Oracle's response is called Oracle Cloud, but it mainly consists of its own Exadata servers along with Oracle software, at an Oracle price.

What seemed to be a feud between Oracle CEO Larry Ellison and Salesforce.com CEO Marc Benioff has turned out to be a marital spat, with Benioff signing off this summer on a long-term supply contract for Oracle hardware and software. Oracle and Netsuite have a similar relationship. 
On the HRC front, Oracle bought Taleo, a major SaaS provider of such applications, in 2012.
At the same time Oracle is continuing its takeover of legacy software -- moving it onto its hardware and calling that "cloud" -- enterprises continue their march toward Amazon.com's (AMZN) - Get Report public cloud with their new applications.
The cloud business Macquarie Securities valued at $19 billion early this year is now worth $50 billion, according to Evercore Partners.
By cutting prices as fast as it does costs, the Amazon public cloud is taking the wind out of the sails of others' strategies, including IBM (IBM) - Get Report, which bought Softlayer in hopes of building a hybrid cloud. Amazon's success in keeping the CIA's cloud contract against IBM's objections, confirmed last month, could prove telling.
As a result, analysts such as John Treadway of Cloudbzz are calling the private cloud dead, predicting that CEOs will prefer a combination of public cloud and faux cloud.
Open Stack, the open source cloud infrastructure system that was expected to drive the private cloud, is failing to make headway, according to Gartner Group Research Director Alessandro Perilli.
All this is bullish for Amazon.com and Oracle, bearish for IBM and OpenStack allies including RedHat (RHT) - Get Report. It means the death of the corporate data center.
At the time of publication, the author held shares in IBM.
This article was written by an independent contributor, separate from TheStreet's regular news coverage.