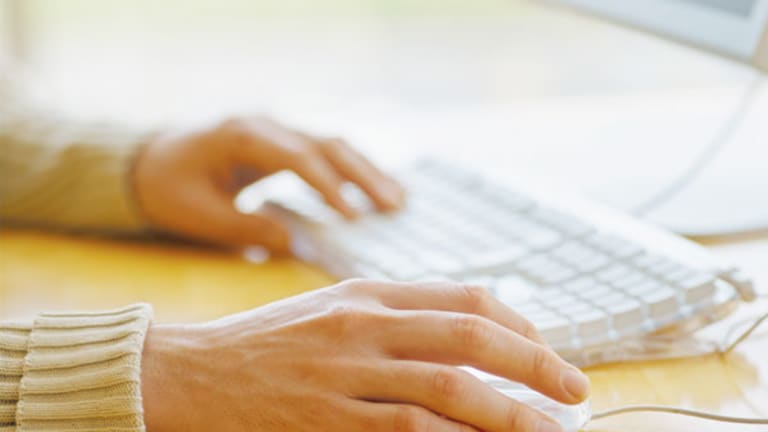 The Death and Life of Great American Retailers
Black Friday. Cyber Monday. Gimmicks don't mean a thing if brick and mortar retail refuses to reinvent itself.
Black Friday. Cyber Monday. Gimmicks don't mean a thing if brick and mortar retail refuses to reinvent itself.
NEW YORK (TheStreet) -- I spent about an hour the Friday before Thanksgiving in Minnesota's Mall of America.
That mind-numbing 60 minutes goes a long way to explaining
the predicament companies such as Best Buy (BBY) - Get Report face
.
But, it's not just Best Buy. A whole slew of retailers will either die or lead uninspiring lives without unprecedented intervention.
Investors and, sadly, many brick and mortar retail executives float an ultimately tragic misconception: That they just need to do a better job selling online and utilizing digital and mobile platforms. If they do this, they can level the playing field against physical innovator
Apple
(AAPL) - Get Report
, e-commerce pioneer
Amazon.com
(AMZN) - Get Report
and others.
That point of view scopes successful retailers through a simplistic lens.
Conform and You Will Be Cast Out
I'm glad I had the chance to visit the nation's largest shopping mall, but the experience reinforced something I studied with intensity in college. Urban planning professors -- you know, those ivy- or Berkeley-educated, elitist liberal hacks -- drilled it into our heads:
Suburban shopping and strip malls have no future
. At least not vibrant futures.
Rush
(not Limbaugh!) was right:
Any escape might help to soothe the unattractive truth/But the suburbs have no charms to soothe the restless dreams of youth
.
I have read countless scathing critiques of suburbia over the years -- Jane Jacobs provides the best one in her seminal
The Death and Life of Great American Cities
. Practically every suburbia hit piece since Jacobs' spews considerable scorn on shopping malls and strip malls.
While I don't dislike the suburbs as much as I did when I was in college, I have never been a fan of the predominant built environment most Americans not only live, but shop in.
Both the living and the shopping part apply.
"Shopping" has become an online sport and an urban sport. The online part is obvious. We're using e-commerce sites, across platforms, to shop more than we have ever before. That engagement continues to grow. Countless studies support this trend.
The urban sport part requires a bit more explaining. In fact, a test of my hypothesis would make for an excellent multi-method research study.
Trips to the suburban mall or strip plaza have become less enticing than they used to be. You can blame Amazon and the online commerce explosion for this. Physical destinations -- as places to shop -- do not matter as much as they once did. And, thanks to ubiquitous social media, they have also, by and large, lost their status as meeting places.
To attract shoppers to physical stores, you need something other than a front door, smiling sales clerks, good customer service and a speedy checkout counter. In the Best Buy investor presentation I reference in the above-linked article from Monday (see Page 1, Paragraph 2), that's the type of thing the company's CEO Hubert Joly focuses on.
That's why he's not fit to lead the retailer.
His message and, to be fair, the message of most executives "leading" retail these days is inherently flawed:
We need to the do the things that have helped us to fail better
.
No. You need to create experiences that do not exist or re-imagine existing experiences the way Steve Jobs transformed the
Sony Walkman
.
Outside of the Apples and
Lululemons
(LULU) - Get Report
of the world, a small number of retailers provide atmospheres that draw shoppers - people with increasingly hectic lives and an increasing number of more convenient choices - in to their stores.
The urban environment maintains timeless elements of an experience that drives retail traffic. Shopping streets in cities - generally in urban or not-quite-suburban locales - still draws an enthusiastic crowd. These spaces provide atmospheres that make people want to live in the city and prompt suburbanites to vacation in them.
You don't see people dropping $400 a night on a hotel room next to most strip malls or suburban shopping centers. But, quite often, the sport of shopping is
the
reason for an urban vacation.
Retailers need to step away from Joly's mindset. It's a losing proposition any way you slice it. We'll do great customer service, make sure our lines move fast and improve our digital platforms and then,
bam
, things will turn around.
That's a one-way ticket to bankruptcy and a tomb beside
Circuit City
in the mausoleum next to the one that houses
Nortel Networks
with space set aside for
Research in Motion
(RIMM)
.
It's not only about doing what somebody else perfected better. Or catching up in areas you missed. Of course, that's part of the equation, but it's not
the
equation. If only it were that simple.
It's about creating an entirely new experience.
Thinking about why shopping remains an attractive proposition, not just a utilitarian task, when it happens online or in urban environments provides a point along the continuum brick and mortar retailers can use to truly start thinking differently.
Best Buy did an excellent job getting consumers to its mobile app as well as its physical stores on Black Friday. That was a bright spot. But, again, that's one ingredient of a larger, yet-to-be-defined experience.
There's got to be a way to tie it all together. These experiences.
The next generation of retailers will create entirely new experiences. Ones that did not exist before they conceived them. Just like Amazon did when it paid for Best Buy's still-empty (though not for long) cemetery plot.
Rocco Pendola is
TheStreet's
Director of Social Media. Pendola's daily contributions to
TheStreet
frequently appear on
CNBC
and at various top online properties, such as
Forbes
.