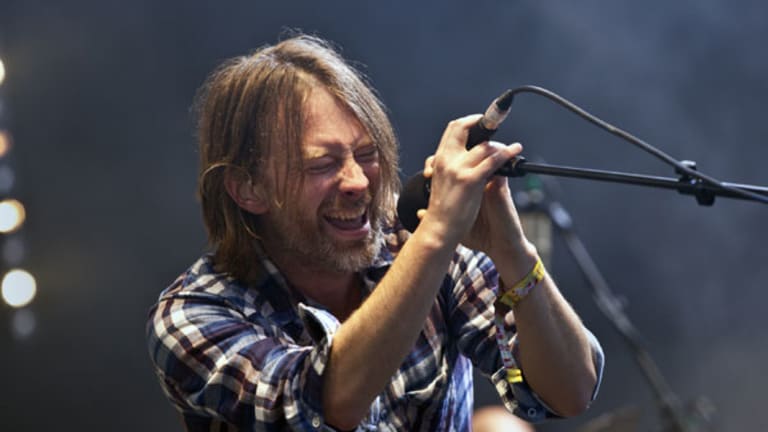 Publish date:
The Company With a Window Into the Future of Live Concerts
Concert Window, not Pandora, Apple or the record labels, can and should lead the live performance revolution.
Concert Window, not Pandora, Apple or the record labels, can and should lead the live performance revolution.
NEW YORK (TheStreet) -- As I explain in Crucial Facts You Should Know About Apple vs. Pandora, Pandora (P) will continue to emphasize advertiser-backed "Pandora Presents" events with performers at all levels of the bigness spectrum (from the Mowgli's to Bridgit Mendler to Celine Dion). These live events give sponsors the opportunity to target Pandora listeners locally using not only geography, but variables such as age and music preference. It's a direction I do not expect Apple (AAPL) - Get Report to move in.
See the above-linked piece for rationale.
As I consider everything from "Pandora Presents" to
the hyper-emerging proposition of live streaming concerts
, I marvel (yes, literally marvel) at how these areas not only tie together, but can work for the smallest artists to mega acts such as
.
There has never been a greater number of or more dynamic promotional and revenue-generating tools available to the music industrial complex. It comes as no surprise, however, that the record labels and their partners in this mucked-up establishment make such poor use of them or, in many cases, refuse to make use of them at all, focusing instead on a royalty battle that will likely go nowhere.
A Window Into the Future
I dislike cheesy subtitles, but this one really fits.
Last week in New York, I met with Dan Gurney, the co-founder of
Concert Window
.
After I wrote about the "mystery" as to why big companies and, more so, record labels have not jumped into live concert streaming with authority, Dan was one of the folks to contact me. The beauty of Concert Window is that it can work for artists at all levels.
As it stands, Gurney's company deals with small venues, but there's more coming. Gurney has already previewed some of it at
Concert Window
, but it's about to take additional, still undisclosed steps later this month. It's exciting. And the most pathetic factions of the music industrial complex should take note and
take notes
.
Yes, I know, that one dude looks exactly like
.
Anyhow, an area of experimentation that has considerable promise for Concert Window opened up when Gurney, a musician, decided to live stream a show to his friends and other Concert Window subscribers. He played for a half an hour and made $200 using a pay-what-you-wish system for the "ticket" price complete with functionality for viewers to make requests and leave tips throughout the gig. Gurney told me that some performers have generated closer to $500 to $600 in revenue in just one-half to one hour of live streaming a performance.
Consider the power of a single platform -- and other platforms that choose to focus on different flavors and levels of the live experience -- that can hit venues, but also give small unsigned as well as indie artists the ability to merely open a laptop and play a show.
This eliminates so many practical factors that hold bands back.
Thanks to the Concert Window platform, a musician can create an event, tell his/her
Facebook
(FB) - Get Report
friends about it, have it promoted at Concert Window and elsewhere without the need for the infrastructure of a venue, middlemen and their attendant hassles.
There are no worries
the pathetic and unjust pay-to-play system the entire music industrial complex -- from records labels to promoters to venues to bands themselves
-- accept as the nature of the gigging beast.
Musicians don't have to worry about getting their friends to "come out" to the show. And, of equal importance, their friends and fans don't have to worry about coming out to the show.
For bands in LA, for instance, it becomes a grind asking your friends for support on Facebook over and over again. You can expect friends to brave Southern California traffic, go out on a work night, spend cash on a cover, dish out $8 bucks for a beer or $12 for a mixed drink just because you're playing a "gig." This type of supportive friendship, understandably, can only go so far.
Concert Window solves this on the, for want of a better pair of words, "low end." But it's not like massive artists cannot put the platform to work.
In lieu of
participating in a major event, such as YouTube's stream of his Rock in Rio set
, Springsteen could do an intimate live-streamed show for his fans.
It doesn't take too much imagination to picture Bruce, or somebody cut from similar cloth (I thinking Eddie Vedder, Neil Young, etc.), sitting in his home studio (I think it's in Colts Neck, N.J.) playing songs with his acoustic and a harmonica for thousands of fans logged into Concert Window around the world. The revenue Bruce could generate, with pay-as-you-go and tipping along the way, would be off the charts.
But, as I suggested to Gurney, it makes more sense for Concert Window to take a cut and, in conjunction with Springsteen (or whomever), give the rest of the proceeds to charity. It could be one the artist chooses (say, the Community FoodBank of New Jersey) or one Concert Window partners with.
A level playing field ripe with equal, albeit commensurate, opportunity for every single musician under the sun. Every single one. An opportunity that, of course, the music industry ignores.
As much as I would like to see a bigger, established name with scale get behind something like this, I hope it only happens on a limited basis. No offense to Pandora or Apple, but they're bound to do little more than dirty the waters.
Pandora should stick to its evolving bread and butter of "Pandora Presents." And, to ultimately drive even more hardware sales, Apple should exorcise the promotional behemoth of
iTunes Festival
once a year. If either company wants to "stoop" to the Concert Window level, I hope they'll do it as little more than series of one offs.
That said, if the proposition of legitimate companies such as Pandora and Apple getting involved in an untapped area triggers concern, there's no way in hell anybody with an ounce of concern for the health of musicians should want the labels -- and other backward-looking areas of the music industry -- involved. They'll really screw things up. So, while it can be frustrating to see the music industrial complex leave money and opportunity on the table, it's probably for the best.
--
Written by Rocco Pendola in Santa Monica, Calif.
Rocco Pendola is a columnist and
TheStreet's
Director of Social Media. Pendola makes frequent appearances on national television networks such as
CNN
and
CNBC
as well as
TheStreet TV
. Whenever possible, Pendola uses hockey, Springsteen or Southern California references in his work. He lives in Santa Monica.