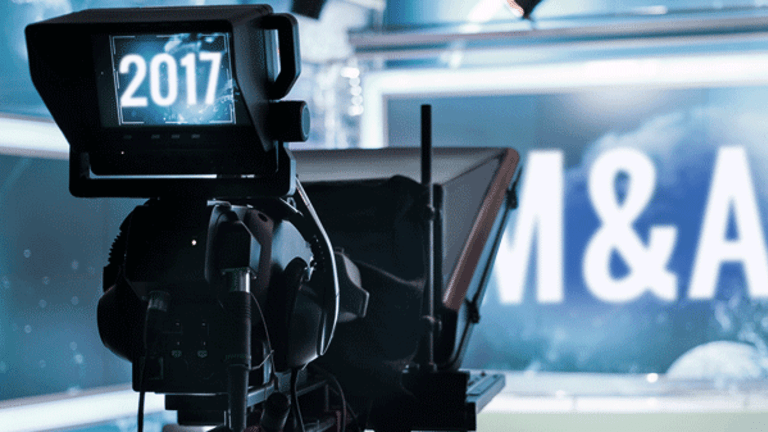 The Coming Surge in Media Mergers and Acquisitions
The Federal Communications Commission under Donald Trump may relax oversight of content distribution rules, prompting a rash of mergers and acquisitions throughout the media industry.
You ain't seen nothin' yet.
When the five-member Federal Communications Commission changes leadership early next year to a Republican majority -- no more than three members can belong to one party, and that currently is Democrats -- media regulation in this country stands to undergo its most sweeping changes in 25 years.
At the center of those changes lies the remnants of the 1992 Cable Television Consumer Protection and Competition Act's "program access rules," regulations that required cable TV operators that also owned programming to make that content available to pay-TV rivals at market rates.
Those rules were repeatedly extended until 2012, when the FCC let them sunset in exchange for a commitment to crack down on "anti-competitive video distribution arrangements through a legally sustainable, expeditious, case-by-case review," in the words of former Commissioner Julius Genachowski, a Democrat. Current FCC Chairman Tom Wheeler, who will step down on Inauguration Day, has maintained that outlook.
The FCC, however, is poised for a far-reaching change in policy if not ideology. And the commission may choose to let pay-TV companies control their own content much more so than they have in the recent past.
"Right now, if you own a content company, you can't give yourself preferential treatment, you cannot give yourself exclusive content," said Shahid Khan, chairman of New York video distribution company Mediamorph. "But if the FCC changes its outlook, distributors that own content could exploit those synergies, and the whole game changes. All the companies that unbundled will start looking for new partners."
So, rather than Cablevision having chosen in 2010 to spin out AMC Networks (AMCX) - Get AMC Networks Inc. Class A Report in a deal completed a year later or Time Warner (TWX) having done the same in March 2009 when splitting from Time Warner Cable, pay-TV companies -- whether they're cable, satellite or digital -- may go on a buying spree, eager to own content that they can better leverage.
AT&T's (T) - Get AT&T Inc. Report  $85.4 billion acquisition of Time Warner, which still needs government approval, may serve as a template for telecom and cable TV companies as well as internet heavyweights such as Alphabet (GOOGL) - Get Alphabet Inc. Class A Report or Facebook (FB) - Get Facebook, Inc. Class A Report . Each could become an acquirer of content companies, emboldened by an FCC with little cause to enforce the guidelines of program access rules.
Alphabet and Facebook are holdings in Jim Cramer'sAction Alerts PLUS Charitable Trust Portfolio. Want to be alerted before Cramer buys or sells GOOGL or FB? Learn more now.
"If you have an FCC that is really interested in enforcement, that's one thing," said Harold Feld, senior vice president of Public Knowledge, a Washington public policy firm. "But if you have an FCC that's skeptical of enforcement, naively embraces the market, I wouldn't get my hopes up."
Back in 1992, cable TV providers were a monopoly in much of the country, having agreed to build their systems in separate territories. At that time, the FCC was under pressure from consumers complaining about the ever-increasing size of their monthly cable bill. To foment competition and lower prices, the commission sought to jump-start the satellite TV industry by adopting the program access rules.
Though they were initially set to expire after 10 years, the FCC extended them in 2002 and again in 2007. But in 2012, the commission elected to let them die off.
Massachusetts Democratic Sen. Ed Markey, a congressman at the time and the lead House author of the 1992 bill, said in 2012 that he had doubts the FCC's decision wouldn't eventually hurt consumers.
"Although the Commission is putting in place new safeguards to substitute for the program access rules, it is unclear whether these requirements will provide consumers with the level of protection that is still needed in the video distribution marketplace," Markey said.
Yet FCC enforcement is certain to change once president-elect Donald Trump takes over for President Barack Obama next month. A Republican-led commission is likely to argue that the emergence of digital pay-TV services such as Dish Network's (DISH) - Get DISH Network Corporation Class A Report Sling TV and the pending arrival of offerings from Hulu and Alphabet's Google -- and of course Netflix (NFLX) - Get Netflix, Inc. (NFLX) Report and Amazon's (AMZN) - Get Amazon.com, Inc. Report Prime Video -- offer consumers sufficient programming choices. 
"In the old world, cable companies didn't compete with one another because they were all regional monopolies," Khan added. "But in the new world, cable companies are competing with telecom companies and all sorts of new video content owners. So how do they differentiate from each other? Content, who has what content."
Asked last month whether AT&T, upon receiving government approval to buy Time Warner, might limit HBO's distribution to its own pay-TV platforms, Turner Broadcasting System CEO John Martin, in an interview with Recode's Peter Kafka, called the suggestion "a moronic thought," adding that "it would ruin the value of HBO."
In other words, Martin was saying, the widest possible distribution is essential for a network such as HBO. Yet for some content, exclusivity may have value. For instance, a particular show or specialty network.
As for consumers, they could be looking at having to subscribe to more than one pay-TV platform to get the content they're accustomed to getting. That could mean higher overall expenditures. It's still early, but Trump's FCC is likely to take a different position on the notion of consumer interest than that of the FCC under Wheeler. 
"For free market believers, this kind of differentiation is great -- let everyone compete on content not just on the quality or price of the platform," Feld said. "But for people looking at having to spend another $50 to $60 per month to get the same content they've been getting, this would be hell."