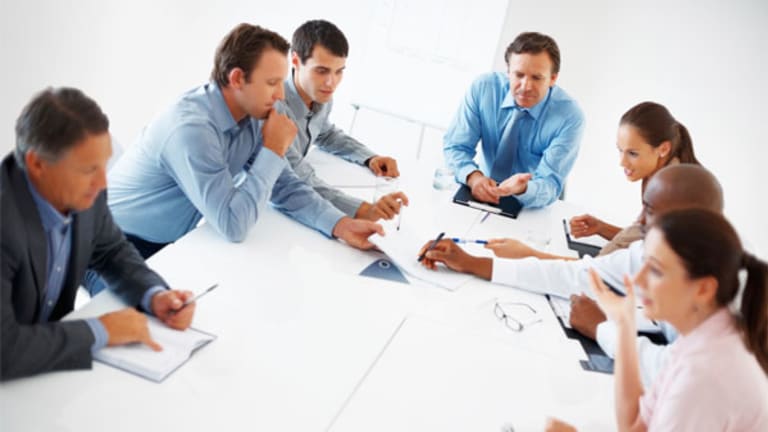 The Campus Economy
Economic activity is rapidly moving from skyscrapers to college campuses, and places like them.
NEW YORK (TheStreet) -- Here is an exercise that will tell you a lot about where the economy is right now.
Go by any major research university. In my hometown of Atlanta, that would be Emory University or Georgia Tech. Or, an hour away in Athens, the University of Georgia.
What are you going to find? Prosperity. New construction. Money. Because that's the beating heart of the American economy today -- new ideas, new discoveries, new technologies. Wealth is moving from the suburban arteries to the beating heart of the college campus.
This has been in process for 20 years or more, but it's only now becoming obvious because the "office economy" of the previous 40 years is fading in importance.
The last time economic truth was this obvious was in the 1970s, when factories started fading away and the office was coming into its heyday. Before that, it became plain in the 1930s, as the farm economy collapsed and the factory became the center of attention.
Offices are becoming less important for the same reason factories did 40 years ago, and the same reason farms did before that. Automation. Productivity will, with a single turn of the economic wheel, quickly turn into unemployment. The advances of the recent past are assumed to continue, so employers in that space won't hire as the economy re-starts.
Networked computers are killing office jobs, and those jobs won't be coming back. What secretaries did, what middle managers did, it can all be done with networked connectivity now. If you're not doing something a networked computer can't do, you will be devalued.
A good example of this, brought up earlier this year by
Red Hat
(RHT) - Get Red Hat, Inc. Report
CEO Jim Whitehurst, lies back on the farm.
John Deere
(DE) - Get Deere & Company Report
, which makes the big machines that made farms into factories two generations ago, is now worth less than
Monsanto
(MON)
, which designs seeds.
That's because the seeds Monsanto produces contain enormous amounts of information in their DNA. It's information that's the new currency, and if you're not creating new information all you can do is serve the machines.
There is a reason why the offices of companies like
Google
(GOOG) - Get Alphabet Inc. Report
and
Facebook
(FB) - Get Meta Platforms Inc. Report
look and feel like college campuses. It's because they are. It's all about bringing talented minds and immense amounts of computing power together, and creating something new from them.
It's a very intense process. The games and the fancy food and the open spaces have a serious business purpose. They're there 24 hours a day, seven days a week to nurture and encourage creativity and sharing. Which is what college campuses are all about, too.
This has profound implications for our kids, for our cities, for the economy, and for investors.
Kids are going to become lifelong learners, or they're going to serve the machines. You either master technology and work to push that forward or you take your orders from it. Cities are going to become more dense, and college campuses are going to create new cities. College people live closer together than office people, because whenever you're awake you can be working and being around other people enhances mental productivity. Richard Florida has built a career tracking what he calls the "creative class." Creative people define economic growth today. Nurturing that talent, and serving those people, is going to define wealth for the coming decades. You want to be putting your money into companies with the highest possible intellectual content, where people are working in labs and around intense computing resources, rather than in skyscrapers behind desks.
Pulling knowledge from human and networked intelligence is what matters today. You either push the networked economy or it pushes you. The highest level of networked intelligence wins.
At the time of publication, the author had a position in GOOG
.
This article is commentary by an independent contributor, separate from TheStreet's regular news coverage.