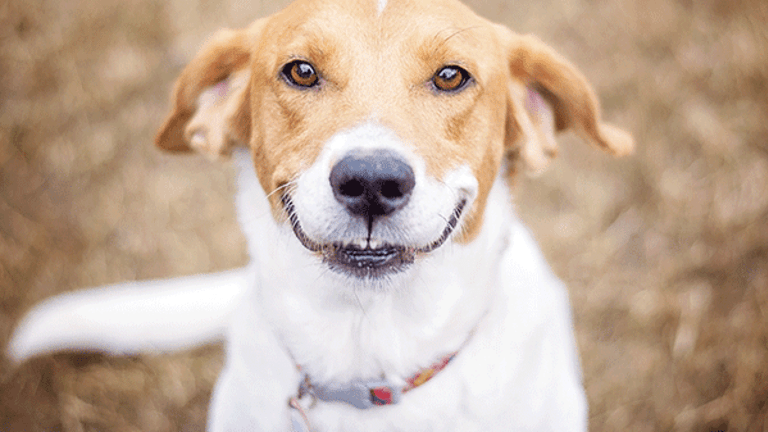 The Business of #NationalPuppyDay Is No Joke
Pampering your pet is serious money.
People spent a whopping $63 billion last year on their pets and that number is only on its way up.
We're shelling out not only for  expensive breeds but also  crazy dog luxury products, including pet room service when you stay at a fancy hotel. The pet industry is one of the steadiest in the world, with the market size growing consistently every year this century.

"Pets are living longer, and they've been upgraded to children status in households," says Philip Cooper, president of the consulting firm Pet Industry Expert. "We've seen people habits crossing over to the pet side become entirely normal."
"People habits" crossing over into animal territory include  premium dog food, pet frequent flier miles or solo pet vacations, which can cost from $95-$1,600 for the flight alone. 
According to the American Veterinary Medical Association, 36.5% of U.S. households own dogs. Though just 30.4% of U.S. households own cats, domestic cats outnumber dogs in U.S. homes 74.1 million to 69.9 million -- with the average household owning 2.1 cats, compared to 1.6 dogs.
With that said, businesses have a lot to gain from pets, and what better way to monopolize the consumers' beloved furballs than proclaiming their love for them via social media on #NationalPuppyDay? Here are a few of the gems we've picked out from businesses, people of note and some arbitrary videos, because they're cute and we're only human. 
RELATED: