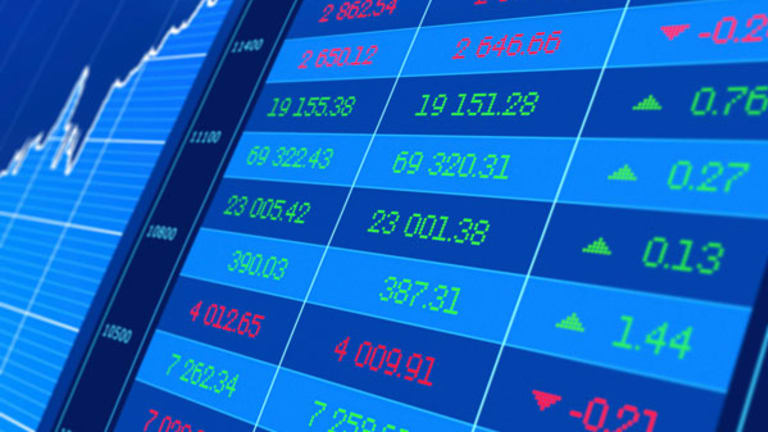 The Bond Bubble Will Pop, It's Just a Matter of Time
Why does a stock bull like David Tepper care about the direction of the bond market?
NEW YORK (TheStreet) -- If you're a bond investor, are the good times over? Perhaps, if you believe David Tepper of Appaloosa Management.
In an interview following Thursday's decision by the European Central Bank to cut interest rates and engage in a form of quantitative easing the Federal Reserve has followed for years, Tepper said, "It's the beginning of the end of the bond market rally. We are done."
After the ECB announcement U.S. Treasury yields rose. Tepper seems to think an increase in inflation is the bane of the bond market as seen in the performance of the iShares 7-10 Year Treasury Bond (IEF) - Get iShares 7-10 Year Treasury Bond ETF Report   exchange-traded fund. 
But the ECB's buying of bonds would seem to spur the carry trade more than serious inflation in the short run. Spain's unemployment rate is 24.5%, according to the Economist, and its 10-year government bond rate at 2.15%. Compare that with the U.S. unemployment rate of 6.2% and a government bond rate of 2.38%.
The bond bubble will pop. The key question is when. Tepper seems to be trying to call the top. There was some momentum since Labor Day, which may have been due to Appaloosa Management's taking a short position in Treasuries.
Investors have enjoyed falling interest rates for a long time. That means Treasuries have been a safe bet. Treasuries rally when there is turmoil or economic weakening, so a long Treasury position is essentially portfolio insurance. If you are a stock market bull like Tepper, we can't have an improving economy and low bond yields for much longer. Better macro data will push the Federal Reserve to raise interest rates and eventually pop the bond bubble.
Many investors may be seduced by the short-lived long bond exchange-traded funds with returns that only know the effects of falling interest rates, low inflation and Federal Reserve bond buying. They won't do so well with rising inflation and rising interest rates.
The unexpected miss on job growth, coming in at 142,000 versus 225,000 new jobs Friday shows how risky a short Treasury bet can be. Bad news is probably good news for bonds and bad news for stocks. Thus, a bond short exacerbates the stock market bull's losses. Moreover the bond bears have been burned by last year's tapering where Treasury bond yields spiked only to collapse and stay low ever since.
Short Treasuries if you are bold, but if you are too early you will have a rough ride and might get thrown from your horse.
At the time of publication, the author held no positions in any of the stocks mentioned, although positions may change at any time.
This article is commentary by an independent contributor, separate from TheStreet's regular news coverage.