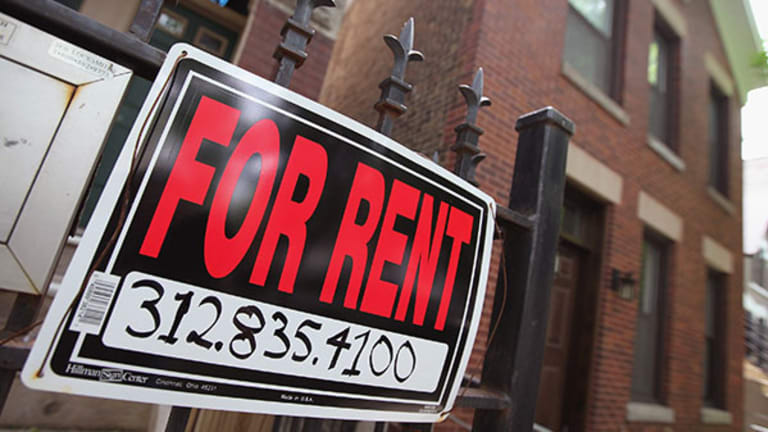 The Best, Most Affordable Cities for Renters Today
Priced out of San Francisco and Manhattan? Have you thought of Detroit? Lawton, Okla?
The numbers are sobering. How much income do you think you need to afford a two-bedroom apartment in San Francisco, which, incidentally, is the most expensive city for renters in a recent survey by SmartAsset? Guess under $200,000 and you are wrong. SmartAsset pegs the household income needed for that typical - that is, average, not swank or posh - apartment at $201,171. The rent on that apartment is $4,694, by the way.
Of course, know that there are many, many cities in America where income needed to pay the rent on a typical two bedroom is below $30,000. Few of those low rent towns are on the coasts - where all the highest rent cities are found - but if work/life balance is a motivator, you may want to explore the best buy towns. They are listed below.
Take note senior citizens -- who face large rent hikes in much of prime America -- and also Millennials who want an urban lifestyle but may not want the pressures of competing in the fastest paced towns. For both those groups there are good options that deliver low rent and high quality life.
Are there trade-offs involved in living in such cities? Indeed. "The cities in the interior are not cutting edge," said Dan Laufer, co-founder of RentLingo.com, an apartment review site and himself a resident of San Francisco's pricey SoMa neighborhood. "But you can have a good life there."
In the high cost cities - paced by San Francisco with New York second ($158,400 in household income is needed to rent a two bedroom, according to SmartAsset), Los Angeles third ($124,371), Boston fourth ($121,114) and Washington DC fifth ($114,986) - dreams are big and so may be possibilities. People talk about million dollar venture capital deals getting put together in a line at a coffee stand in San Francisco - and whether it happens or not, people believe it does and thus they flock into the priciest towns with a determination to make it big.
Just about no one goes to Phoenix with a dream to make it big and that is reflected in the rents. According to SmartAsset, a household income of $45,129 is plenty to rent a two bedroom. RentLingo crunched similar numbers and, by its tally, a one bedroom will take 13.2% of the average household income in Phoenix.

Think about that. A San Francisco renter may not have the spare cash to buy an Americano on the way to work. A Phoenix renter can afford to bathe in the stuff.
Ditto Detroit, where a renter needs a household income of $35,271 to rent a typical two-bedroom. That is roughly one-sixth of what a San Francisco renter needs.
There are other good buys. Nick Wallace, data editor at SmartAsset, pointed to two other very big cities with surprisingly affordable rent: Philadelphia and Chicago. Philadelphia, per SmartAsset, requires a household income of $65,400 to rent the typical two-bedroom - and, remember, on Amtrak it is 75 to 90 minutes from New York Penn Station, and commuters from parts of Queens routinely spend that much time getting into midtown Manhattan. RentLingo said a Philadelphia renter will pay 27.5% of household income on a one bedroom.
As for Chicago, SmartAsset pegged the needed household income to rent a two-bedroom at $74,786. Pricey, yes. But less than half of what a Manhattan resident needs.
But you want the real bargains? Here are the top five best buy cities for renters according to RentLingo: Indianapolis - 11.7% of household income needed for a one bedroom; Louisville, KY (11.8%); Albuquerque (12.3%); Fresno (13.2%). Phoenix ranked fifth.  Understand, too, that income percentage is of the local income, and sure, people in Indianapolis earn less than those in Manhattan. But they just may have more spare cash because so little goes to housing.

Want other possibilities? SmartAsset, which looked at smaller cities too, said that in its data the best buy is Lawton, Okla., where the average rent for a two-bedroom is $596 and the income needed to pay rent is $25,543. Second place: Springfield, Mo., average rent $641. Second place (tied): Provo, Utah ($641). Fourth place: Independence, Mo. ($644). Fourth place (tied): Green Bay, Wis. ($644). Under $30,000 in annual income handles the rent on a two bedroom in any of those towns.
You wanted something, well, bigger? RentLingo's data pointed to these additional big cities as bargains: Tucson (13.6% of household income needed for a one bedroom); Las Vegas (14.1%) and Jacksonville (14.7%).
Bottomline: good cities for renters abound. They are in interior America mainly. But know that millions of us are paying under $1000 per month in rent.
This article is commentary by an independent contributor. At the time of publication, the author held TK positions in the stocks mentioned.