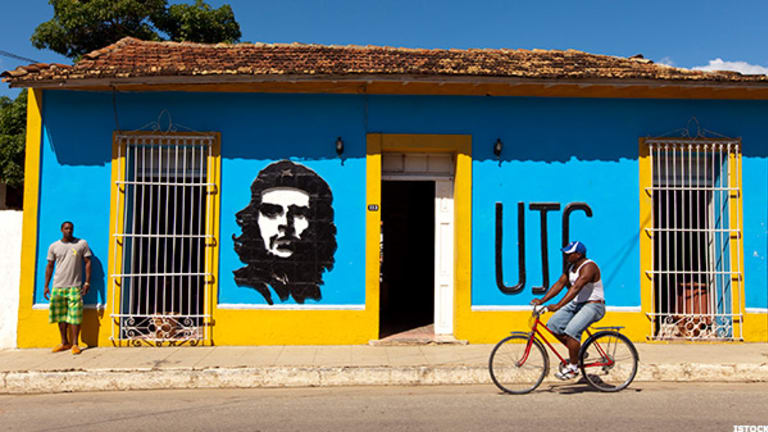 The Best Growth Story in Cuba Will Be Agriculture
There are new investment opportunities in Cuba. And the Cuban farmer has become the rising middle class.
I recently returned from an eight-day guided tour of Cuba, or what is commonly called in the tourist literature a people-to-people exchange. Like many other visitors to Cuba since U.S./Cuban relations have thawed, I wanted to see the country before the expected influx of Americans changed it for the worse. A story in The Wall Street Journal on Jan. 29 did a good job of highlighting some of the cultural shifts.
This isn't a "36 Hours in Havana" article, but rather my impressions of the investment opportunities in this gem of the Caribbean.
While anything I say about Cuba could be considered a generalization by an untrained observer, I feel my thoughts would not change with a longer trip or by quoting so-called trade experts.
It would be easy to suggest that companies involved with the tourist industry -- hotels, cruise lines, airlines, and so forth -- would benefit from the opening up this new market. It would be easy to suggest that engineering and construction firms would stand to gain when the crumbling infrastructure is addressed. These will be big decisions and will need big budgets. It would be easy to suggest that a paint company would stand to gain by free trade with Cuba. But disposable household income will need to rise significantly before paint makes it to the top of the shopping list.
The best growth story, in my opinion, will be in agriculture.
The Cuban farmer has become the rising middle class. In the beautiful countryside outside Havana, I saw that the best looking houses and the newest cars belonged to the farmers. Why? While they may only have 170 acres to cultivate, the farm is organic and they can sell their excess in the farmer's markets at prices that makes them look like bandits to their neighbors.
These farmers are not unlike farmers in the U.S. -- competitive and looking to adopt the latest techniques and newest equipment.
Families and individuals who find that their government ration cards only get them to the middle of the month are buyers of this extra produce. The new paladares (private restaurants) that are rapidly popping up are buyers of this produce too. The tips from the tourist industry will fund these purchases.
These vegetable and tobacco farmers will have the money to buy equipment from companies like Kubota (KUBTY) . Frustrated with broken down 25-year-old Russian tractors or worse, still using oxen -- these farmers will want to leverage their efforts with a small "country" tractor.
Want to see more charts from Bruce Kamich? His exclusive chart analysis is free on Real Money for a limited time during TheStreet's Super Bowl Open House weekend. Click here for a free trial.