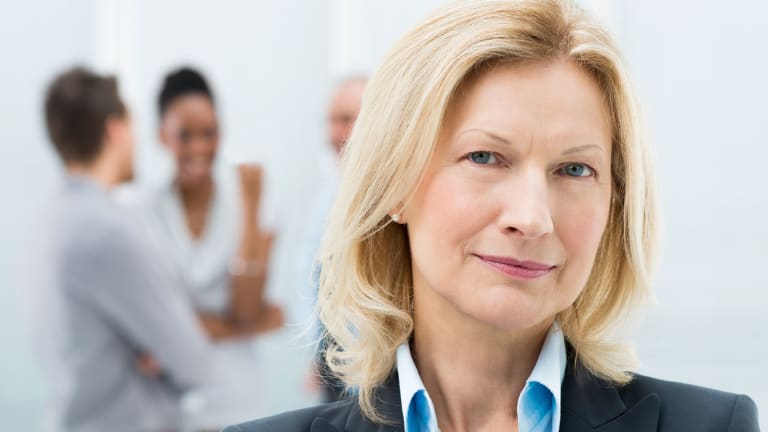 The Best Cities for Job Hunting Baby Boomers
Surprise: New York tops the list. But many cities have opportunities for Boomers.
What a drag it is getting old when you are job hunting. It is plain fact: a pervasive bias leads many companies - not all - to shun the 50+, Baby Boomer crowd when it comes to hiring. That's underlined by a 2014 survey by AARP that found 64% of workers said they have seen age discrimination in the workplace.
But there are upbeat facts to know. For one: some cities just seem to hold dramatically more opportunities for older workers, said Blake Nations, CEO of Over50JobBoard.com, which lists some 80,000 openings where Baby Boomers will get a fair crack at landing the position. Pick the right city, and you are that much closer to work.
Moonlighting, a website for gig seekers, said its data shows similar: some cities are brimming with work for Boomers.
What's more, although some pennypinching companies continue to prune older workers (with bigger salaries in most cases), others appear to be embracing a belief that older workers may bring deeper, more seasoned skills and judgment. "There are many companies we know of that are seeking older workers," said Nations.
Baby Boomers are numerous - the count is around 76 million, per the U.S. Census -- and many of them hope to continue working. Data from polling organization Gallup indicated that 32% of 68 year-olds are working or seeking work. As for 65-year-olds, 40% are working or seeking work, per Gallup.
A report from Merrill Lynch shows similar: "47% of today's retirees say they either have worked or plan to work during their retirement years." The report continued: "An even greater percentage (72%) of pre-retirees age 50+ say they want to keep working after they retire, and in the near future it will become increasingly unusual for retirees not to work."
Michael Garcia, a financial advisor at Merrill Lynch, added: "What's weird: even the clients who tell me they will retire - after 18 months they are bored. They decide they will go back to work. They want to be engaged."
Corroboration of this came from Jeff Tennery, CEO and founder of Moonlighting. He said that in planning the service the assumption was that Boomers would be important to its success but as people with jobs that needed doing. "We thought Boomers would want to hire folks but we saw a lot wanted work, too, to make money," said Tennery.
The formula for success in job hunting for Boomers is simple. "Boomers with the right zipcodes can find positions easier than others," said Nations.
The real money question is: what zipcodes?

Nations said the Over50JobBoard sorted through thousands of job listings and here are the top 10 best cities for Boomers seeking work:
1. New York - 2,224 open positions
2. Newark, N.J. - 1,758 open positions
3. Fairfax, Va. - 1,587 open positions
4. Philadelphia - 1,550 open positions
5. Los Angeles, - 1,293 open positions
6. Atlanta - 1,268 open positions
7. Dallas - 1,073 open positions
8. Chicago ­ 869 open positions
9. Miami ­ 851 open positions
10. San Francisco ­ 584 open positions
Many of the jobs, Nations elaborated, are in customer service or retail. He added that job hunters may have to brace themselves for a drop in pay. "Baby Boomers may have to accept they can't find jobs at the same payscale," he said. 
At Moonlighting - which generally offers gig economy jobs, not full-time positions -- Tennery said his data showed different results. Here are his top five cities for Baby Boomers seeking gigs: Dallas, Miami, Atlanta, Nashville, Charlotte. That makes sense, said Tennery, because most of these cities - excluding Dallas - are popular with retirees from the Northeast and Midwest and, naturally, many are looking for work to supplement their retirement income.
He added that the top jobs for Boomers at Moonlight are "consulting, accounting, and believe it or not pet-sitting." Boomers, he added, "are looking for white collar jobs on our site."
Bottomline for Boomers looking for work: don't assume opportunity knocks for you in every town. It does not. Go where the work is and you will find it.
This article is commentary by an independent contributor. At the time of publication, the author held TK positions in the stocks mentioned.