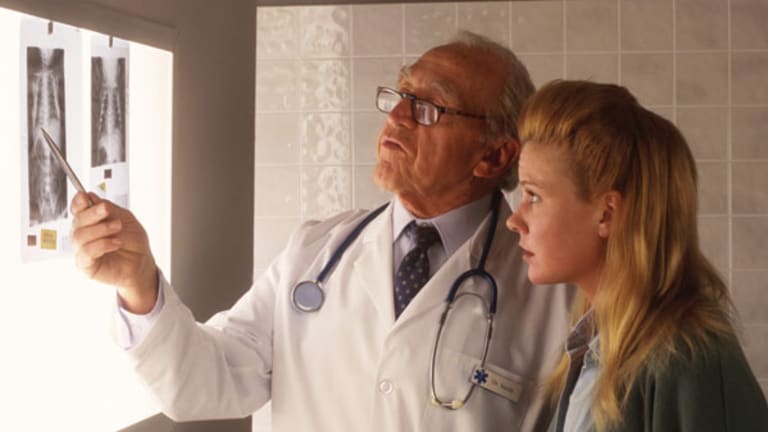 The Balancing Act: Ask Noah
Navigating clients' needs within health insurance limitations takes some common sense and flexibility.
NEW YORK (TheStreet) -- Q: As a physical therapist, I have many clients whose insurance companies allot them too few sessions with me. They then return back to my office after their injuries have worsened. The frequency of this occurrence is so frustrating and professionally disheartening. How can I work within this health care system?
A
: The ultimate goal here is to serve your client's needs without sacrificing the financial growth of your practice.
Be completely honest with your clients when they start treatment by educating them on both their clinical needs and health insurance restrictions. Patients often make their first trip to a specialist without prior knowledge of how far their coverage really extends.
You don't have control over whether a patient's policy adheres to your recommendations. You can, however, agree with any frustration they express over their health care policy's limitations. This lets a client know you're on his or her side.
Also see: Why Consumers Don't Seem to Care About Discounts >>
When clients' comprehensive treatment plans call for more hours than their policies allot, and they're electing to heed your assessment, be mindful of their financial circumstances and offer reduced "out-of-pocket" rates.
Ultimately, all you can do is make an assessment and inform them of the risk of continued physical pain should they end treatment early.
In times of physical vulnerability, clients really need to feel well cared for. It's wonderful that you've created a regimen of exercises to continue at home, even after their benefits run out. Look into the addition of a correspondence system either by email or phone, which virtually keeps in touch with their "at-home" progress.
This creates a continuous open line of communication between all parties and may also result in an increased rate of return when necessary -- not a bad thing!
Your frustration over the inequities of the health care system makes complete sense. However, always remember the success stories you have of past clients who overcame physical pain and were able to lead a more fulfilling life thereafter. You did that!
Good luck handling these new challenges, just keep adapting.
Please send all questions and comments to ASK NOAH at
.
Have a profitable and peaceful week.
Noah
Noah Kass is a psychotherapist specializing in addiction, relationship issues and work stressors. He has been Clinical Director at The Dunes: East Hampton and Realization Center in Union Square. Mr. Kass was a frequent guest on MSNBC's The Dylan Ratigan Show, featured in a segment called Kass' Couch, and regularly blogs for The Huffington Post.