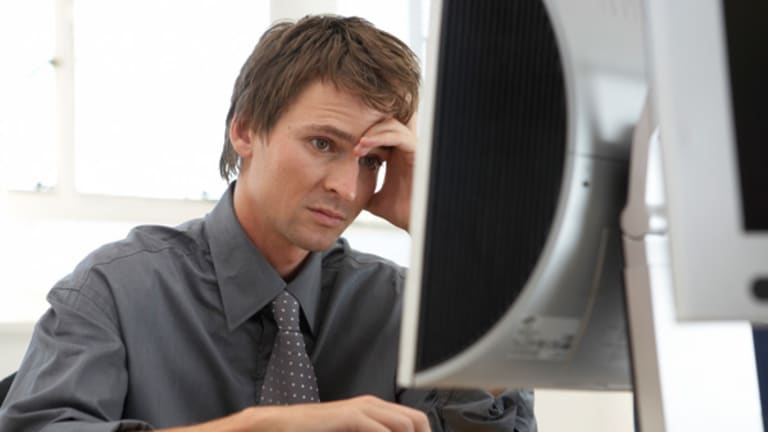 NEW YORK (TheStreet) -- Q:Here's the deal: I'm a defense attorney for the state. I think I'm taking each case too personally. I always thought I was a caring, non-judgmental man with the capacity to help others. Yet, working with these people has taught me that the exact opposite is true.
I feel incapable of doing what I trained so hard to do. I am starting to question whether I should stay in this profession. My recent experiences have been incredibly intense and I'm recognizing just how emotionally fragile I seem to be. What are your thoughts about this situation? Thank you very much, Noah.
A:
Making judgments about your clients is inevitable. If you had no reactions to them, you'd be a possible candidate for psychiatric hospitalization. I do not know anyone who is that objective.
Yes, you're a lawyer. However, you're firstly a human being. (I will be kind and allow you to insert the joke here!)
Lawyers often suffer from anxiety, depression and other psychological/emotional disorders at a disproportionate rate to other professions. This is not surprising. It's a really stressful profession, especially if you're working for the state.
To begin handling your upset, I'd advise you to seek the care of a mental health professional. Discover the triggers that are causing your anger, stress and emotional fragility, and what may need more examination in the long run, for your happiness and the longevity of your career.
I can assure you that this isn't solely about your work environment. You may accurately perceive the issues to be exacerbated by work stressors, although I'd encourage you to look closely at other life stressors as well.
It may be that practicing the law no longer moves you. You may want to ask yourself why you began practicing law in the first place. I've met some very smart friends and clients who studied the law not based on their love of the legal process, but moreover they felt a JD would open many different avenues in their futures. This may or may not be applicable to your situation.
As you find a therapist, I would encourage you to begin reframing your focus. If the law is indeed for you, looking through a closer lens to examine your vulnerabilities will help you regain purpose behind your profession.
As you go through this very personal assessment, remember your options remain open. Please keep me posted on your progress.
Keep your questions coming. Send them to ASK NOAH at
.
Have a profitable and peaceful week,
Noah
This article was written by an independent contributor, separate from TheStreet's regular news coverage.
Noah Kass is a psychotherapist specializing in addiction, relationship issues and work stressors. He has been Clinical Director at The Dunes: East Hampton and Realization Center in Union Square. Mr. Kass was a frequent guest on MSNBC's "The Dylan Ratigan Show," featured in a segment called "Kass' Couch" and regularly blogs for The Huffington Post.