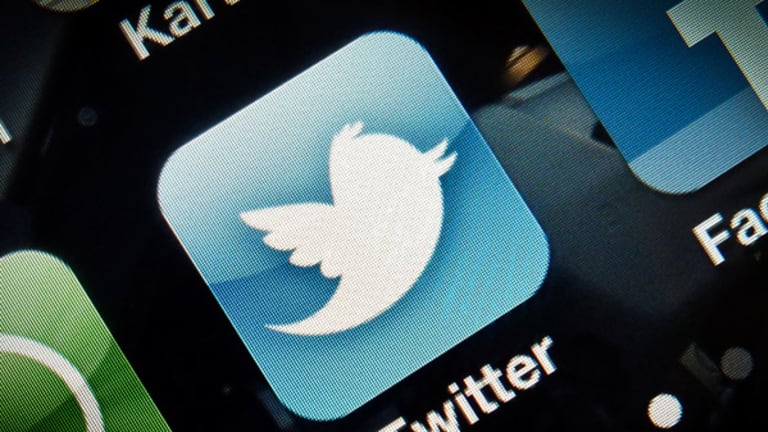 The 5 Dumbest Things on Wall Street This Week
Soros isn't dead, the White House wasn't bombed, Google gobbles up too much data and Michael Tardugno favors a more traditional shade of greed.
5. Soros Screwup
George Soros is alive and well. You can quote us on that.
Upon further thought, it's probably best not to quote us about the 82-year-old hedge fund manager not being dead. Maybe you should take it directly from the billionaire's mouth instead, or at least his mouthpiece, who thoroughly confused us last Thursday night with a letter confirming his boss's pulse was indeed beating.
"Dear Friends and Colleagues, There was an erroneous report on Reuters newswire this evening stating that George Soros had died. Let me assure you that this is incorrect. George Soros is alive and well. Best regards, Michael Vachon."
Yes
Dumbest
fans, we may be jaded, but we were still struck dumb upon finding that little oddity in our inbox. It's not the usual bit of spam, now is it? Nevertheless, after a bit of digging we soon discovered the report to which Soros' spokesman was referring, and boy was it a doozy.
"George Soros, who died XXX at age XXX, was a predatory and hugely successful financier and investor, who argued paradoxically for years against the same sort of free-wheeling capitalism that made him billions," started Reuters Todd Eastham in the obituary that stayed up on
Reuters
site for a mind-boggling 30 minutes.
And it didn't get much better from there with Eastham going on to call Soros "an enigma, wrapped in intellect, contradiction and money." He also highlighted economist Paul Krugman's allegation that good old George generated much of his massive wealth by triggering crises like the Asian currency collapse in 1997.
Perhaps the most puzzling aspect of all was Eastham's decision to close the piece with a reminder that Soros "was a minority partner in a group that failed to acquire the Washington Nationals Major League baseball team."
Take that George! You can break the
Bank of England
but you can't even land Stephen Strasburg. What kind of wuss are you anyway? Or should we say,
were
you?
Also see: Reducing Your Student Debt (Or Why You Shouldn't Go to Law School) >>
Of all the prematurely published obituaries we've read -- and we've read a lot, let us tell you -- this one may have been the harshest. Seriously, Soros right-wing nemeses probably could not pen anything less endearing.
All that said, in a week where journalists across the board were tripping all over themselves covering to scoop each other in Boston -- from
CNN's
Wolf Blitzer repeatedly crying his own name to the
New York Post
publishing death tolls like it was giving out numbers in a bakery -- the
Reuters
screw-up may have topped them all in our admittedly Dumb opinion.
How could it not?
The only thing that got hurt in this silly storyline was George's feelings. And we're not even sure that's the case. Trust us, he's read far, far worse about himself.
And even if George did feel a bit forlorn over the piece, he's also smart enough to realize that the person who reads his own obituary gets the last laugh.
4. Wobbly Google
Get a grip
Google
(GOOG)
guys! If you keep this pace up you'll go to seed faster than our friends at
Apple
(AAPL)
.
Shares of the search giant jumped over 4% last Friday, eclipsing the $800 mark on the heels of its Street-beating first-quarter results the night before. Google triumphantly reported earnings last Thursday of $11.58 a share vs. an analyst estimate of $10.66. The company's stock has been on a roll in the past year, rising 34% compared with its Silicon Valley rival Apple, which has seen its value slide 30% in the same period.
Despite its ascendancy to the top of Silicon Valley's heap, Google nonetheless spent the past weak acting rather wobbly. And we're not merely referring to Monday's mini-flash crash which dropped its stock to $775 in the blink of an eye before it recovered to $793 a few blinks later.
No, that short-lived selloff was probably the doings of some fat-fingered moron. The unnerving activity we're talking about has less to do with outright idiocy than the complacency that very often precedes it.
For example, also on Monday, a German privacy regulator announced its decision to fine Google 145,000 euros, or $189,700, for illegally recording signals from Wifi networks while it was taking photographs for its Street View service. Google's van was apparently hoovering up huge amounts of personal data while it was sweeping through the streets of Hamburg.
Also see: Apple: Everything You Didn't Want to Believe May Be True >>
Google admitted it screwed up and pledged to pay the relatively puny fine. Still, one would expect Google, which has been warned many times before about its sloppy snooping, to be smarter when dealing with a citizenry that's lived under the harshly intrusive thumbs of the Stasi and Gestapo.
Speaking of relatively puny sums, Google's CEO Eric Schmidt received less than rave reviews Monday over an interview with the
BBC
in which he lamely defended his company's tiny tax bill in Britain. Google ponied up a less than sterling 6 million pounds, or $9.12 million U.S. smackers, to the British government in 2011 despite recording revenue of 2.5 billion pounds, or $3.8 billion, in the country.
"We empower literally billions of pounds of startups through our advertising network and so forth," bloviated Schmidt. "And we're a key part of the electronic commerce expansion of Britain, which is driving a lot of economic growth for the country. So from our perspective you have to look at it in totality."
'Totality'? Tell it to your pals in North Korea because that's total bunk. More like "voluntary," which is what one Member of Parliament's public accounts committee angrily -- and rightly -- called it. England desperately needs the tax revenues due to its stalled economy, and Schmidt knows full well he is paying them a pittance while his company is stashing gobs and gobs of untaxed profits a short swim away in Ireland.
And our friends across the pond are not the only ones feeling as though Google is holding out. Google's accounting legerdemain is also raising eyebrows here in America. So much so that the company's CFO felt the need to address the fact that it only paid $287 million in taxes on $3.35 billion in Q1 net income -- that's freaking 8%, down from 22% last year -- on the company's investor call last Friday.
"Please note that this quarter the rate reflects a recognition for the full-year benefit of our 2012 federal R&D tax credit, which Congress extended but, only retroactively in January of this year, so there was a catch-up for the full of 2012 in Q1. Additionally, there has been the usual mix shift of earnings between domestic and international subsidiaries that continue to impact our tax rate," rambled Patrick Pichette, Google's Chief Financial Officer.
Save the annoying CPA-speak Patrick. We don't need green eye-shades to know when something sounds shady. Even Mitt Romney would question that rate (after first envying it, of course).
We also don't need Google glasses to see that the target once proudly worn by Apple is now clearly affixed to the search giant's back. And with each and every arrogant act Google makes -- and it's been making a whole lot lately -- an increasing number of arrows are heading its way.
3. Tardy Tardugno
Congratulations, Michael Tardugno. You may be the best Tuesday-morning quarterback the
Dumbest Lab
has ever encountered.
Or perhaps the worst if you are a
Celsion
(CLSN)
creditor demanding his or her money back.
Celsion's CEO unexpectedly announced Tuesday that a "post analysis" of its failed phase III study of its liver cancer therapy revealed that its ThermoDox treatment did shrink liver tumors in a subgroup of patients who underwent radio-frequency ablation for at least 45 minutes. The revelation arrives barely three months after Tardugno told investors, straight up, that data from the Thermodox phase III study weren't close to being strong enough to support approval filings in the U.S. or Europe.
Shares of Celsion spiked 20% to 91 cents on Tuesday's stunning reversal. In late January, the stock plummeted over 80% and was left for dead after Tardugno publicly admitted he was throwing in the towel on ThermoDox.
So what happened between then and now to change Mike's mind?
Also see: Tesla Jumps as Musk Hints at 'New Strategy' >>
Sadly, a whole lot of data mining and not much more.
Well, actually there is a little bit more. But to find it you need to dig into Celsion's financials and Tardugno's pockets instead of the useless, picked over ThermoDox data.
As
TheStreet's
biotech ax Adam Feuerstein alertly points out, Celsion has $46 million dollars left to spend, and won't be able to raise new money, so it appears as if Tardugno is keeping the company afloat merely to keep his own paycheck flowing. Furthermore, Tardugno and his fellow execs will be able to keep more of the loot for themselves because the company is firing one-third of its workforce, ostensibly to reduce overhead.
Also see: Google Predicts the Next Stock Market Crash--And Bull Market >>
"We are reducing expenses in all areas, but we are doing this with an eye toward limiting the impact on our future development programs for ThermoDox as well as afford us the opportunity to identify and develop new product candidates," stated Tardugno.
Too late, Tardugno. It's time to give up the ghost. And while you're at it, give your creditors their money back too.
It is theirs, you know.
2. Vocus Croaks
Vocus
(VOCS)
missed Wall Street estimates by one tiny cent Tuesday night, causing its stock to fall almost 40% to just over $8 the following trading day. Once again, a single, slim penny of underperformance spurred a massive shellacking in the shares, even though the company's earnings were actually up 350% year over year.
Come on guys! You're a public relations software company, or at least you were until you started making this cloud computing push. You should be able to spin those results to your advantage, that's what you folks do!
All right. Maybe that's not exactly what blew up the stock. They also provided lousy second-quarter guidance. (As to why they decided to provide the Street a forecast "for the first time" on this less-than-inspiring report, we also have no idea.) But still, one would think they had the wherewithal to hoodwink the gullible pencil pushers on Wall Street a little better. Those folks will swallow anything. Heck, both
FBR Capital
and
Stifel
had buys on the stock and only downgraded it after it blew up!
Also see: SEC Member Predicts 'Armageddon' for Municipal Bonds >>
"We remain focused on continuing our expansion beyond PR software into the much larger cloud marketing space which we believe will deliver the next phase of growth and success for Vocus," said Vocus CEO Rick Rudman.
Right on Rick. You stay locked on like a laser to your business. Don't watch anything else, especially the 70,000 Vocus shares you bought in the open market for $13.93 each in late February.
"I bought stock because I believe in the vision, the strategy and our ability to emerge as a market leader in the cloud marketing space, which is enormous," said Rudman during the conference call. "So there's plenty of emerging success stories out there of other companies that are building a lot of value there and we believe that we're one of them."
There you go buddy! That's the spin we're talking about!
1. Tweet Nothings
Take heed daytraders. The
Twitter
twits are now your trouble too.
The stock market suffered a brief, yet vicious selloff Tuesday after the
Associated Press'
Twitter account was hacked and a fake tweet reporting "Two Explosions in the White House" was posted at 1:07 pm. The
Dow Jones
industrial average tumbled more than 150 points before the all-clear was sounded and stocks snapped back to their previous levels. A group of hackers loyal to embattled Syrian President Bashar Assad claimed responsibility for the hoax.
"The @AP twitter account has been hacked. The tweet about an attack at the White House is false. We will advise more as soon as possible," said the AP in a statement at 1:12 p.m. The whole episode, which also brought down oil and
Treasury
yields, lasted about five minutes and was over by 1:13pm.
To be honest, it's been such a busy week for Twitter hacking all over the globe that we were not totally surprised to see it finally wash up on Wall Street.
Also see: Twitter Is Ready for Its IPO >>
Last weekend, the Twitter accounts of two
CBS
programs,
60 Minutes
and
48 Hours
, were compromised and briefly suspended. And then on Monday, the very same Syrian government sympathizers who allegedly took
AP's
handle -- and U.S. stocks -- for a joyride assumed the controls of
FIFA's
Twitter accounts.
"Twitter #Failure... You can't stop us!" read one of 14 rogue posts on the official World Cup account of soccer's governing body.
Well, they've got a point. It is getting hard to protect Web sites and Twitter feeds from offensive strikes. So much so that defense seems almost futile.
Still, we wish these hackers would get their kicks doing something else.
-- Written by Gregg Greenberg in New York City.
Disclosure: TheStreet's editorial policy prohibits staff editors and reporters from holding positions in any individual stocks.