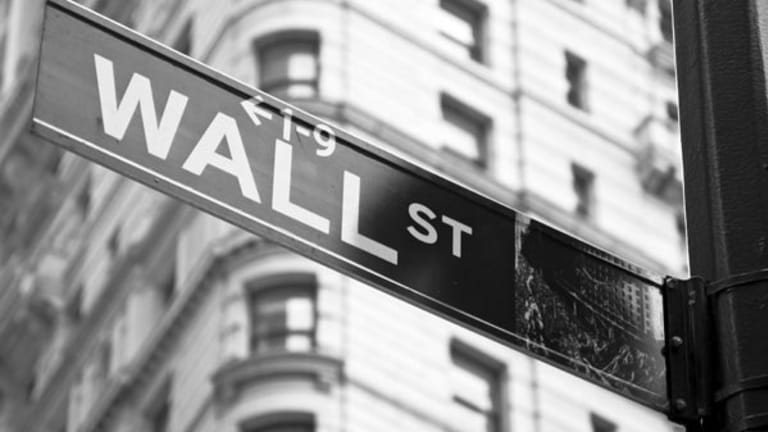 The 5 Dumbest Things on Wall Street: Feb. 4
Here is this week's roundup of the dumbest actions on Wall Street.
Here is this week's roundup of the dumbest actions on Wall Street.
5. Bing's Hand Caught In The Google Jar
One upshot from the so-called Searchgate drama between Google (GOOG) - Get Report and Microsoft's (MSFT) - Get Report Bing may be that search quality is only as good as Google makes it.
Google, which controls two-thirds of the total search market, created traps for Bing using phony words assigned phony search results. Using a mishmash like "delhipublicschool40 chdjob" as a search term, Google affixed an Ohio credit union site to the results that came back. Soon after, says Google, Bing's results for that query also turned up the same credit union.
Embarrassing for Microsoft, certainly, and scary for the rest of us since the perceived competition for the best search engine turns out to be little more than No. 2 copying No. 1.
Bing's public reaction to the sting bordered on amusement. Bing chief Harry Shum called it a "spy-novelesque stunt to generate extreme outliers in tail query ranking" -- whatever that means. Shum didn't deny that Bing copied Google's search results; in fact he tried to put it in a larger we-are-all-on-the-same-team perspective in his blog post.
"The history of the Web and the improvement of a broad array of consumer and business experiences is actually the story of collective intelligence, from sharing HTML documents to hypertext links to click data and beyond. Many companies across the Internet use this collective intelligence to make their products better every day," Shum wrote.
Either way, Microsoft is doing what it has to do. And to some, Microsoft is doing what it has been known to do.
"This is par for the course," said one analyst who asked not to be named. "Microsoft has built a business model over 30 years of knocking off other companies. Why is this any different?"
4. CBS Delivers Super Bowl Sack to Players
The sky is blue on clear days. School buses are generally yellow.
CBS isn't going to run the National Football League Player Association's anti-lockout ad during a college football game on Saturday.
Those are all just absolute truths, with the last one driven home by a nine-figure financial obligation and bad memories of a network once starved of NFL games.
CBS
(CBS) - Get Report
really doesn't care that New England Patriots wide receiver Darryl Stingley was paralyzed until the day he died after a hit by the Oakland Raiders' Jack Tatum. It reserves a similar measure of indifference for former Detroit Lions offensive lineman Mike Utley, who still can't walk after being hit during a game in 1991, or for NFL retirees that were suffering dementia and memory-related diseases at a rate several times that of average Americans, according to a league survey.
You don't shoot the cash cow for pieces of meat.
The NFL and its union have until March 3 to reach a new labor agreement, at which time ownership could potentially lock out players. If the NFLPA seriously thought its ad had a chance of airing on CBS, however, that misguided thinking would be the only shocking part of that ad's rejection. Considering that CBS aired a 2010 Super Bowl that was watched by an average of 106 million viewers in the U.S. -- with a total of 153.4 million Americans watching all or part of the game and making it the most-watched program in television history -- there's a better chance of Charlie Sheen suiting up for the Packers next week then that ad running on Super Bowl weekend.
CBS' handling of its relationship with the NFL has been tricky at best during the last 20 years or so. The most recent season helped the NFL reach 207.7 million unique viewers and boosted average viewership for CBS' AFC contests 9% from 17.2 million in 2009-10 to 18.7 million this season. CBS, however, is still haunted by memories of Fox seeing its $290 million bid for four years of NFL rights in 1993 and raising it to $1.5 billion. That left CBS without NFL coverage for four years after 38 years of partnership with the league and forced it to fill time with NASCAR races and other, lesser fare, which inspired several of its affiliates in NFC cities --including Detroit, Atlanta and Milwaukee -- to go with Fox instead.
When CBS finally got NFL games back in 1998, it paid $500 million a year for eight years and hasn't paid a penny less since. The NFLPA may have a commercial and famous faces, but it doesn't dole out the TV contracts and doesn't decide who's up next in the Super Bowl rotation. As it stands, CBS is in line to host Super Bowl XLVII in New Orleans in 2013 and has a lot to make up for when it does. Super Bowl ad prices and ad revenue have only dropped three times in the last decade. In two of those three years -- 2007 and 2010 -- CBS was the network setting the rates.
CBS, perhaps more than anyone, realizes how much money is on the table when dealing with the NFL and legitimately may not want to take sides in this labor dispute, as CBS spokeswoman Dana McClintock told
TheStreet
earlier this week. But multimillion-dollar salaries or not, the players CBS just rebuffed are the same individuals who put their necks and other essential appendages on the line to bring in those big football ratings each week. CBS may not want to take their side, but if those players are locked out the network may be left to flag down as many NASCAR races as it did the last time its fickle NFL partner rewarded its loyalty by taking it out at the knees.
3.Tax Spat
Tax-prep services
Jackson Hewitt
( JTX) and
H&R Block
(HRB) - Get Report
really have a knack for capturing that magical feeling of tax season -- the soft flicker of calculator lights, the smell of pencil eraser remnants, the furrowed brows of average Joes hunched over the kitchen table trying to comprehend incomprehensible tax codes. Ah, memories.
This year, Jackson Hewitt has opted to capitalize on the season's euphoria by filing a lawsuit against H&R Block. That's the spirit! Could there be anything more American than lawsuits and taxes?
Hewitt claims that
H&R Block has been smearing its good name around town by saying that Hewitt has a nasty habit of making mistakes on two out of every three of the returns it prepares.
H&R Block has even gone so far as to litter Hewitt's offices with pamphlets accusing its much smaller competitor of being less than accountable at accounting.
If it's true, we think H&R Block needs to up its game, maybe take a page from history's major armed conflicts and start air dropping its propaganda behind enemy lines.
Hewitt takes the paranoia as far as it can, alleging that H&R Block is simply bitter after a ruling in December that said it could not continue offering refund anticipation loans from
HSBC
.
2. Pepsi CEO Plays the Moderate Consumption Card
Pepsi
(PEP) - Get Report
CEO Indra Nooyi trotted out a trope during an appearance on
Fox Business News
this week that we thought was reserved for the likes of tobacco and alcohol executives.
"Doritos are not bad for you," she said, a comment caught by
Consumerist.com
. "Doritos are nothing more than corn mashed up, fried up in oil, and flavored in the most delectable way."
Hard to argue that. After all, Twinkies are just shortcake with vanilla cream filling and KFC is just chicken deep fried and "made with the same secret blend of 11 herbs and spices Colonel Harland Sanders perfected more than a half-century ago."
Nooyi followed up with what you knew had to be coming. "Everything in moderation," she said.
Yes, moderation is the key.
According to
Consumerist.com
, Nooyi even quipped that soda wasn't bad for you because it was "discovered in a pharmacy." We love this logic. You know what else was discovered in a "pharmacy" -- lysergic acid diethylamide, better known as LSD. Oh, OK, LSD was formulated in a lab, but Nooyi's is essentially calling pharmacies the laboratories of their day. Oh, and marijuana fans like to note that the wacky weed is "of the earth, man. It's totally natural."
It's hard to tell if Nooyi's offhandedness was the nervous reaction of someone who knows they're in trouble or the tempered annoyance of someone who doesn't put much stock in the accusations being levied against it by the food police. Either way, it's not a great defense. You see, we discovered years ago that consumers of tobacco and alcohol have a tendency to
not
consume in moderation. Today, whether warranted or not, the same sentiment is building around food and beverage companies. As a result, we'd advise their executives to brush up on their response so they're not forced to retreat to clichés.
1. Kenneth Cole Out of Fashion on Twitter
Kenneth Cole
(KCP)
gave a lesson in how retailers and brands should
not
use Twitter.
The fashion brand posted this Tweet Thursday
morning: "Millions are in an uproar in #Cairo. Rumor is they hear our new spring collection is now available online."
It's this kind of tweet that exemplifies just how powerful 140 characters can be. Unfortunately for Kenneth Cole, it did so in the least favorable way. The post possesses the brand-damaging tone deafness you'd expect when jumping on the bandwagon of trending mob violence in the Middle East in order to draw attention to overpriced shoes and apparel.
It's also the ultimate response to designers who insist that their work isn't just about clothes, that it's a reflection of culture that carries great meaning and importance to society. This tweet is a great reminder that, in fact, fashion is of very little importance. Rarely does it rise to the level of art, and even then, it moves few.
The level of tone deafness was particularly perplexing considering the charitable causes the company aligns itself with, particularly in the fight against AIDS. Here again, one tweet calls all that work into question, making it seem like just another marketing gimmick.
The backlash was, of course, nearly instantaneous. The company quickly apologized for its faux pas: "Re Egypt Tweet: we weren't intending to make light of a serious situation. We understand the sensitivity of this historic moment. - KC"
But it appears the damage has already been done. Here's a note for the fashion crowd: Mob violence is never tres chic.
In light of all this dumbness, we now ask you: Which is this week's dumbestof the dumb stories? Take the poll below to see what
TheStreet
has tosay.
This article was written by a staff member of TheStreet.