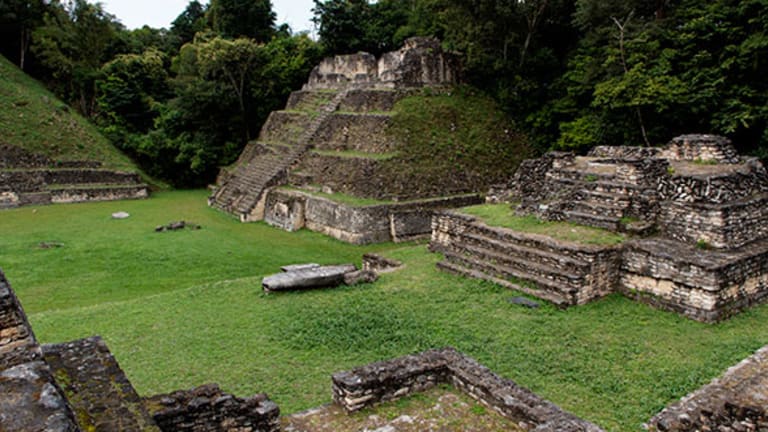 The 4 Best Places to Live in Belize
Potential expats looking at Belize may want to consider the island of Ambergris Caye, coastal communities Placencia and Corozal or the inland Cayo District.
Potential expats looking at Belize may want to consider the island of Ambergris Caye, coastal communities Placencia and Corozal or the inland Cayo District.
NEW YORK (TheStreet) -- Belize is an anomaly. Bordering Mexico with a Caribbean coastline, Belize has advantages you would expect: warm weather, gorgeous beaches, low cost of living, laid-back lifestyle and magnificent tropical jungles. The former British Honduras, which became an independent country in 1981, has become a magnet for North American retirees. 
That's partly because Belize has two big advantages you wouldn't expect: The legal system is based on English common law, and the official language is English.
To be sure, there are disadvantages. There are approximately 340,000 people in Belize, a country geographically larger than Massachusetts, which has a population of more than 6.7 million. That's not a large enough population to support easily accessible, first-rate healthcare and higher-end shopping. For these items, expats go to Mexico (just over the border), or to the U.S.
Still, Belize offers many great communities for retirement and long-term living. Here are the 4 best places to move to in Belize in alphabetical order, as identified by the contributors to Best Places in the World to Retire.
1. Ambergris Caye-San Pedro
Most of the 10,000 residents of the island of Ambergris Caye don't use cars; rather, many use golf carts, bikes, or they walk. The only town is San Pedro. Celi McCorkle opened the first hotel in San Pedro in 1965. Her daughter, Lisa McCorkle was born and raised in San Pedro. Lisa McCorkle says that the "the core of San Pedro still has only three main streets." They bear the same names as she knew growing up Front Street, Middle Street and Back Street, and feature small shops and  outstanding restaurants, some of them perched on docks and topped by thatched rooves. "You will not find a chain restaurant on the island," said David Drummond, an expat from Michigan who has lived in Belize for 12 years. Drummond mentioned one Thai restaurant with only six tables, but others have an equally intimate feel. 
There's lots of nightlife in Ambergris Caye. "Each of the bars in Ambergris Caye has a day for a particular activity, such as barbecues and karaoke," said Rachel Jensen
Ambergris Caye is low stress. People are comfortable padding around in shorts and flip flops. "I have friends back home in Nova Scotia who complain about stress," said Bob Hamilton, who has worked in Belize for 14 years. "I tell them, 'I have stress, too, but if I want to get rid of my stress, I get a rum and coke and sit under a coconut tree on the beach.'"
2. Cayo-San Ignacio
The Cayo District is the only one of the four destinations in this story that are inland. The largest town is San Ignacio, which has a rustic feel and is a take-off point for canoe trips up and down the Macal River and hikes among nearby Mayan ruins. The Macal runs nearly 200 miles and feeds into the Belize River, which in turn, leads to the sea. Candee Tremblay, who splits her time between Canada and Cayo, described San Ignacio as "a town from the Old West." But she added that it also has a vibrant nightlife.
John Acott has lived in Belize for 27 years, after coming as part of the British Royal Air Force. Acott explained how the area's geography and lifestyle mix. "There are three large, very clean rivers, which are a big part of life here in the Cayo District," Acott said. "The reason they are clean is that there is no industry here. I regularly swim in the Macal River with my dogs, and the neighborhood kids are always there during weekends."
The abundance of rain, sunshine,  quality farmland and other attributes makes Cayo a suitable place for off-the-grid living, and there are many such developments in the area, such as Better In Belize. Lots start at $21,000.
3. Corozal
Corozal sits on a bay, next to the Mexican border town of Chetumal, which is many times larger than the largest city in Belize. Being close to Mexico provides many benefits. Howard Oldham, who came from Houston and has been in Belize for 20 years, said many residents go to Chetumal for shopping and entertainment. "Most of the people in Corozal like to go to Chetumal to buy their groceries and watch movies." Expats in Corozal also liked that they could get more modern medical care in Mexico.
Karen Wilkinson, a former Michigan resident who has been in Belize 7 years, said that she liked that residents could have dinner at a lovely ocean-side restaurant, and go to the Cineplex." She added that, "A ticket costs about $4 or $5."
The oldest development in Corozal is Consejo Shores, founded by pioneer Bill Wildman over 40 years ago. The Wildman family still runs the complex. Bentley Wildman, who has lived in Belize for 30 years, said that in some places in Belize, tourists and retirees mix freely, but that the chemistry doesn't always work because their interests differ. "In Corozal, it's mainly retirees," he said.
A newer development in the area is Cerros Sands. Mark Leonard, the founder, said that the only cause of stress in Belize is deciding what to eat. "You are going to stress out about what you are going to have for breakfast, for lunch, and for dinner," Leonard said. "If you can live with that, you would probably be fine. It's that easy!"
4. Placencia
Placencia is an up and coming 16-mile long peninsula ranging in width from 100 feet to about three quarters of a mile and dotted with higher end properties and resorts. One of the advantages of being a peninsula rather than an island is that you can drive from Placencia directly to the mainland of Belize.
French-born Veronique McKenzie said that construction has transformed the peninsula. "Placencia has completely changed," she said. "From north down to south, Placencia has undergone huge development, perhaps more so than anywhere else in Belize."
Boris Mannsfeld describes living in Placencia as being on "island time." "Things are slower, people do not stress out about the small things, and you get back to the basics," Mannsfield said. "Living in Belize is like living in the U.S. 20 or 30 years ago. Living here is just more of a pleasant lifestyle."
This article is commentary by an independent contributor. At the time of publication, the author held no positions in the stocks mentioned.