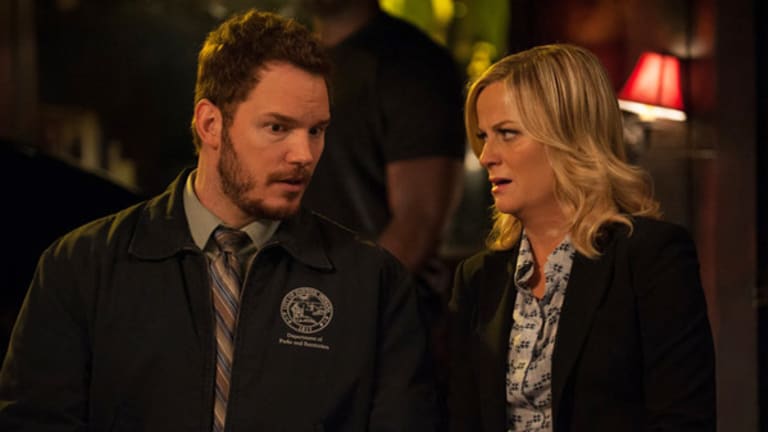 'The $150 Billion Question': What TV Networks Are Doing to Survive
Big television networks are being forced to reshape their business models to stem the exodus of eyeballs and advertising dollars to digital platforms.
NEW YORK (TheStreet) -- Big television networks are being forced to reshape their business models to stem the exodus of eyeballs and advertising dollars to digital platforms. Their plans are ambitious and well-funded, but the outcome is far from certain.
Major media companies led by CBS (CBS) - Get CBS Corporation Class B Report , Time Warner (TWX) , 21st Century Fox (FOXA) - Get Fox Corporation Class A Report and Comcast (CMCSA) - Get Comcast Corporation Class A Report , owner of NBC, are investing many millions in original content while starting new online services to protect their majority share of television's $70 billion-a-year advertising business. All are keenly aware that advertisers are moving more of their money into digital platforms, and they are eager to be there too.
Time Warner, for example, is expected to launch HBOGo as standalone streaming video service sometime in the spring, an effort aimed at the 10 million U.S. households that have a high-speed Internet connection but don't get a pay-TV service. Likewise, CBS has started a subscription service of its own called CBS All Access that offers new and old shows for $5.99 a month for these so-called cord-cutters.
But whether all that will be enough for the country's largest media companies to offset a historic shift in viewers away from mainstream TV remains to be seen.
"That's the $150 billion question," Gabelli media analyst Brett Harriss said in phone interview, referring to the total revenue, advertising plus pay-TV carriage fees, from traditional TV.
As for going online, Harriss acknowledged that the big media companies are spending a lot of capital on improving the "user interface" to make "TV Everywhere" as user-friendly as Netflix (NFLX) - Get Netflix, Inc. Report or Google's (GOOG) - Get Alphabet Inc. Class C Report YouTube.
The threats to traditional TV were underscored in a new report from Cowen & Co. media analyst Doug Creutz, who estimates that national television advertising has been roughly flat on a year-over-year basis for the last two quarters.
Ad sales growth among the broadcast networks is "significantly slowing" and their share of overall ad dollars is in decline, the report said.
"Although the true extent of audience leakage from national TV remains up for debate, the outflow of advertising dollars to digital appears to be very real," Creutz wrote.
The Cowen report comes on the heels of a recent string of data showing a shrinking of the traditional TV audience, as more viewers flock to Netflix and other subscription video services that don't have commercials, like Hulu and Amazon.
Netflix has emerged as an especially meaningful threat thanks to hits like Orange is the New Black and House of Cards. A report from WPP's GroupM, released on Monday, forecast that traditional TV's ad share will fall for the first time in 2015.
The threats facing traditional TV received heightened attention this week at the UBS Media and Communications Conference in New York. TV executives at the conference jumped to defend their medium, claiming the recent ratings decline had more to do with the way audiences were measured and were less a reflection of a real retreat from broadcast television.
Ratings as measured by Nielsen don't yet include the full range of TV viewing, such as shows watched using DVRs, the media bosses noted. "Measurement is one-third to one-half of it," Time Warner CEO Jeff Bewkes said in an interview at the UBS conference.
Creutz agreed that measurement issues are one reason ratings are on the decline. But he also noted a "shift of viewing of Big Media programming to other viewing methods that are not supported by advertising."
The TV networks also face losing audience to a growing number of shows that aren't produced by big media companies, the report said. That's a much worse problem because this is new competition for viewers that didn't exist five years ago. 
The ratings decline isn't pretty. Season to date, ratings in the crucial 18 to 49 prime time broadcast TV audience are down nearly 7%, according to the Creutz-led report.
Ad spending across publicly traded TV network owners, which account for at least 85% of national TV ad dollars, was roughly flat, according to the report. That number rose 5.4% in the fourth quarter of 2013 and gained 9.7% in first quarter of 2014, which included a boost from the Olympics.
Cowen surveyed publicly-traded companies that generate advertising revenue across multiple verticals and found more companies are seeing advertising dollars on the upswing.
"Thus, we believe that the deceleration in national TV over the last two quarters is specific to that vertical and most likely due to dollars shifting to digital," the report said.
At the UBS conference, CBS CEO Leslie Moonves countered that while digital is growing, it's growing at the expense of print and niche cable-TV channels, not broadcast television.
"It takes a lot of hits on YouTube to equal oneNCIS," Moonves said, referring to one of CBS's most powerful franchises.