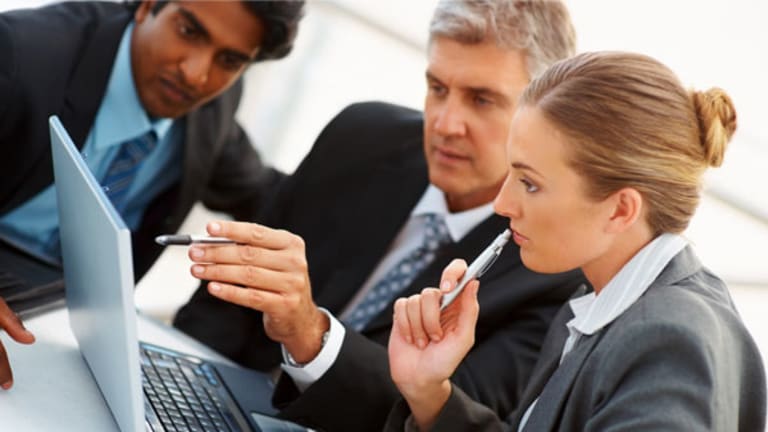 That Other November Election
The Catalan regional election in Spain next month bears watching, but it's unlikely to be as critical for the eurozone as some think.
NEW YORK (
) -- This November, a very important election will take place. The result, many say, could determine the fate of one of the world's biggest regional economies.
You might think we're talking about the U.S. presidential election, but we're actually eyeing a different contest: Catalonia's regional elections, scheduled for Nov. 25, which are already being touted as the latest "critical day for the eurozone."
Catalonia, home to Barcelona, boasts Spain's largest regional economy. It also boasts Spain's highest regional debt load, which its leaders have long argued wouldn't be as heavy if the region weren't forced to surrender a large share of its tax revenues under Spain's regional redistribution system.
When Spain returned to democracy after Francisco Franco's death in 1975, its constitution established 17 autonomous regions. Each controls its own education, social welfare, health care and transportation systems, spends as it sees fit and issues regional debt.
Each also sets its own tax rates -- but save for the Basque Country and Navarre, none collects its own tax revenue. Instead, they send all revenue to Madrid, where the central government allocates some to the federal budget and redistributes the rest among the regions.
According to the constitution, each region receives funds "in proportion to the amount of State services and activities for which they have assumed responsibility."
But Spain also allocates funds to the Inter-Regional Compensation Fund, which aims to correct regional imbalances. As a result, the amount richer regions like Catalonia receive isn't proportional to their budget or revenue contributions.
This is a heated issue in Catalonia, which has a centuries-long tradition of independence -- at times it's been a sovereign nation, and it retains its own language and culture to this day. It also retains a strong separatist movement -- Catalan nationalists have frequently controlled the regional government, and more than 50% of voters favor seceding from Spain.
Its debt troubles have only strengthened the movement: Catalan leaders argue that if they could collect and keep more of their own revenue, as the Basque Country and Navarre do, they wouldn't need 5 billion euros from Spain's regional bailout fund to cover the rest of the region's maturing debt this year.
Hence, Catalan leader Artur Mas asked Spanish Prime Minister Mariano Rajoy for permission to establish a Catalan tax agency, which would move the region to a Basque-style revenue collection system. But Rajoy flatly denied the request on Sept. 20, calling it "incompatible with the Spanish constitution."
Now, Mas is upping the ante: He's called a snap regional election for Nov. 25, calling it a referendum on self-determination.
If his Catalan nationalist party wins (which seems likely after hundreds of thousands marched for Catalan independence earlier this month), he plans to take his mandate back to Madrid, restate his demand for more tax autonomy and ask Rajoy to sanction a referendum on full Catalan independence.
All eyes are now on Nov. 25. If Mas wins the election, many fear the ensuing political battles with Madrid could stall Spain's economic reform push and increase the likelihood the nation needs a full bailout, perhaps re-upping fears of a messy eurozone collapse. But while the threat of Catalan secession compounds Spain's problems, there are some mitigating factors.
First, Spain's constitution doesn't allow regional secession. Catalan leaders want to change this, arguing a document written in Franco's shadow may need to evolve after 30-plus years of democracy, but that process will take years.
For now, it seems likely Mas is merely using the threat of secession more as leverage to win more tax autonomy in the near term, betting Rajoy will compromise to avoid a larger political headache.
Second, the Catalan question shouldn't much impact Spain's economic reform push. Catalonian independence seems unlikely to be posed to Parliament any time soon, so Rajoy likely needn't worry about spending significant political capital to hold Spain together.
This should clear the way to push forward with his latest reform agenda, which includes significant pension and regulatory overhauls -- reforms reportedly agreed to with Brussels as preconditions for a Spanish bailout, but which might also increase market confidence enough that Spain won't ultimately need additional assistance.
After all, Spain likely only needs a full sovereign bailout if it can't continue financing its debt at affordable levels. If markets believe Spain is on the path to economic competitiveness, they'll likely reward progress with lower borrowing costs, making Spain's refinancing burden easier to bear.
The Catalan election certainly bears watching -- all geopolitical events do. But like all allegedly critical days for the euro, it's likely Nov. 25 comes and goes without making or breaking the currency union.
This article is commentary by an independent contributor, separate from TheStreet's regular news coverage.
This article constitutes the views, opinions, analyses and commentary of the author as of September 2012 and should not be regarded as personal investment advice. No assurances are made the author will continue to hold these views, which may change at any time without notice. In addition, no assurances are made regarding the accuracy of any forecast made herein. Past performance is no guarantee of future results. A risk of loss is involved with investments in stock markets.
This commentary comes from an independent investor or market observer as part of TheStreet guest contributor program. The views expressed are those of the author and do not necessarily represent the views of TheStreet or its management.