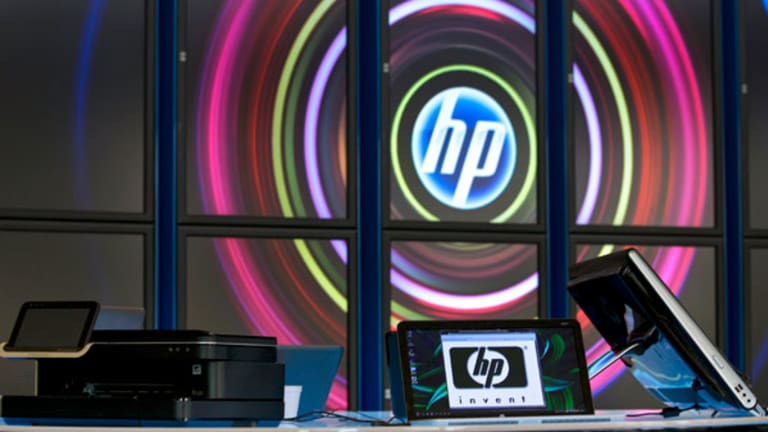 That $279 Apple-Killing HP Laptop is Temporarily Dead (UPDATED)
Google and HP jointly pull the plug on their recently-released low-end Chromebook.
Google and HP jointly pull the plug on their recently-released low-end Chromebook.
Updated from 6:54 p.m. ET, Wednesday, to add further details and video analysis.
NEW YORK (
) -- You might recall an uber-popular piece published by
TheStreet
contributor Anton Wahlman in early October:
HP's New Radical $279 Apple-Killing Laptop
.
You might also recall that I had a bit of trouble swallowing the notion that a piece of hardware produced by lowly
Hewlett-Packard
(HPQ) - Get Report
and supported by price-warring
Google
(GOOG) - Get Report
could compete, at any level with
Apple
(AAPL) - Get Report
, let alone "kill" the company.
I expressed these thoughts in the not-quite-as-popular
HP's $279 Hotel Lobby Laptop That's Going to Kill Apple
.
Well, word out just moments ago from
indicates that Google and HP have recalled the Apple-killing Chromebook due to overheating power supply issues.
As one of my
Twitter
(TWTR) - Get Report
followers,
Ottawa media personalty John Brenner
, put it:
To that end, this is nothing short of devastating news for Google and HP:
Tech Website
first reported, midday Wednesday, that
Best Buy
(BBY) - Get Report
store managers received "urgent instructions" to stop selling the $279 laptop -- Chromebook 11 -- effective immediately.
An HP spokesperson told The Verge that only "a small number of user reports' led to the decision to cease Chromebook 11 sales for the time being. Chromebook 11 owners should not use the charger supplied with the device.
Again, hardly a welcome development for a company (Google) attempting to corner a significant chunk of the computer market and another (HP) making desperate attempts at something resembling relevancy.
--
Written by Rocco Pendola in Santa Monica, Calif.
Rocco Pendola is a columnist and
TheStreet's
Director of Social Media. Pendola makes frequent appearances on national television networks such as
CNN
and
CNBC
as well as
TheStreet TV
. Whenever possible, Pendola uses hockey, Springsteen or Southern California references in his work. He lives in Santa Monica.