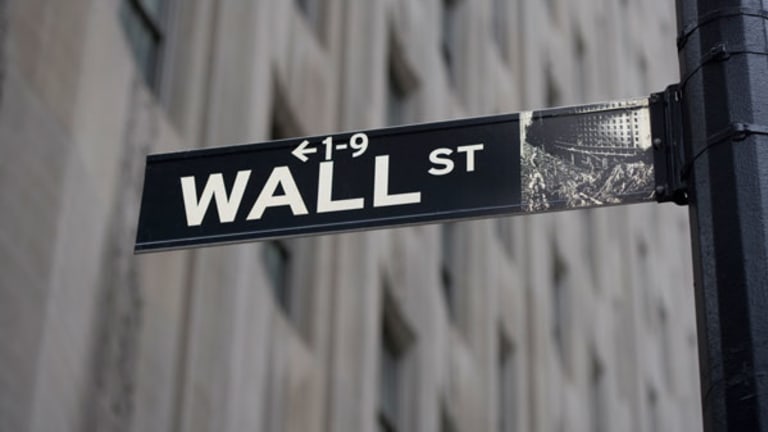 Textura: 4 Reasons You Shouldn't Buy Into This Sell-off
Even with its solid top line growth, Textura is still not an attractive investment. Textura has answered the short sellers in its quarterly results but remains grossly overvalued as it continues to lose money.
NEW YORK (TheStreet) - Shares of Textura (TXTR) , which sells cloud-based invoicing and other services to the construction industry, have dropped 14% this year following a Citron Research report accusing the company of fraud and misconduct.
Deerfield, Ill.-based Textura denied the allegations while several investment banks came to the company's aid with positive commentary. Nonetheless, Textura's stock still hasn't recovered.
So, should you listen to the banks and use the sell-off as a buying opportunity, or avoid the name altogether? To answer these questions, we'll dig deeper.
For Textura, Citron has a price target of $4, which is considerably below its current share price of $25.67 after dropping 3.2%. The again, Wall Street analysts have a consensus 'outperform' rating on the stock, according to data provided by Thomson Reuters. 
In its recent quarterly results for the first quarter of FY2014, Textura reported revenue growth of 77% to $12 million from the corresponding period a year ago. This point towards accelerated growth as Textura reported a 72% increase in revenues in the fourth quarter of FY2013. Moreover, for the current fiscal year, the company has forecast revenue growth of between 62% and 70%.
On the other hand, the business widened its losses as its net loss climbed from $6 million a year ago to $6.7 million. Nonetheless, the company did manage to beat the market's consensus estimate for both revenue and income.
The earnings beat comes just a month after Citron's initial report. As a bearish research firm, Citron has a mixed track record. Of the hundreds of reports over the past several years, Citron has given correct calls on some occasions - such asIntuitive Surgical (ISRG) - Get Intuitive Surgical, Inc. (ISRG) Report, but has been wrong about others -- e.g. its last year's bear case for 3D Systems (DDD) - Get 3D Systems Corporation Report.
In its three reports, Citron has accused Textura of several frauds and misrepresentations. These include alleged participation by Textura's CEO in a pump and dump scheme and exaggeration of its business metrics. Moreover, Citron says that Textura's main product from which it gets nearly 63% of its revenue is essentially a utility software program used for submission of signed lien waiver forms.
In an email, Citron's executive editor Andrew Left said Textura can't hit breakeven until it grows by 250% from the current levels, "which is a pipe dream in our [Citron's] opinion."  
Textura's investor relations team countered in its own email that the company sees significant room for growth on the back of a "real improvement in the U.S. market" and recovery in Europe. When asked whether the company derives a major part of its revenues from a related party, as claimed by Left, Textura's investor relations team said the company's related party revenue for 2013 was $91,000, which is just 0.3% of its total revenues.
Meanwhile, analysts see an extremely bright future for Textura and have suggested lofty price targets for the stock. They point towards the company's impressive growth rates mentioned earlier.
Yet even if we overlook Citron's allegations and consider the company's solid top line growth rate of more than 70%, Textura is still not all that attractive. Investors should consider the following four points before making any decisions.
First, Textura has grown its operating losses in the last three fiscal years. For the fiscal year ending September 30, 2011, Textura reported operating loss of $11.7 million, which climbed to $16.8 million in 2012 and $35 million in 2013.
Moreover, for the current fiscal year, Textura is expecting net loss of between $1 and $1.07 per share, which appears like a considerable improvement from $3.58 per share in the previous fiscal year. However, some of this improvement can be attributed to a greater number of shares. Textura will considerably increase its number of outstanding shares from 13.5 million in September, 2013 to nearly 25 million by the end of current fiscal year.
Second, in its recent annual filing, Textura has reported that it gets a substantial portion of its revenues from the sale of its Construction Payment Management system. Even if we disregard Citron's criticism on this system, the fact that the company relies on just one product to generate a significant portion of its revenues is alarming.
Third, the company's current valuation levels are far from attractive. Textura's stock is currently trading 16 times its trailing sales, which is considerably above the industry's average, based on data compiled by Thomson Reuters.
Fourth, Textura's shares could come under additional pressure if Citron, or any other reputable short seller, takes another aim at the business by publishing a new report. 
Shares of Textura began trading on Friday at $25.67.
Sarfaraz A. Khan is a capital market analyst and finance writer. Along with a specialty in energy stocks, Khan also covers consumer goods, services sectors, technology and emerging markets.