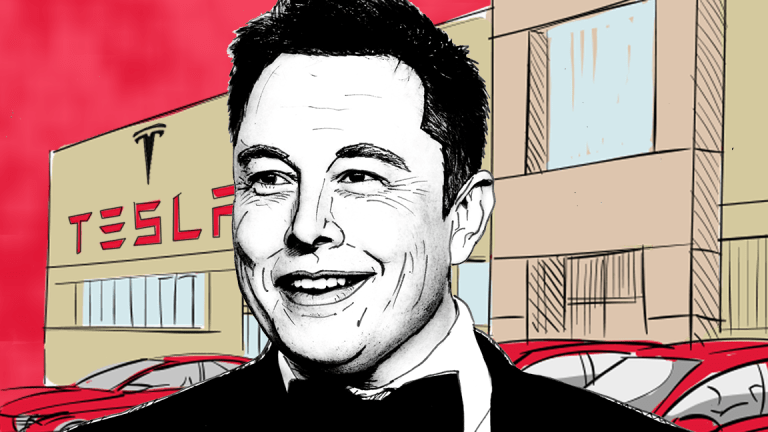 Tesla Take Private Deal Takes Backseat to 2 Fresh Overseas Crises: Week Ahead
The market rally will start the week on shaky footing after a tough selloff Friday amid Turkey's currency crisis. Will Tesla get sold this week?
The market rally will be tested this coming week.
With Turkey's currency crisis in full swing, and concerns swirling about a Russian debt crisis, investors will have to weigh whether to push stocks beyond their late January highs. 
"The decline in the U.S. stock market was relatively subdued on Friday, but history tells us that when currency crises take place...and volatility picks up in the currency markets in a big way...it's only a matter of time before it spills over into the U.S. stock market," says Miller Tabak strategist Matt Maley. "Therefore, those investors who think that this issue will slide off the stock market's back like an egg in a teflon pan...just like the trade/tariff issue has for most of this year...will almost certainly be disappointed eventually."
Dow Jones Industrial Average futures I:DJI fell 117 points on Monday as of 3:27 a.m. EST., S&P 500 I:GSPC futures dropped 11 points, and Nasdaq Composite I:IXIC futures declined 34 points.
Here are several key events on TheStreet's radar. 
All Eyes on Tesla
Will Tesla (TSLA) - Get Report announce a mind-blowing take private deal? The verdict is out, but in the meantime expect the rumors to run rampant. 
On Sunday, Bloomberg reported that Tesla was nearing a fresh financing commitment from Saudi Arabia to make a deal reality.
Meanwhile, TheStreet looks at the bull versus bear debate on Tesla going private. 
Retail Earnings
It's all about those retail stocks this coming week. 
Home Depot Inc. (HD) - Get Report will be reporting premarket on Tuesday, Aug. 14. According to FactSet, the EPS is estimated to be $2.85. All eyes on the home improvement company's results following cautious comments on the U.S. housing market from Redfin (RDFN) - Get Report last week. 
Watch more on that below. 
Macy's Inc. (M) - Get Report will be reporting on Wednesday, Aug. 15. Analysts at FactSet are estimating an EPS of 50 cents a share.
Action Alerts PLUS holding Nordstrom Inc. (JWN) - Get Report is scheduled to report on Thursday, Aug. 16. It's EPS is estimated to be 85 cents a share.
And, finally, Walmart Inc. (WMT) - Get Report will be reporting premarket on Friday, Aug. 17. FactSet lists the expected EPS as $1.22 a share.
With Goldman Sachs bullish on the consumer, don't be surprised if retailers post better-than-expected results. 
The Nvidia Juggernaut
Market darling Nvidia (NVDA) - Get Report will report second quarter earnings on Thursday.  
As usual, TheStreet will have a live blog going to report on Nvidia Corp. (NVDA) - Get Report as soon it discloses earnings. TheStreet's @EricJhonsa runs down what you need to know ahead of the Action Alerts PLUS holding's results. 
Investors will have to balance the quarter with Nvidia's plans to unveil a new high-powered chip in coming weeks, reports TheStreet's @JacobSonenshine.