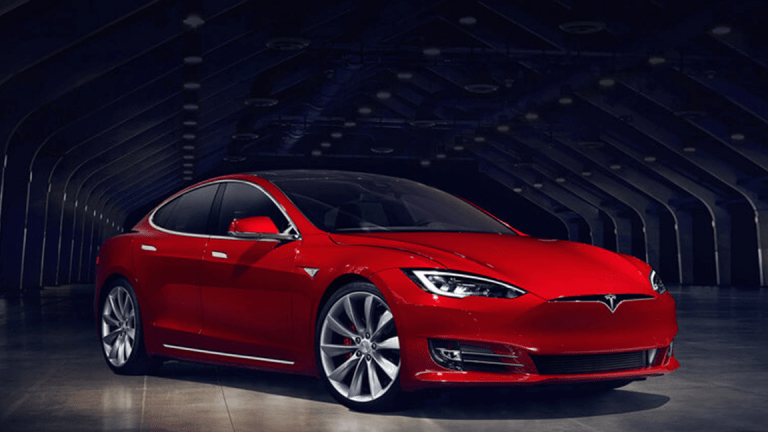 Tesla Will Need to Raise $5 Billion and Still May Not Survive
Tesla looks like a hot mess into earnings on Wednesday. Here is some sharp analysis ahead of the must-watch report.
Tesla (TSLA) - Get Tesla Inc Report investors have a lot to think about ahead of Wednesday earnings. 
Michael Lewitt from The Credit Strategist offers a thorough rundown of recent events at Tesla and some top thoughts into earnings. Below are several takeaways from his latest research. 
Background
"I expect Tesla to report a massive net loss and a cash burn of close to $1 billion. In recent weeks, investors were treated to the following facts regarding the company (in no particular order):
A fatal crash of a vehicle while Autopilot was engaged, triggering an NTSB investigation from which Tesla was removed after improperly publicly disclosing information.
Numerous executive departures, including key finance executives and Autopilot chief Jim Keller.
Recall of most of the company's vehicles manufactured before April 2016.
Failure to produce anywhere near the promised 2,000 Model 3s a week in the first quarter, though the company predictably jammed through more than 2,000 in the last week of the quarter to likely manipulate the market (though how many of these vehicles actually work is another question since there are rampant reports of problems with delivered vehicles).
A CAL/OSHA investigation of working conditions at its Fremont, Ca. plant after a worker was seriously injured.
Another shutdown of production at Fremont that the company claimed was scheduled.
A lawsuit citing at least 10 employees claiming they repeatedly warned Elon Musk that his public statements that Tesla would manufacture 5,000 Model 3s by mid-2018 were false (warnings he ignored and retaliated against by reportedly firing those who told him what he didn't want to hear).
A court ruling that minority shareholders can proceed with a lawsuit against the company concerning the Solar City acquisition.
Multiple reports of flawed cars being delivered to customers.
Video evidence of hundreds of vehicles sitting undelivered in parking lots.  
In contrast, investors were treated to Elon Musk's following fantastic, or meaningless, public statements that border on violation of federal securities laws: 
An April 1 tweet that only he found funny that the company had gone bankrupt coupled with a photo of him passed out and propped up against a Tesla vehicle (ha, ha, ha!).
A leaked memo that the company would triple production of Model 3s to 6,000 a week by the end of June.
A tweet telling Goldman Sachs (GS) - Get Goldman Sachs Group, Inc. (GS) Report to "place your bets" after Goldman issued another research report reiterating its (far too generous) $195 price target.
A statement that the company will not need to raise capital in 2018 that was immediately rejected as unrealistic by all of the Wall Street analysts following the company, including those still bullish on the stock.
An admission that Tesla relied on too much automation in its plants that led to major production snafus.
Reports that Musk is now sleeping on the factory floor." 
Final Thoughts
"Tesla needs to raise at least $5 billion of new capital in the form of equity, but even that won't save the company because it cannot manufacture profitable or safe vehicles. 
Musk's empire was built on the availability of easy money, which is now ending as interest rates rise and investors figure out the truth about Tesla and Musk. After getting hit over the head multiple times by the truth, investors will finally figure out that this company is not worth $300 per share, or $200, or $100, or $50. The stock is a short in search of a plaintiff's lawyer. 
Tesla 5.3% bonds due in 2025 now trade at a 7.4% yield, far too low for a company of Tesla's credit quality (the company's market cap can collapse very quickly and is an illusory form of protection for bondholders). If you own these bonds, you should sell them (if you can) and then you should probably think about looking for a new line of work because you are not a very good bond manager. 
I believe the primary reason Tesla is not raising capital (other than Musk's need to avoid diluting the stock and lowering the value of his pledged shares) is because the company is under investigation by the SEC for Musk's reckless and false public statements that are likely in direct violation of public disclosure laws.  I also believe that the company is bleeding cash because it is selling few vehicles and is running out of assets to monetize. 
There also may be substantial equipment bills coming due that were deferred, and the company's interest bill is growing. The stock is trading significantly lower than its recent highs in the mid-$300s despite the fact that the top ten holders have yet to sell, but at some point people at these institutions are going to have to consider career risk while they wait for Musk to pull a rabbit out of a hat that is only filled with dead rabbits."    
Michael Lewitt is short Tesla's stock and owns puts. These views are independent of TheStreet's staff.