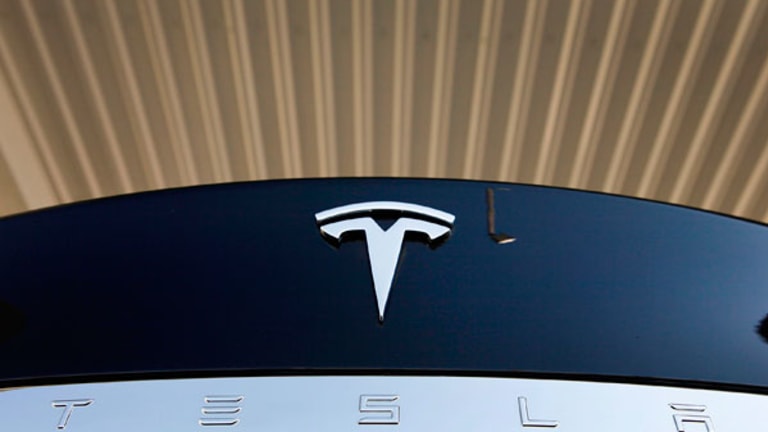 NEW YORK (TheStreet) -- If you're loved, almost making a profit is good enough, especially if you can maintain investor hope of immense future profits.
You may know a company called
Molycorp
(MCP)
. Molycorp more than quadrupled in price within about six months.
In January 2011, I
that profits and valuations matter. I've written about other bubbles as well including
about
Hauppauge
(HAUP)
and many others. The point is, unless you're using a protective stop, you can give all gains back very quickly.
The above-mentioned stocks experienced tremendous investor love, but the chart patterns all look the same. As soon as the love is gone, they need to stand up on their own or fall as fast as or faster than they climbed.
Jim Cramer recently
wrote
it takes three things to kill a cult. If you haven't read Cramer's piece you should. Cramer writes that
Amazon
(AMZN) - Get Amazon.com, Inc. Report
is a loved stock and his correct long call was valid for over $50 in gains.
I've taken the opposite view and didn't believe the risk was worth the potential reward. A few weeks ago I added Amazon and
Tesla
as ideas with which to short calls. Cramer says Telsa is a loved company, and I think he's right. As long as Telsa remains loved, the earnings reports aren't terribly important.
As we approached Tesla's earnings release Wednesday the shares sold off. I didn't think too much of the share weakness because it's common for high flyers to give some back as investors lock in gains before a big announcement.
After the earnings release, it became clear that the love affair with Tesla is far from over. After reporting another loss (yes, I know, 5 cents profit if you don't use the pesky GAAP method) the shares popped higher faster than a charged-up S can go from 0 to 60.
Talking heads on the "trading floor" gave a case how the shares could double if you apply a 20 P/E and value it out over the next 10 years as if anyone can reasonably predict the auto market five years from now, much less 10.
In Tesla's favor, revenue is way up, $401 million versus $22 million, and that does sound impressive. Based on the stock price, investors are expected 18 times growth going forward.
Sorry, but growth trajectories that high are not sustainable.
Investors also jumped with glee hearing Tesla delivered 5,150 cars, 650 above the expected production. Elon Musk is a fantastic CEO and Tesla has a waiting list for cars. What did you expect? You should anticipate another beat above the guidance of 5,000 cars reported for this quarter unless they run into production issues.
Absent California Zero Emission Vehicle (ZEV) credits, Tesla has a long way to go to reach its stated 25% gross margin goal by the fourth quarter. Tesla also faces increased competition from
General Motors
(GM) - Get General Motors Company (GM) Report
,
Ford
(F) - Get Ford Motor Company Report
,
Toyota
(TM) - Get Toyota Motor Corp. Sponsored ADR Report
, and others.
If you're buying Tesla at the current $155 a share, just make sure you're close to a chair when the music stops. Tesla is loved for now, but the market is anything but faithful.
At the time of publication the author was short AMZN.
This article was written by an independent contributor, separate from TheStreet's regular news coverage.
Robert Weinstein is an active trader focusing on the psychological importance of risk mitigation, emotion and financial behavior of market participants. Robert co-founded the investing blog
, where he writes a journal about his trading activity and experiences.
In addition to
TheStreet
, Robert also contributes to
Real Money Pro
, providing real-time trading ideas for stocks, options and futures.