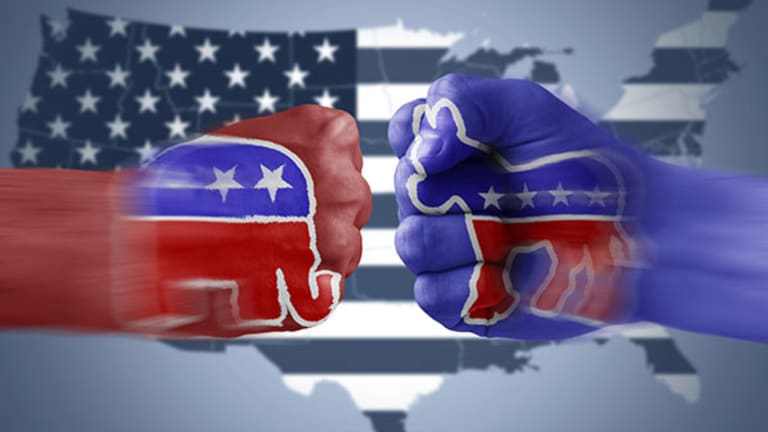 Television Is the Most Effective Means to Reach Key, Undecided Voters
In close races, it's critical that campaigns' messages reach not only their loyal party base, but every potential voter.
Editors' pick: Originally published Oct. 10.
Steve Lanzano is president and CEO of TVB, the trade association for local television broadcasters. 
As we enter the final stretch toward Election Day, in addition to watching the increasingly tight battle for the White House, political enthusiasts are closely watching the fight for the Senate majority. According to political website RealClearPolitics' latest analysis, there are six senate seats that are toss-ups with Republican senators currently holding five of them. 
In these close races, it's critical that campaigns' messages reach not only their loyal party base, but independent and undecided voters. According to Pew Research Center, 39% of voters now identify themselves as independent, and a recent VAB study shows that three out of four undecided voters can be swayed as close to one week before a local election.
Television is the most effective influencer of voter behavior, especially in these groups and should be a pillar of these senatorial campaigns. "We have done experiments to try to measure the impact of broadcast versus mail versus digital," Alixandria Lapp, executive director of the House Majority PAC said. "There's just no question, broadcast has the biggest impact."
No other political ad platform can compete with local broadcast TV in terms of reach. Broadcast stations have the potential to reach all television homes in every market and adults 18+ consume 2.5 times as much TV each week compared to their second and third most used mediums. Furthermore, a research analysis by Hudson Institute found that Trump's ebb and flow in ad spending directly correlated to his rise and fall in presidential polls. TV's constant presence in voters' lives has made it the most effective tool in influencing their vote, a fact that campaigns should remember in the final few weeks before the November elections. 
In a presidential race that has grown increasingly polarized, the best way for Senate candidates to rise above the noise is to demonstrate the leadership and independent thinking on local issues that undecided and independent voters care about. VAB's study highlights TV's superiority at introducing candidates and issues to the local community. Their recent spotlight on undecided voters showed that 79% named TV as the type of political advertising that is most likely to get their attention. Furthermore, over half of undecided voters said TV has the strongest influence on their final decision when voting.
The same is true for independent voters. According to a GfK study, 69% of voters took some form of action after seeing a television ad, including talking to others about the ad, recalling previous ads or going online to learn more about the candidate. That same study also showed that TV is overwhelmingly the most influential factor in driving independents to vote.
This year's political climate has undoubtedly been volatile, but local broadcast television has demonstrated that even in a digital age, voters still look to TV as the most trusted news source. In fact, television station websites are the first place viewers seek news and information after their local TV stations. TV is the most effective medium for connecting with voters and its reach and influence stretch across party lines.
Changing the narrative in a battleground state is a daunting task. Failing to use television when it has repeatedly proven to be a successful influencer for key voter demographics would be a misstep in political strategy that could cost a candidate an election.
This article is commentary by an independent contributor. At the time of publication, the author held TK positions in the stocks mentioned.