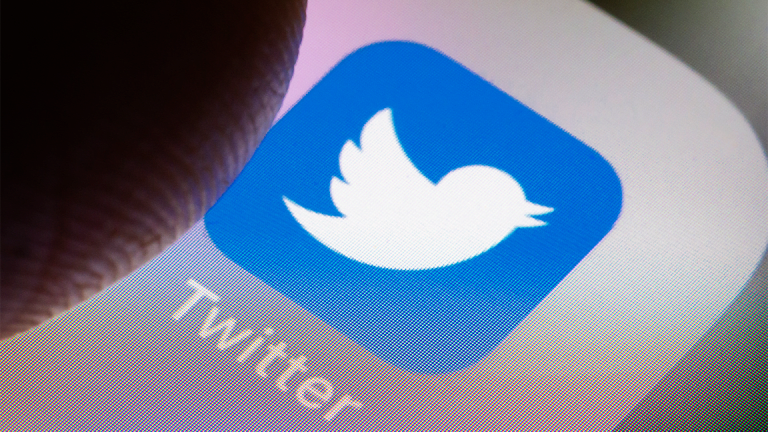 Twitter Bets on Live Events, Microsoft Goes After Amazon Go and Waymo Coasts
Twitter is trying to make it easier to follow big events in real-time, Microsoft is reportedly working on an Amazon Go alternative and Alphabet's Waymo continues to make impressive progress.
Twitter is trying to make it easier to follow big events in real-time, Microsoft is reportedly working on an Amazon Go alternative and Alphabet's Waymo continues to make impressive progress.
Here's a look at major tech news today involving Twitter (TWTR) - Get Report, Microsoft (MSFT) - Get Report and Alphabet/Google (GOOGL) - Get Report .
Twitter Doubles Down on Breaking News and Events
For all its faults, Twitter remains a one-of-a-kind platform for following major events as they break in real time. Users following the right accounts will see a stream of real-time updates, quick analysis and clever one-liners related to the event that's unlike anything provided by other news or social platforms.
But the "following the right accounts" part is easier said than done. On Wednesday, Twitter disclosed that it's trying to address this problem by creating dedicated pages for following news events -- they'll feature a mixture of tweets, videos and Moments, and will be promoted via Twitter's main Timeline, Explore tab and search feature. They'll also be promoted through a new mobile notification feature for news events it thinks a user could be interested in.
The events pages could go over well with many casual Twitter users, particularly those who follow a small number of accounts. However, it's worth keeping in mind that Twitter has already made a lot of changes over the last two years that have been well-received -- including doubling the character limit, creating an algorithm-driven Timeline view and cracking down on abuse -- but which have failed to significantly boost user growth.
Monthly active users (MAUs) were up only 2% annually (3% on an adjusted basis) in Q1. Daily active user (DAU) growth was a little stronger at 10%, but was still at its lowest level in several quarters. Twitter's failure to create the kind of social experience for regular users that Facebook (FB) - Get Report , Instagram and Snapchat have delivered continues to limit its addressable market, and so might the fact that its very text-heavy Timelines can feel overwhelming to a user accustomed to Facebook and/or Instagram's media-centric feeds.
Microsoft Preps an Amazon Go Alternative, But It could Be a While Before It's Ready
Amazon.com  (AMZN) - Get Report launched its first cashier-less Go convenience store in Seattle in January, and is reportedly set to open Go stores in Chicago and San Francisco. Now, Reuters reports that Microsoft wants to help Amazon's retail rivals create similar stores -- the news service writes that Redmond is "developing systems that track what shoppers add to their carts," has demoed its technology to retailers and has held talks with Walmart (WMT) - Get Report about a potential deal.
It looks like Microsoft's effort is at a much earlier stage than Amazon's: Reuters says the project has largely been handled by a team of just 10 to 15 people within Microsoft's Business AI unit. However, assuming Microsoft is taking the project seriously, the company's large AI/machine learning investments could help it roll out a viable offering in time.
Microsoft, Alphabet, Amazon.com and Facebook are holdings in Jim Cramer's Action Alerts PLUS member club. Want to be alerted before Jim Cramer buys or sells MSFT, GOOGL, AMZN or FB? Learn more now.
One could also see Microsoft leveraging its Azure cloud platform -- including Azure's hybrid cloud and IoT Edge services, which allow companies to run Azure code on local hardware -- to deliver the computing, machine vision, IoT device management and analytics services an offering like this might need. Intel (INTC) - Get Report , whose Movidius unit has developed AI-infused vision processors for smart cameras and other devices, could act as ad chip partner.
For now, though, it looks like Amazon is still in the driver's seat in this space via Go, which the company began developing back in 2012. Making Go a reality requires not only camera/machine vision R&D, but also investments in things like sensors and mobile apps, not to mention a whole lot of testing.
The Go concept is both easier to implement and more useful at smaller stores than a supermarket where consumers often want someone to bag their items. Amazon, it should be noted, says it has no plans to bring Go's technology to Whole Foods stores.
Nonetheless, getting Go to work in a functioning, 1,800-square foot, convenience store, as Amazon has done in Seattle, is no mean feat. And from the looks of things, it could still be years before any other retailer launches something similar. Provided the initial Go launches are a success, Amazon has an incentive to use M&A to expand the technology's reach.
Waymo's Driverless Ride-Sharing Service: Arriving Sooner Than You Might Think
For a few hundred people in the Phoenix area, driverless cars are now far more than just a pipe dream. Alphabet's Waymo says its Early Rider program, which launched last year, is now
aged 9 to 69 to get rides to school, work and elsewhere in driverless Waymo cars along designated roads in the Phoenix metro area. A Waymo employee is present inside the cars, but not behind the steering wheel.
Waymo also says its now-sizable test fleet is driving 24,000 miles per day (that's over 700,000 miles per month) across the U.S.. The test fleet has now driven over seven million miles on public roads (up from just 3M in May 2017), providing tons of valuable data that Waymo has used to improve its maps and driving algorithms.
The Phoenix disclosure comes just a couple weeks after Waymo says it's buying up to 62,000 Chrysler Pacifica minivans from Fiat Chrysler (FCAU) - Get Report(deliveries start in late 2018), as it pushes ahead with plans to launch a commercial driverless taxi service later this year. Waymo still hasn't disclosed which cities the service will launch in, and it should be noted that Phoenix, with its large, well-paved roads and limited rainfall (never mind snow), is a fairly ideal test bed for a self-driving service.
However, it's hard not to be impressed with how much progress has been made towards making autonomous driving a reality for consumers in at least some environments. Only General Motors (GM) - Get Report, which says it wants to launch a driverless taxi service at some point in 2019, might be in the same league.
If the company keeps it up, some of the top-tier automakers that have been reluctant -- perhaps out of a fear of surrendering control of the user experience -- to adopt Waymo's technology for use in cars that would be sold to consumers could very well have a change of heart.