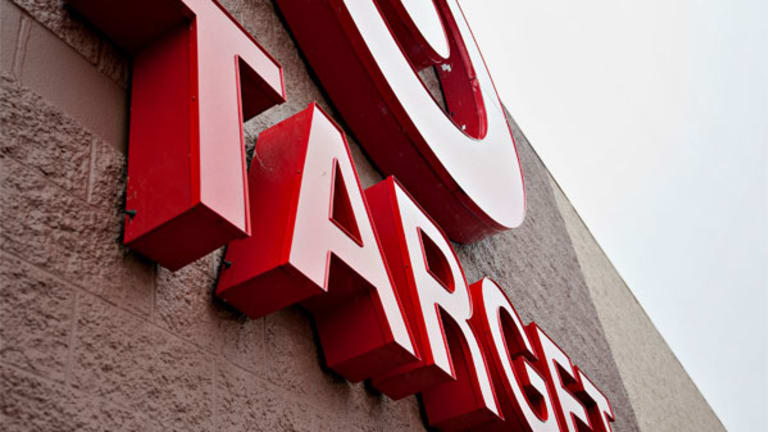 Target Wants to Go to College With Your Kids and Your Money
Target's new college registry takes on Bed Bath & Beyond, while also indirectly raising the bar against Amazon as the big box retailer offers everything your student will need to settle in comfort and ease into higher learning.
Target's new college registry takes on Bed Bath & Beyond, while also indirectly raising the bar against Amazon as the big box retailer offers everything your student will need to settle in comfort and ease into higher learning.
NEW YORK (TheStreet) -- This summer open houses for high school graduates and weddings for lucky couples might have more in common than the weather. Big box retailer Target (TGT) - Get Report is taking the "millennial" market head-on with the beta launch of a college registry.
Target launched beta testing for its new college registry, which will complement the retailers' wedding and baby registries. Target is offering categories like bedding, bath, kitchen & dining, furniture, decor, storage & organization, and electronics. The new registry type is set up to encourage friends and families to purchase items for open houses.
In an attempt to appeal to the high schoolers creating the registries, Target has also invested in new technology. iPads will be used instead of in store kiosks for registries and iPod Touches replace the normal scanning guns to select items throughout the aisles of the massive retailer.
"We know that going to college marks an exciting life change for Millennials, and Target offers a variety of tools for high-school graduates and college students as they establish their own style and brand preferences," Jenna Reck told TheStreet in an emailed comment.
The registry "helps students easily create a list of everything they need for college," she added. "It also provides a tool for families and friends to select gifts that graduates want and need. Target is one of few retailers to offer a registry program specifically for college students."
While the new registry service is a nice complement and could boost sales and traffic, it also serves to get people signed up for its subscription service. According to Reck, this service that allows people to order products from Target's Web site on a recurring schedule and have them delivered to their doorstep.
"For college students and families of college students, Target Subscriptions offer a modern day twist on the classic 'care package' by allowing parents or loved ones of college students to provide the necessities on a regular basis," she pointed out.
Launched last year, Target Subscriptions is an attempt to take Amazon (AMZN) - Get Report head-on in the growing market of providing repeat-item purchases on a monthly basis for consumers. Target offers a 5% discount on all subscription orders.

After a small rollout of baby products like diapers, formula, and wipes, Target Subscriptions now offers more than 1,500 products including: cleaning, household, health & beauty, pet products and home office.
Target will market the subscription service to customers of the college registry offering. Essentially Target hopes it can convince parents and relatives that while buying some bedding for a grad, they could also sign up to send him or her shampoo and conditioner every month to make sure he or she stays clean.
The beta test launched in 41 stores in time for the open house months with plans to roll out to other stores soon. By next summer the college registry could be nationwide. This could spell bad news for Bed Bath & Beyond (BBBY) - Get Report, which dominates the registry market. On that company's site its list of events include wedding, commitment ceremonies, baby showers, housewarming, anniversary, college, birthday, retirement and others.
Target could use any boost in sales after losing customers from its massive and highly publicized data breach and subsequent resignation of its CEO. The recent first quarter saw same-store sales fall 0.3% in U.S. stores. Total U.S. revenue increased 0.2%, with new stores providing some relief from the poor store performance. Lower margins also contributed to mediocre earnings 70 cents per share.
At the Monday close of $57.74, shares of Target trade slightly above the 52-week low  of $54.66. Target recently raised its dividend 21% to $0.52 on a quarterly basis. Given its recent lowered share price, that represents a dividend yield of around 3.7%, offering some safety for investors who think Target is worth a look.
At the time of publication, the author held no positions in any of the stocks mentioned.
Follow Chris on Twitter @chriskatje
This article represents the opinion of a contributor and not necessarily that of TheStreet or its editorial staff.
>>Can Lululemon Regain its Shining Star Status?
>>Here's the Surprising Country That Has Tons of Smartphone Users