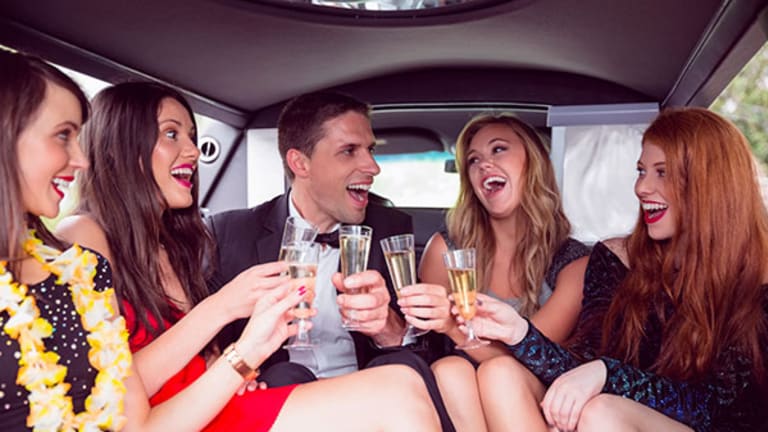 NEW YORK (TheStreet) — Janelle Coleman is paying off $100,000 in student-loan debt that she incurred while a student at New York University, but she still finds a way to save money in a 401(k) plan, too.
"It's hard, but I manage," said the 2009 English American literature graduate. The 29-year-old social-media manager and Delaware native is among millennials who are balancing contributing to a 401(k) plan while paying down debt, ranking them both as priorities.
"Millennials are at a point in their life where they're still in debt accumulation stage," said John Ulzheimer, credit expert with CreditSesame.com. "Children, houses, paying off student loans and cars are a priority for them."
While 23% of millennials not saving enough cite student loans as a major contributing factor, what's helping them save what they can afford are target-date funds, which automatically adjust asset allocation in a portfolio across stocks and bonds over time.
"The adoption of automatic enrollment has driven the growth of target-date funds," said Anne Coveney, senior manager of Thought Leadership, the research arm of T. Rowe Price (TROW) - Get T. Rowe Price Group Report.
A T. Rowe Price study found that 47% of millennials are invested in target-date funds but that debt remains an obstacle to saving for retirement.
"Paying off credit-card debt before investing in a 401(k) account is as close to a financial no-brainer as exists because the amount of interest you pay on credit-card debt is considerably higher than whatever you're going to earn in a 401(k) investment, and that's every year," Ulzheimer said.
Some 27% are paying back debt other than college loans, and 57% of millennials compared with 43% of baby boomers use credit cards in an emergency.
"Millennials are more likely to turn to sources beyond their assets for an emergency as they generally have fewer resources than older generations," Coveney said.
Gender differences are also at play with the median value of the male millennial's 401(k) plan at $22,000, compared with women whose 401(k) value is half of that at $11,000.
"It is well established that, overall, there is a pay gap in earnings for women vs. men," Coveney said. "The Department of Labor's 2014 report shows that women make about 80% of men's earnings. Another key contributing factor is the occupational distribution of female and male full-time workers, which differs considerably."
Despite the obstacles, millennials are saving more, and job stability is contributing. About 40% of millennials have increased their retirement savings within the past 12 months.
"It is plausible that their job tenure in 2015 is a factor to the increased savings rate in the last 12 months for 40% of millennials," Coveney said.
The average number of years that millennials with 401(k) plan savings have been with their current employer is five years.
"As they have earned income for a number of years while working for their employer, they may be in a position to increase their contributions," Coveney said. "And they did receive raises of 3% median in the last 12 months."
This article is commentary by an independent contributor.