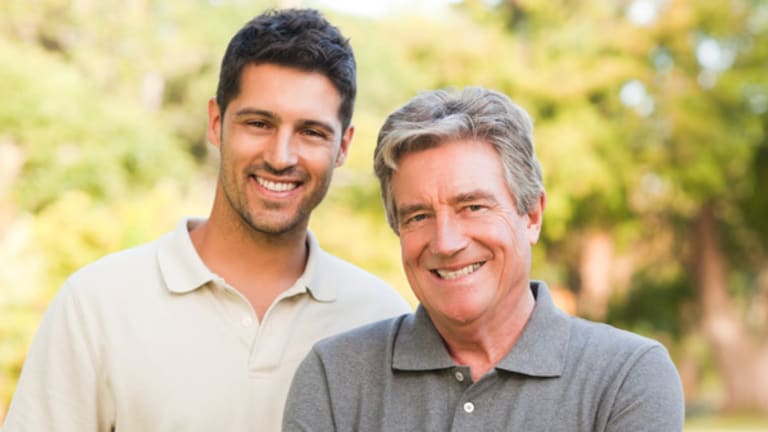 Publish date:
Taking Chances: Ask Noah
It's time to let your adult child face his own challenges.
It's time to let your adult child face his own challenges.
NEW YORK (TheStreet) --Q: I feel like I've spent my entire adult life not taking chances. Whether it be in relationships or work; I've allowed important opportunities to just slip by. I see similar traits in my 20-year-old son. It seems I haven't shown him how to be brave. At this point in his life, how can I be effective at encouraging him to take on new challenges without fear?
A: Youre not the sole influence on your son's behavior. Whether he has taken the appropriate chances in life thus far or not, you're only one of the many determining factors in his life. You bump right up against his peers, community, teachers, other family members -- the entirety of his environment.
Your assessment doesn't fully take into consideration his own individual choices, motivated by his own unique instincts and drives. You won't be effective at helping your son take chances if you continue seeing him as a mirror to yourself.
Here are the tips:
Confidence:
1. Share with your son hopes you have for his future and honor his present choices. Express faith in his innate capabilities and potential. Focus and harken back only to specific moments in his life where his strengths were showcased.
Personal Regret:
2. Reveal your own personal regrets. Be honest about challenges youve not met and the fears that held you back. This is not to scare or place undue pressure on your son. Rather, it is to encourage him to reflect on his own behavior and draw parallels if he deems it worthy.
Active Attention:
3. Listen to his perspective. Do not assume you have full understanding of your son's challenges and stressors. Really listen and hear his point of view, and make room for the differences between you. It is best to remember that despite some parallels, he is not you.
Fear is not contagious, so have faith in your son.
Please send questions and comments to ASK NOAH at nskass@gmail.com
Have a profitable and peaceful week,
Noah
Noah Kass is a psychotherapist specializing in addiction, relationship issues and work stressors. He has been Clinical Director at The Dunes: East Hampton and Realization Center in Union Square. Mr. Kass was a frequent guest on MSNBC's "The Dylan Ratigan Show," featured in a segment called "Kass' Couch" and regularly blogs for The Huffington Post.