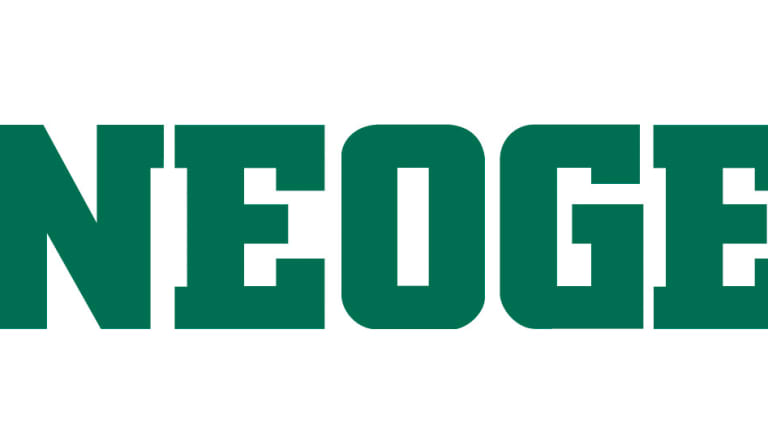 Take Profits In Neogen Ahead of Second-Quarter Earnings
Neogen's growth prospects are not enough to risk the strong gains its shares have made in the past 12 months.
Food and animal safety company Neogen (NEOG) - Get Neogen Corporation Report will report second quarter fiscal 2016 earnings results before the opening bell Monday. The company is growing both quarterly revenue and earnings at high double-digit rates, sending its shares soaring some 19% in 2015 and 23% in the past 12 months. But investors would do well to take some profits now and not risk a potential disappointment.
From my vantage point, with Neogen stock now trading at 65 times trailing earnings, against a P/E of 21 for the S&P 500 (SPX) index, the company not only must crush its earnings estimates Monday, it must also exceed analysts' projections for its fiscal third quarter and full year when it issues its business outlook. This combination is crucial to keep the momentum in an already-expensive stock. And that's just too much to ask, given that Neogen missed is revenue and earnings estimates in its fiscal first quarter.
For the quarter ended in November, Neogen is projected to earn 26 cents a share on revenue of $76.8 million, translating to growth of 24% and 12%, respectively. For the full year, ending May 2016, earnings are projected to be $1.07 a share, up 19%, while full-year revenue of $315.39 million would represent an increase of 11.4%.
Headquartered in Lansing, Mich., 33-year old Neogen makes money developing and selling diverse lines of products dedicated to food and animal safety. It operates through two business segments: Food Safety and Animal Safety. It's been a highly profitable business, helping Neogen grow fiscal 2015 revenue by more than 14%. At the same time, both operating income and net income climbed some 22% and 19%, respectively.
Therein lies the risk, however. Neogen is now approaching periods of tougher quarterly comparisons. Not to mention, earnings growth is projected to slow by three percentage points in fiscal 2017, based on consensus estimates of $1.24 a share. What's more, with Neogen stock trading at around $59 today, investors are still paying 47 times those estimates. That's almost three times the forward P/E of the S&P 500 index.
It would seem, based on the stock's average analyst 12-month price target of $61 (only about $2 higher than current levels) and its consensus hold rating, analyst don't think there's much runway for Neogen shares. In that vein, it's possible the stock has already delivered the growth expectations implied by both its trailing and forward price-to-earnings ratios, which are priced at premiums to the S&P 500.
Accordingly, ahead of Monday's results, money should be taken off the table and investors should move on to the next great idea.
This article is commentary by an independent contributor. At the time of publication, the author held no positions in the stocks mentioned.