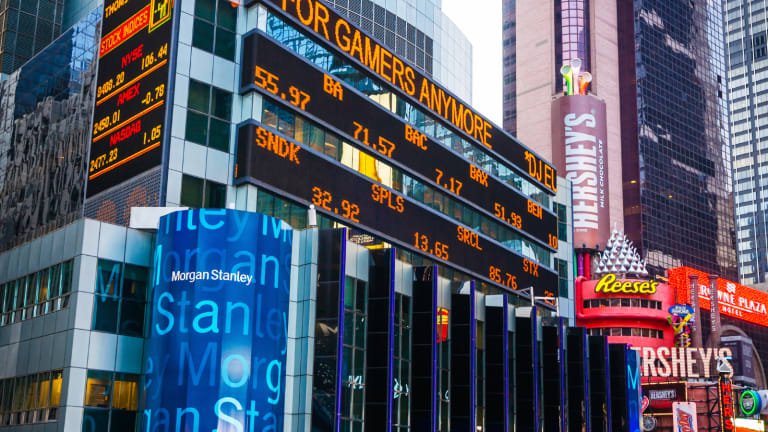 Take Profits in Ambarella Stock Ahead of First-Quarter Earnings
While AMBA still has plenty of runway left for growth, the stock won't always respond to its gaudy results.
NEW YORK (TheStreet) -- It would be a gross understatement to say that shares of Ambarella (AMBA) , a semiconductor processing solutions specialist, has done well in 2015. With AMBA stock up 77% on the year to date, compared to flat gains for the S&P 500, "annihilation" would be the better description. But how much more gains can AMBA deliver?
Ahead of Ambarella's fiscal first-quarter earnings results due out Tuesday after the close, that's an important question current investors must ask. Taking profits now seems like a smart move. And for new investors thinking about placing a long bet here on AMBA? Forget about it.
Don't confuse "caution" for "bearishness." This is not to suggest the Santa Clara, Calif.-based company is broken or on the verge of collapse. But at 45 times trailing earnings, AMBA is expensive, compared with a P/E of 21 for the S&P 500 index. Likewise, when paired with the iShares Philadelphia Semiconductor Index (SOXX) , which has an average P/E of 23, the premium AMBA stock carries stands out even more. And the SOXX is home to such semiconductor giants as Qualcomm (QCOM) (P/E of 16) and Intel (INTC) (P/E of 14).
By comparison, shares of both Qualcomm and Intel are down in 2015 by 5.5% and 5%, respectively. For AMBA shareholders, why not play it safe and lock in some gains now. Consider, with fears about a market correction around the corner, it would make more sense to own the underperformers, like QCOM and INTC, which both pay annual dividends that yield 2.70%, compared with no dividend for AMBA.
Why has Ambarella done so well? Founded in 2004, the company makes chips that enable high-definition video capture -- a key component to the success of GoPro (GPRO) cameras. GoPro's popularity has been a boon for AMBA. That said, AMBA has done more than just ride GoPro's coattails. AMBA also enjoys strong demand in its security camera applications. And the company is confident that it can grow well into such areas as home monitoring and sports cameras.
The question still remains, though, how much growth justifies the current multiple of 45? That's the question AMBA must answer during each quarterly announcement. And that's just too much pressure to place on a stock that has already delivered 77% gains in the first five months of one calendar year.
For the quarter that ended April, analysts -- on average -- expect AMBA to earn 58 cents per share on revenue of $68 million. This translates to year-over-year growth of 132% and 62%, respectively. For the full year ending in earnings are expected to be $2.28 per share, up 14% year over year, while revenue is expected to be 30% higher than last year, reaching $284 million.
Just like its stock gains in 2015, there is nothing conservative about these numbers. They are nothing short of impressive. At the same time, though, this is the level of growth that's expected when full-year revenue is expected to be less than $300 million. For some context, Intel is projected to post full-year revenue of over $55 billion.
This is to say, as well as AMBA has done, it has met growth expectations of a young fast-growing company. While it still has plenty of runway left for growth, the stock won't always respond to its gaudy results. To date, that has yet to happen. But when it does, the decline can be as swift as the stock's rise, which is why protecting some of these gains is a smart thing to do now.
This article is commentary by an independent contributor. At the time of publication, the author held no positions in the stocks mentioned.