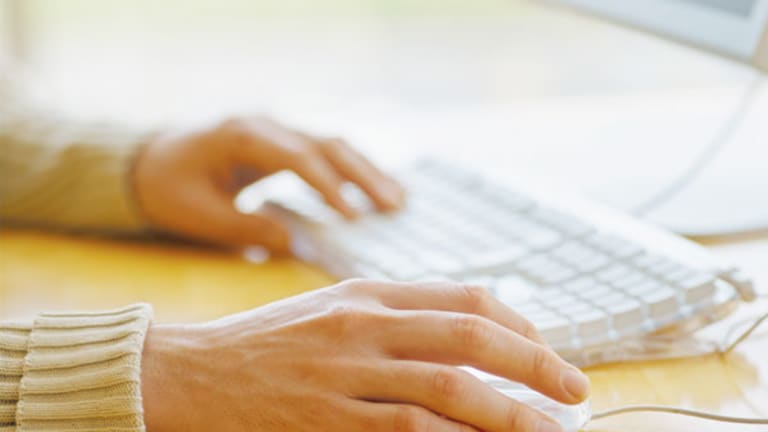 Take a Break From Workday
Workday's risk versus reward scenario places profits in a dangerous "grow-at-all-cost" mentality.
NEW YORK (TheStreet) -- No matter how much a company is loved on Wall Street, there's no such thing as a perfect stock. But some companies do carry valuations priced for perfection. Software provider Workday (WDAY) - Get Free Report certainly fits this description.
The company is growing rapidly. I also won't deny the impressive performance that produced 76% revenue growth in the November quarter. Even so, the current P/E ratio stands at a negative 66. Although the company has quickly risen ahead of IBM (IBM) - Get Free Report and Microsoft (MSFT) - Get Free Report as a cloud enterprise software power, I still don't see how these shares make any sense today.
[Read: Legal Pot Smuggled Out of Colorado and Washington]
In this case, the Street's insatiable appetite for growth trumps valuation logic. Investors seem completely on-board with management's plans to "disrupt" the enterprise software market. The company has been aggressively building its enterprise Software-as-a-Service (SaaS) capabilities, aimed at stealing share from the likes of IBM and SAP (SAP) - Get Free Report. Don't make the mistake, however, of underestimating a strong presence like Oracle (ORCL) - Get Free Report. The database giant is only one acquisition away from giving Workday a work-stoppage.
[Read: Why the Netflix, Comcast Agreement Is Such a Big Deal]
To that end, investors that are bidding up these shares to over $100 need to remember that it only takes one trip-up to send the stock down to more rational levels,  or at least something closer to fair market value, about 25% lower than where the stock is today by my estimation. With Workday due to report fourth-quarter earnings on Wednesday, investors currently on the sidelines waiting for a better entry point may finally get their wish.
The Street will be looking for a loss of 16 cents per share on revenue of $137.91 million, which would represent a year-over-year revenue increase of 69%. This is while the company is expected to post a flat loss. The other important metric will be how the company does with its billings, the metric that indicates the strength of future sales.
Billings have been up over the past couple of quarters (better than 30%) This has caused some to believe Workday is "running laps" around SAP and Oracle, which are criticized for running an antiquated business model based on contracts and bundled licenses.

Workday, by contrast, operates a model that thrives on subscriptions, the same model that has made rival Salesforce.com (CRM) - Get Free Report such a dominant force. But Workday believes it can offer similar-to-slightly-better services for prices that are close to 50% below what enterprises currently pay to Oracle and SAP.
The company is not lacking in confidence. But the recent results from other enterprise companies have been less than encouraging. Even so, management believes it can achieve its goals without licenses and long-term maintenance contracts. They've done very well up to this point. But that's what the Street has been paying for. Going forward, there is no margin for error at a P/E of negative 66.
[Read: Why eBay and PayPal Should Split]
With the stock currently priced for perfection, how long can this be maintained? By aggressively undercutting the competition, the company is hurting its own margins. This is why earnings have been nowhere to be found. At some point profits and margins will start to matter.
I realize it's not Workday's fault that its stock price is where it is. As with Salesforce.com, the market is always skating to where it thinks the next big thing is going to be. The excitement here, though, is overdone. The risk vs. reward scenario, which disregards profits for a "grow-at-all-cost" mentality, doesn't make this stock a compelling long-term hold.
I respect Workday as a company and applaud its management for its recent track record of exceptional growth. To the extent management can grow in neighboring markets like accounting and payroll at the same time as it shores up the SaaS market, this stock may work. (Assuming that the company can grow margins and turn a profit.) Until then, value investors ought to stay away.
At the time of publication, the author held no position in any of the stocks mentioned.
This article represents the opinion of a contributor and not necessarily that of TheStreet or its editorial staff.