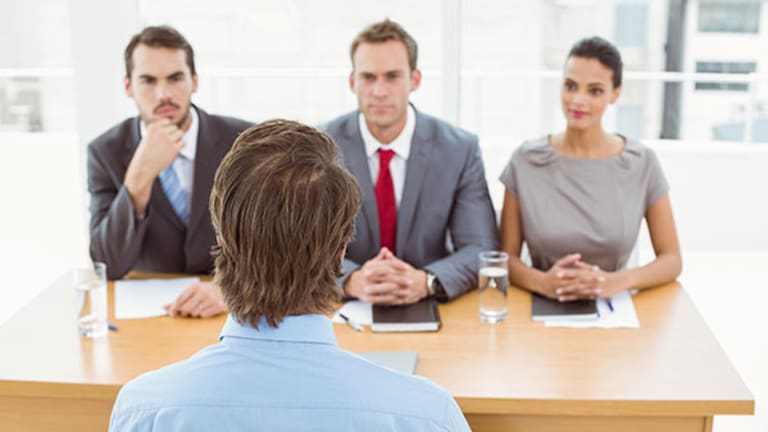 NEW YORK (TheStreet) -- Looking at the monthly government jobs data can leave you with a lot of guesswork and a nagging doubt that the new positions might all have been minimum wage. On top of that, there's the worry that the first set of figures will be dramatically reduced later. It can give you that sinking feeling similar to playing a distressing game of "Snakes and Ladders," when you slide all the way back down the board.
But there is another, little-used data point you can add to the equation that removes some of the uncertainty, and gives a more comprehensive view: Treasury tax withholding receipts.
Right now, that data is saying "steady as she goes" when it comes to the labor market. The job market is OK. Not great, but not awful either. Certainly it's enough for the Federal Reserve to raise interest rates, which the central bank has kept near zero since the financial crisis.
Every day, the U.S. Treasury receives tax dollars withheld from the paychecks of employees across the country, including the money taken out for Social Security and other levies. The government makes the data public, and unlike the jobs statistics, it's neither estimated nor subject to revision.
Additionally, because it's measured in dollars, we can get a better look at the overall quality of the job situation for Americans.
To smooth the very volatile nature of the receipts data, I have calculated the year-on-year percentage growth rate in receipts on a rolling 12-month basis. The chart below shows the results. (The percentage data further back is distorted by large tax increases in 2013.)
What does it mean? For the first seven months of the year, payroll tax receipts have grown at an average annual rate of about 5.25%. That's a combination of about 2% in the growth of payroll jobs, 2% growth in wages and an increase in the number of hours worked, says Mark Vitner, senior economist at Wells Fargo. "It's all getting us there."

Another way to look at this data: If no jobs were created, no more hours were worked, and the tax code didn't change, then you'd expect the growth in dollar receipts to be about 2%, the level of wage growth. But it's not that low. Lately, its been close to three times that level.
Is that superb? No, it isn't. More growth in wages would be better, as would more new jobs. But still, it's a steady climb that will slowly benefit the economy. Specifically, I'm betting there's still some pent-up demand for goods from people who have been scraping by with fewer hours than they wanted or who have had a hard time landing a permanent position after the financial crisis.
If the data continues to show at least this level of growth going forward, then the cumulative effect will be good for the economy. I actually know of one economist who sees the jobs situation continuing to improve for quite a while.
Will the growth be lightning fast? Probably not. But there may at first be some relief for retailers. Keep an eye on the iShares Global Consumer Discretionary (RXI) - Get iShares Global Consumer Discretionary ETF Report  exchange-traded fund, which holds a basket of stocks including Amazon (AMZN) - Get Amazon.com, Inc. Report, Walt Disney (DIS) - Get Walt Disney Company Report ,and Nike (NKE) - Get NIKE, Inc. (NKE) Report , all of which should benefit when more people have just a few more dollars to spend.
This article is commentary by an independent contributor. At the time of publication, the author held no positions in the stocks mentioned.