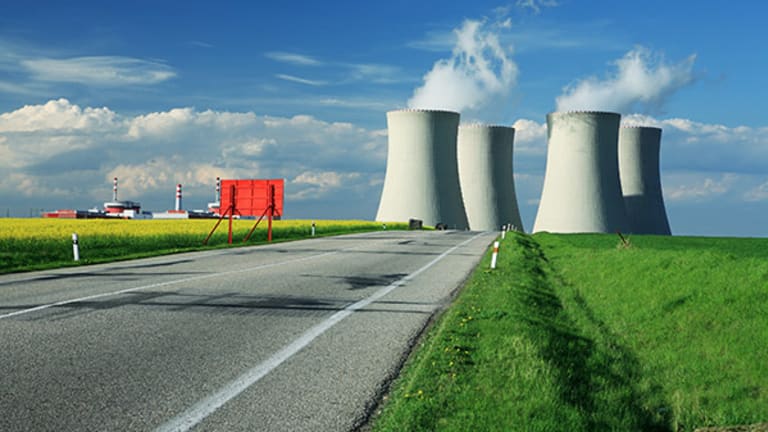 Supreme Court Reaffirms EPA Control in Clean Air Act
The high court's ruling on Tuesday dealt a blow to the ability of individual states to implement environmental regulations, giving more power to the EPA.
NEW YORK (TheStreet) --The Environmental Protection Agency gained more control over individual states on Tuesday as the Supreme Court voted to uphold federal rules regarding cross-state air pollution 
The 6-2 Supreme Court decision upheld EPA rules that put limitations on air pollution that float across state lines. The ruling requires 28 Midwestern and Appalachian states that cause smog and soot-forming emissions to limit pollution from their smoke stacks before it travels downwind, mostly to Eastern states.
That may mean that the EPA will have more flexibility in implementing sections of the Clean Air Act that involve more complex issues, as long as the federal agency is seen as interpreting the statute in a reasonable manner.
There is speculation that in June the EPA will unveil a proposal to curb pollution from existing power plants, the focus of President Barack Obama's climate change strategy.
Under the proposal, states would be required to submit their own implementation plans to meet EPA-set carbon standards or face a federally determined plan by 2016. States, however, are expected to challenge the proposal in court.
Louisiana Senator David Vitter, the top Republican on the Senate Environment and Public Works committee, criticized Tuesday's Supreme Court ruling.
"This allows (the EPA) to completely ignore the concept of cooperative federalism that requires them to work with states in crafting plans to address air pollution," he said.
Despite the Supreme Court ruling, the debate over EPA rules is far from over and will likely be a major issue in this year's midterm elections that will determine control of the Senate. 
Follow @macroinsights
This article represents the opinion of a contributor and not necessarily that of TheStreet or its editorial staff.