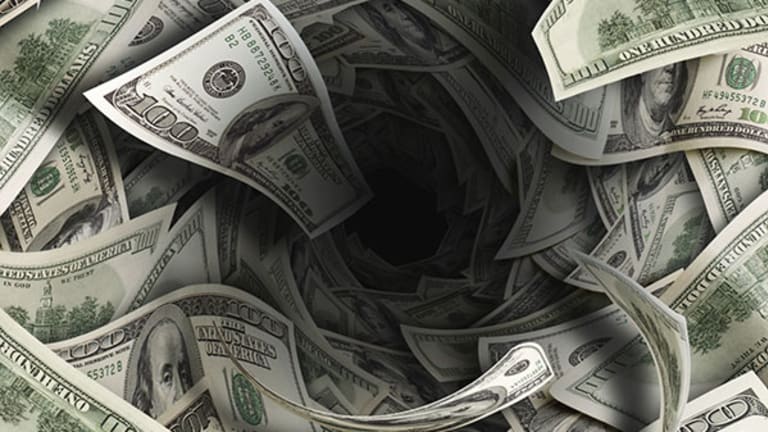 Subaru Outsells Tesla 100:1 in the U.S. in July; Launches First Hybrid
Subaru vastly out-sells and out-grows Tesla in the U.S. market. How does its first hybrid offering perform?
Subaru vastly out-sells and out-grows Tesla in the U.S. market. How does its first hybrid offering perform?
NEW YORK (TheStreet) -- This is a review of Subaru's first hybrid car, the XV Crosstrek. It carries a base price of $26,820, which includes destination.
But first, let's consider Subaru's amazing success in the U.S market. In the month of July 2014 alone, Subaru sold 45,714 cars in the U.S. market, up 27% over 2013. That's approximately 100 times as many cars as Tesla (TSLA) - Get Report sold in the U.S. market in July.
Year-to-date (July), Subaru sold 283,722 cars in the U.S. market, so it is on track to reach approximately 500,000 cars for the full year. That is approximately 30x as many cars as Tesla is expected to sell in the U.S. market this year, and almost 15 times as many as Tesla is expected to sell globally.
Considering that Subaru is significantly more profitable than Tesla, does this mean that Subaru should be awarded a market cap of at least 30 times Tesla's fully diluted $37 billion, or approximately $1.1 trillion, making Subaru the most valuable company in the world by a factor of more than double?
Probably not. With a Tesla selling for on average $106,000, Subarus go for approximately one quarter that amount. So perhaps a market cap a quarter of $1.1 trillion is more appropriate, i.e., $275 billion.
In terms of growth rate in the U.S. market, Subaru sales were up 16% for the first half of 2014. In contrast, Tesla's U.S. sales were down 26% for the first half of 2014.
In the U.S., Subaru carved out a niche among the prototypical outdoors person in the Colorado Rockies, thanks to its standard always-on four wheel drive system in cars available at reasonable prices. In recent years, Subaru also seems to have taken over SAAB's old role in cornering other nice demographics such as college professors in Boston and militant lesbians in Vermont.
Analyzing the Subaru Crosstrek XV's body, the best way to describe it is that it's basically a smaller version of Subaru's two more popular models: Forester and Outback. Subaru looks to sell approximately 70,000 of these Crosstrek XVs in the U.S. this year, or twice as many cars as Tesla looks to sell world-wide this year.
Thanks to the Crosstrek's elevated height compared to a regular car, it is very easy to get in an out of it. The base model I drove had a cloth seat, and it has very soft cushions for bottom and back alike; it basically feels like you're sitting in a plush sofa. I like it!

While the seating position is generally good, its sole blemish is the same I find to exist in a large percentage of other cars as well: The distance from the pedals to the steering wheel is too short. The steering wheel needs to telescope more, away from the pedals and toward the driver. Even another inch or two would make the driving position go from good to perfect.
The interior overall is fairly simple and good, but the plastics are a bit on the cheap side compared to the industry's most recent offerings. Most switchgear such as climate controls and cruise control are as good as they can be. The ergonomics are as good as one can expect.
The interior has one major blemish and that's the infotainment system, which is horrible. I couldn't figure out how to pair my bagful of smartphones to the car's Bluetooth. When I plugged in the analog AUX jack to a few Android phones, none of them worked. Basically, a total fail.
The back seat is just spacious enough to be comfortable for three large people and the luggage space is as well-shaped as any out there, even though it is not huge for a small SUV of sorts. Speaking of the trunk, you have to slam it very hard for it to latch.
How does it drive? As with the interior, this is the right place to point out how my judgement of the Subaru's competitive standing is to be put in context of the automotive industry's recent advancements. It is clear from testing cars all days long, as I do, that regardless of manufacturer, all cars entering the market especially in the last two years have made huge advancements over the cars that preceded them.
Basically, if this test had been conducted say some time between four and seven years ago, I may have concluded that the Subaru Crosstrek was among the best in its class in terms of its handling dynamics. However, I did this test in August 2014, not in 2007.
And the goal posts have shifted, thanks to improving competition. In the Crosstrek, the suspension felt a little "loose," as if it weren't screwed on tight with the body of the car. In that way, it reminded me more of a 2011 Chevrolet Volt, which has one of my least favorite suspensions.
The steering also felt less precise than most other new cars I tested recently. It is not as bad as in a 1990s Ford Explorer or equivalent SUV, but just noticeably less pleasant than some other brand new cars such as the Kia Soul or VW Jetta, just to mention a couple.
At least the suspension felt soft, in a good way. Combined with the very soft seat cushions it makes for a cushy and comfortable ride, which I liked a lot. The two-liter, four-cylinder gasoline engine seems to have appropriate power for this vehicle.

However, the throttle power delivery is a bit unsmooth. It's pretty much the exact opposite of the smooth experience you find in almost every electric car in the market. Having come from just driven a VW Jetta diesel, it was also dramatically worse than that one too.
The transmission is a CVT (continuously variable transmission), which I typically like, is also mitigating the situation in this Crosstrek. Compared to the Kia Soul I drove recently, this transmission "shifts" a lot more smoothly. If only the throttle response/calibration were as smooth!
The hybrid system is conceptually similar to what you find in market leaders Toyota (TM) - Get Report and Ford (F) - Get Report . In my judgment, it felt about as good as Ford and Toyota delivered approximately one generation ago, in 2008 or so. In other words, good but not great.
What about fuel economy? It is rated at 29 miles per gallon city, 33 mpg highway. As it turns out, that's exactly what I got. Are these numbers good or bad? A few years ago, they would have been considered superb. Now they're barely average.
Should you buy the Subaru XV Crosstrek hybrid? That depends entirely on your priorities and needs.
If you live where there's snow or you have to drive off-road, say on a rural farm in North Dakota, this car should be near the top of your list, perhaps in contention with the other popular Subaru offerings such as Forester and Outback. The main competitor might be Jeep Cherokee.
If, on the other hand, you live in a place without harsh snowy winters and you don't need to drive off-road, I think you have more appropriate choices in the market for this price, $26,820, such as a Volkswagen diesel or a Kia Soul. You could also get a more spacious car for the price, such as a Mazda 5 or a Dodge Caravan.
In any case, you had better make sure that you can get comfortable with the Subaru Crosstrek's infotainment system before you decide to buy. Have the dealer show you that you can pair it with your smartphones and, hopefully, that the hard-wired AUX jack works.
In summary, the Subaru XV Crosstrek is a good car that will fit some people very well, especially those who need an inexpensive four wheel drive car that's somewhat compact.
At the time of publication, the author held no positions in any of the stocks mentioned, although positions may change at any time.
This article is commentary by an independent contributor, separate from TheStreet's regular news coverage.