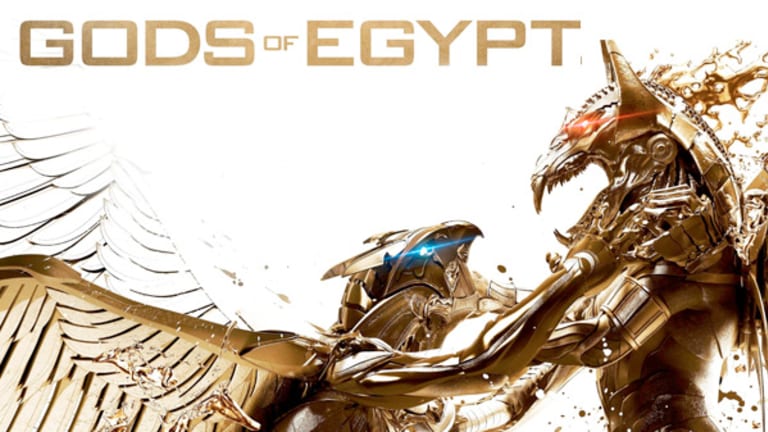 Publish date:
Struggling Lions Gate Needs 'Gods of Egypt' to Answer its Prayers
Faltering after riding high for years on 'The Hunger Games' and 'Twilight Saga' franchises, the film studio is in sore need of a new hit.
Faltering after riding high for years on 'The Hunger Games' and 'Twilight Saga' franchises, the film studio is in sore need of a new hit.
Lions Gate Entertainment (LGF) , whose stock plummeted in early February after its chief executive told analysts that the company was "tracking below" its earnings outlook, hopes a movie about a mythical Eqyptian god of darkness leads it back to sunnier earnings guidance.
The movie studio releases its special effects-laden film Gods of Egypt starring Gerard Butler as Set, the god of darkness, on Feb. 26. On March 18, it releases Allegiant, the third film in the series based on the science fiction book Divergent.
Together, the media company hopes the two bigger budget "tent pole" movies restore the luster to a film studio that has faltered after riding high for years on The Hunger Games and The Twilight Saga franchises.
"The biggest investor question about Lions Gate is whether the company will be able to find a new blockbuster franchise in time to maintain strong motion picture revenue and earnings growth as the Hunger Games franchise winds down," wrote analyst Joseph Bonner of Argus research, who rates Lions Gate a buy but who lowered his EPS estimate to $0.94 from $1.42 and cut his target price from $41 to $34 a share.
Lions Gate stock currently trades at around $20.50 a share.
On Feb. 5, the company's stock fell 27 percent to $18.53 after its CEO Jon Feltheimer said the company was suspending its three-year earnings guidance in part because its final Hunger Games film Mockingjay Part 2 underperformed management's profit margin estimates by more than $100 million.
The company previously guided toward adjusted EBIDTA of $1.1 billion to $1.2 billion over a three-year period beginning in its current fiscal year, ending March 31.
A falling stock potentially complicates Lions Gate's efforts to acquire the premium channel Starz (STRZ) . The company said in a regulatory filing on Feb. 4 that it had taken a stake in Starz and, along with holdings associated with board member John Malone,  "informed (Starz) that it intends to explore whether there is a potentially mutually beneficial combination of the two companies."
Lions Gate executives would not comment for this story. In a call with analysts on Feb. 5, they would not discuss their interest in Starz.
A lot is riding on the Gods of Egypt and Allegiant. Gods of Egypt, which also stars Geoffrey Rush, cost more than $140 million to produce, according to Hollywood insiders. Lions Gate executives contend they whittled their overall exposure to less than $10 million with tax credits from producing it in Australia and through pre-sales of distribution rights outside the United States.
Still, they have spent heavily to promote the film, including an ad on the Super Bowl pre-game show. Anticipation for the film appears high. The culture site Rotten Tomatoes says 92 percent of its respondents said they want to see the film.
"We have a great financial model and we are expecting a solid performance," Feltheimer said in his conference call with analysts.
Lions Gate executives also hope Allegiant matches the performance of the first two films in the Divergent franchise, with each grossing nearly $300 million in worldwide ticket sales. Allegiant, however, opens the week before Batman vsSuperman: Dawn of Justice, the heavily hyped film from Time Warner's (TWX)  Warner Brothers studio which could cut into Allegiant's box office.
This article is commentary by an independent contributor. At the time of publication, the author held no positions in the stocks mentioned.