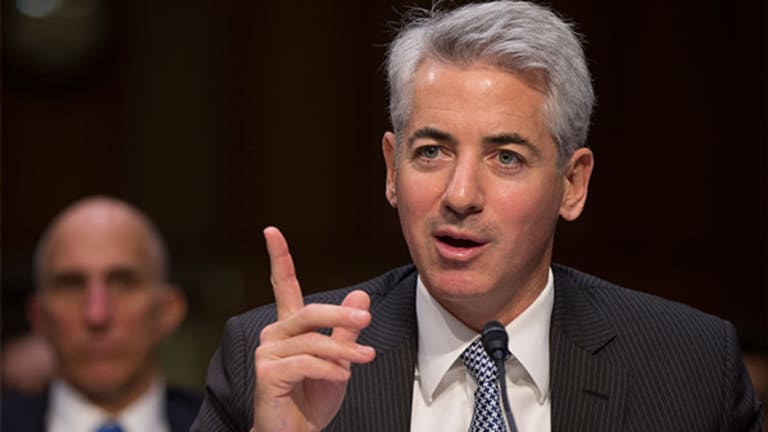 Struggling Hedge Funds Should Stop Throwing Temper Tantrums
Once Wall Street darlings, mounting pressure in the industry seems to be encouraging some managers to make money by attacking companies.
This year has been challenging for hedge funds, but some of their managers seem to be taking out their frustrations on publicly traded companies, to the detriment of investors.
Hedge funds experienced negative fund flows and redemptions of more than $14 billion in the first quarter. Over the past two quarters, investors pulled almost $17 billion from hedge funds, marking the largest outflows since 2009. 
In looking over the industry's performance, it is easy to understand why the tide has turned against hedge funds. The industry has significantly under-performed the overall market, according to Hedge Fund Research.
The HFRI Composite index has fallen 4% since the second quarter last year, under-performing the S&P 500 by 6%, and it started 2016 off with the worst January since 2008. Taking a longer view, the HFRI Composite Index is up just 1.7% over the past five years, compared with more than 53% for the S&P 500.
This has led companies such as American International Group and MetLife to redeem billions from many of their hedge fund managers.
AIG has submitted notices calling to redeem $4.1 billion of its hedge fund holdings through the end of the first quarter.
During its quarterly earnings conference call, MetLife said that it would reduce the $1.8 billion it has been allocating to hedge funds to $600 million over the coming years. 
History has shown that too many competitors in an industry more often than not leads to a challenging business climate. As the competitive dynamics climb, companies may adopt a riskier profile in order to hit their targets.
According to some estimates there are more than 10,000 hedge funds, while other figures point to as many as 15,000.
Either way, that is a significant number of companies chasing returns.
Late last month, Third Point manager Daniel S. Loeb wrote to investors, saying that "there is no doubt that we are in the first innings of a washout in hedge funds."
In such an environment, some hedge funds that once invested in credit deal swaps to bet on the failure of a company have opted to take a hand to help shape the perception of a company, often with the goal of trying to make their investment pay off.  Some have even gone to the lengths of manipulating a company's debt in an effort to destroy the company for the profit of the hedge fund.
The actions of these funds cross the line from investors that create wealth to marauders that destroy it. 
Some of the most recent and outrageous examples include hedge fund owner Bill Ackman, founder of Pershing Square Capital Management, who took a $1 billion short against health food company Herbalife.
He didn't just wait for the stock to fall or the management to fail. Ackman intentionally and purposefully argued that Herbalife was a pyramid scheme and went to his friends in the government to initiate investigations in the Los Angeles-based company. 
The hedge fund manager enlisted members of Congress to call for investigations and even proposed a criminal investigation into Herbalife. Ackman was pouring gasoline all over the company and looking for someone in government to strike a match, making him extraordinarily wealthy in the process. 
Popular radio company and Pandora competitor iHeartMedia has come under similar attack from hedge fund manager Paul Singer of Elliott Management.
After purchasing some of iHeartMedia's debt, he purchased default swaps. To make good on his default bets, Singer's fund is attempting to leverage his ownership of the company's debt to actually drive it to default. 
If Ackman, Singer and others are successful in carrying out their plans, it means torpedoing a company, potentially harming its business and reputation, as well leaving its employees and investors in difficult situations.
Rather than attempt to stack the deck against a company in a self-serving manner, market forces and how a company responds to those forces should dictate its future. Individual investors who go the extra mile to do their homework before deciding which companies to invest their hard-earned savings in shouldn't be punished by these hedge fund antics.
Perhaps politicians in Washington should think less about lobbyists and how they can protect the individuals who elect them.
This article is commentary by an independent contributor. At the time of publication, the author held no positions in the stocks mentioned. 
Follow Chris Versace on Twitter and Facebook.
Check out his new book Cocktail Investing: Distilling Everyday Noise into Clear Investment Signals for Better Returns with Growth Seeker co-portfolio manager Lenore Elle Hawkins.