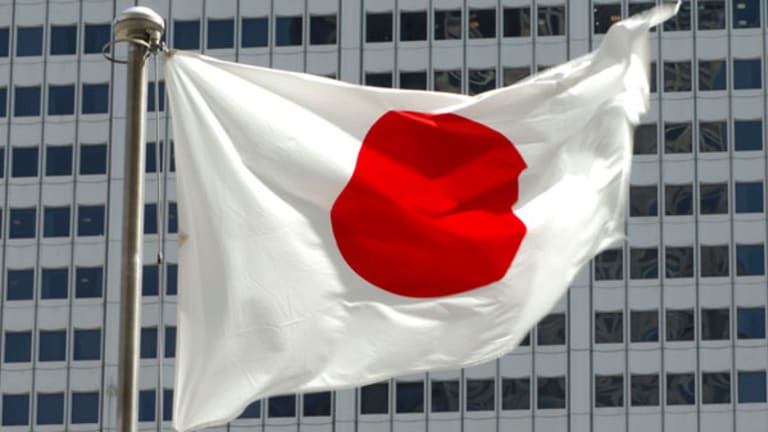 Strong Yen Leads Japan's Dai-ichi Life Into the Land of Dixie
Dai-ichi Life Insurance is the latest Japanese company to use the stronger yen to buy a foreign company.
NEW YORK (TheStreet) -- Dai-ichi Life Insurance is the latest Japanese company to take advantage of the country's currency rise in 2014 to fund a foreign acquisition.
Dai-ichi, Japan's second largest insurer, said on Wednesday it will buy Birmingham, Ala.-based insurer Protective Life (PL) PL for $5.7 billion.
The Japanese company will pay $70 per share for Protective Life, a 34% premium to Protective's Friday closing price in New York, before reports of the deal emerged.
The deal will be the largest acquisition of a foreign firm by a Japanese insurer, surpassing the $4.7 billion takeover of U.S.-based Philadelphia Consolidated by Tokio Marine in 2008.
Protective Life is a mid-size insurer in the individual life and annuities business. The acquisition will give Dai-ichi its first exposure to the U.S., the world's largest life insurance market.
The acquisition comes at a time when Japanese firms are faced with weak growth prospects at home, partly because of the country's aging population.
"As a result of the acquisition, the company's business composition in terms of premium income, profits and risk exposure will be more diversified globally, encompassing Japan, North America, and the Asia-Pacific region," Dai-ichi said in a statement.
In another deal influenced by the strong yen, Japan's Suntory Holdings completed last month a $16 billion purchase of U.S. bourbon maker Beam Inc. Suntory took advantage of the yen's rise in an attempt to diversify its revenue stream as older Japanese drinks less alcohol.
CurrencyShares Japanese Yen Trust (FXY) - Get Invesco Currencyshares Japanese Yen Trust ReportFXY has risen steadily this year, after falling broadly against its foreign peers in 2013 due to Prime Minister Shinzo Abe's unprecedented stimulus package. Continued low inflation in the U.S. and Europe is helping to boost the yen.
The increased relative value of the Japanese currency has made foreign acquisitions cheaper to finance.
Although Abe's hope that a weaker currency would spur growth is somewhat being undone, the ability of Japanese companies to enhance revenue growth by making foreign purchases is compensating for the yen's rise.
>>Read More: Dai-ichi Life to Pay $5.7 Billion for Protective Life
>>Read More: You Think This Is a Boring Market? Be Careful What You Wish For
>>Read More: Verifone Is Ready to Pay Investors After Paying for its Mistakes
At the time of publication, the author had no position in any of the stocks mentioned.
Follow @macroinsights
This article represents the opinion of a contributor and not necessarily that of TheStreet or its editorial staff.