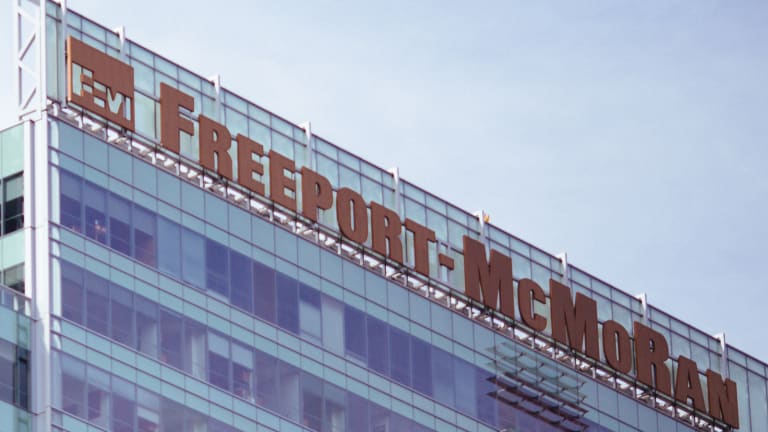 Stressed Out: A Show of Strength for Energy Stocks
Higher oil prices and, in at least one case, a solid earnings report lifted the fortunes of energy producers on the Real Money index of 20 troubled companies.
The energy stocks on the Real Money "Stressed Out" index of 20 troubled companies moved higher Wednesday -- in some cases sharply higher. The list includes Freeport-McMoRan Inc. (FCX) , Chesapeake Energy Corp. (CHK) , Encana Corp. (ECA) , McDermott International Inc. (MDR) , Petróleo Brasileiro SA, or Petrobras (PBR) , Southwestern Energy Co. (SWN) , Tidewater Inc. (TDW) , Transocean Ltd. (RIG) , Ultra Petroleum Corp. undefined  and Weatherford International plc (WFT) . All of those stocks showed strength in Wednesday trading.
Chesapeake for example is showing a 9.4% gain, Petrobras 8.7%, Southwestern 7.4% and Encana 4.5%. Oilfield services provider Tidewater is up 5.8% while Transocean has increased 4.3% and Weatherford is up 3.6%. 
The cause of the bump? Rising oil prices. West Texas Intermediate crude oil -- the U.S. benchmark -- jumped 3.53% on Tuesday to $31.45 and was trading slightly down by midday on Wednesday at $31.39 while global benchmark Brent crude oil gained 4% yesterday to $31.80 and was trading slightly up.
Each individual stock has its own story, of course. Freeport-McMoRan, a big copper producer along with oil and gas, released better-than-expected fourth quarter earnings on Tuesday, saying it was cutting costs and considering asset sales to pay down debt given weak commodity prices. Its CEO Richard Adkerson said on a conference call that the asset sales were over and above the potential divestiture of its oil and gas assets, which it's reviewing with Lazard and JPMorgan right now.
"We aren't going to do anything dumb with these assets because we know what their values are and what their leverage to prices are," he said. "We are going to manage our balance sheet and again, approach it in a way that creates long-term value for our shareholders."
That's something all of these companies should probably consider.